We all like a nice face off, especially when it comes to the same sartorial choices made by popular celebrities – and can it get better than two divas wearing the same saree for their movie promos!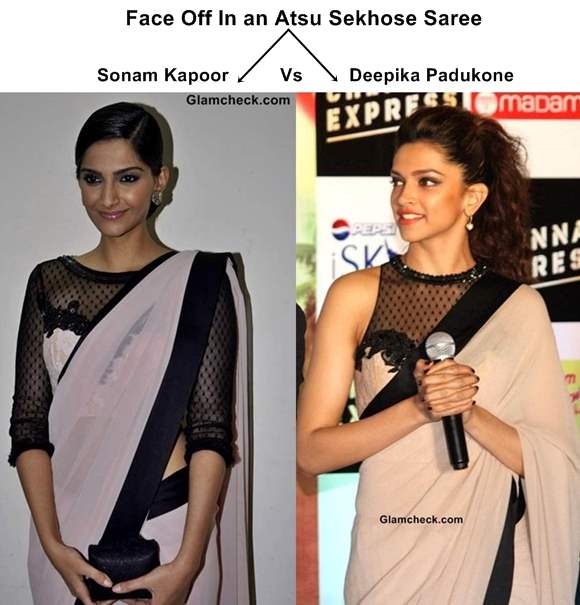 Face Off In an Atsu Sekhose Saree – Sonam Kapoor Vs Deepika Padukone
Bollywood actresses Sonam Kapoor and Deepika Padukone, who are both big names in the movie industry, chose to wear the same vintage inspired pinkish beige sari by Atsu Sekhose for their respective film promotional appearance. Of course, this particular saree is a clear winner when it comes to fashion, after all two stylish stars wouldn't have chosen to wear it otherwise. However, what we like best is the absolutely different way in which the same saree has been interpreted by the two beauties.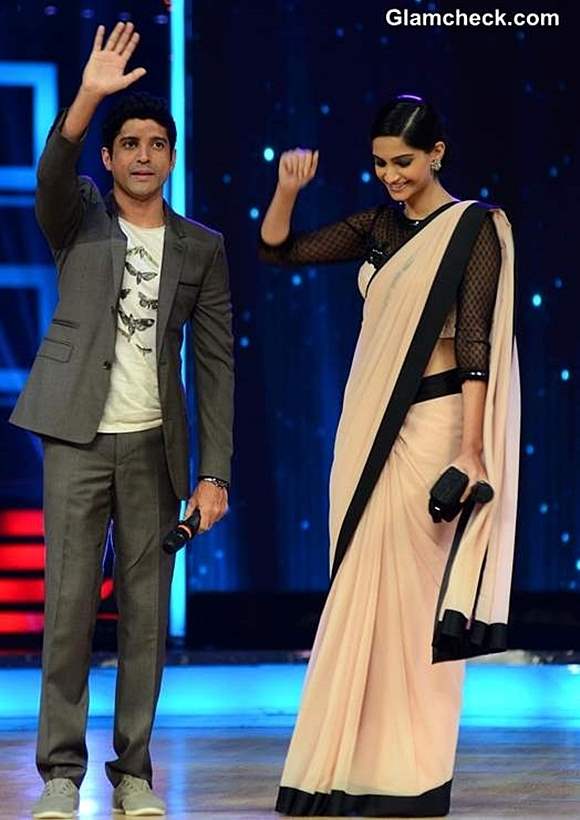 Sonam Kapoor in Atsu Sekhose Saree
Style icon Sonam Kapoor keeps it uber classy and chic by wearing it with a three-quarter sleeved blouse. Her stylization also bordered on vintage – especially the hair and accesorization.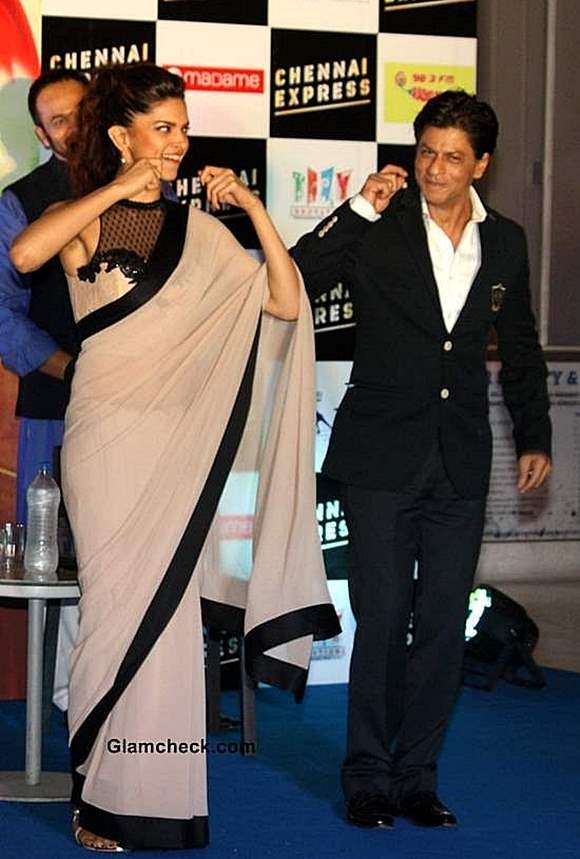 Deepika Padukone in Atsu Sekhose Saree
Ravishing Deepika Padukone, who is on a professional high these days with her spate of continuous hit movies, presented a funkier getup. She paired a halter blouse with the saree, and her high ponytail added a touch of cool and carefree element to the style.
So, we see the same saree with two looks – chic and classy as well as funky and cool. Both the head turners, who incidentally shared the same screen space in the popular Indian talk show Koffee with Karan, presented the saree in their own style – and did a good job at it. However, we are just a teeny-weeny bit more biased towards Ms Kapoor's rendition due to its timeless appeal.
Solaris Images