Statement earrings have been an accessory of choice for woman looking to dress up a look. They come in more forms than one and hence serve a different purpose in each of its avatars. It could in the form of bold metal studs, jewel encrusted danglers, earrings in pop colors or plume earrings. They can add character and charm to your maxi dress and even your Le smoking. Select the right kind with the right outfit and you are set to be in the fashion good books.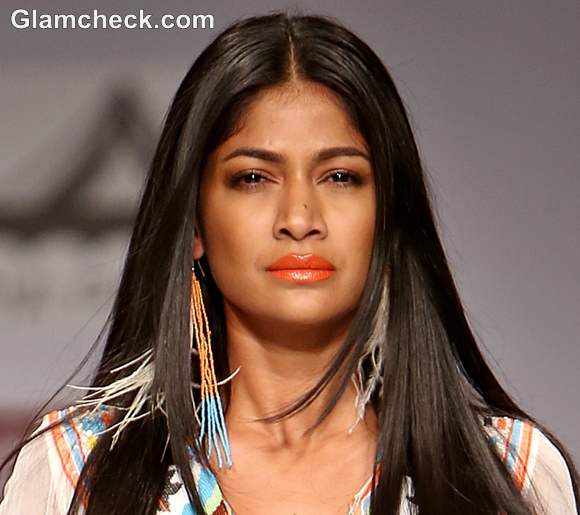 Style Pick colorful boho feather earrings s-s-2013
In any statement piece, essentially the details matter. Even if the color stands out the form makes all the difference. Keeping in mind these nuances, we selected our style pick of the day as the feather earrings as seen on Pia Pauro Spring Summer 2013 show at Will's India Fashion Week.
The earrings that appeared at the show were brushing the shoulders, in plethora of colors and had multiple strands of feathers with featured strings of tiny beads too. A single bead string consisted of 2-3 colors making the accessories fun as well as staying true to the bohemian spirit of the feathers of the 90s.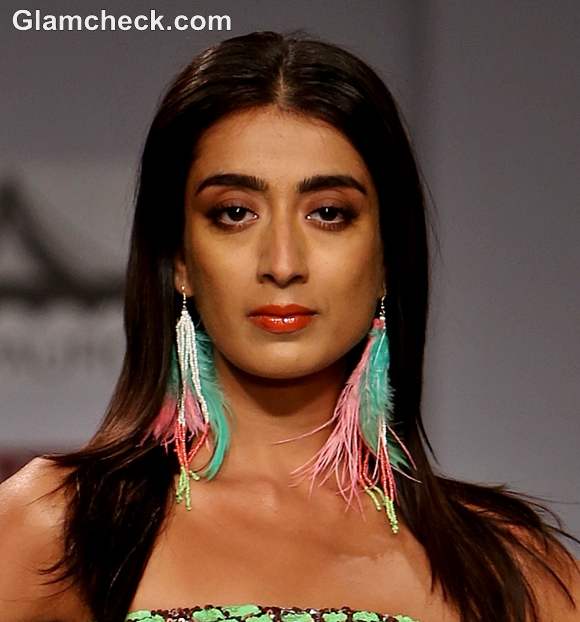 Style Pick colorful boho feather earrings s-s-2013 Indian fashion
Given their wild streak, these earrings are best worn for leisure.
Breezy Beach Look:  These plume earrings can be a flirty addition to your fluid maxis at the beach. You can also sport a solid pop color bikini or a bandeau swimsuit with the earrings and instantly add chic to your resort look.
Wild at the Club: The earrings won't serve you greatly only at holidays but also while you attend a party at the club. A night of dancing, for women, requires an evening of dressing. Simplify things for yourself and sport these either with a strappy bodycon dress or even a tank top and hot pants for a more casual lounging.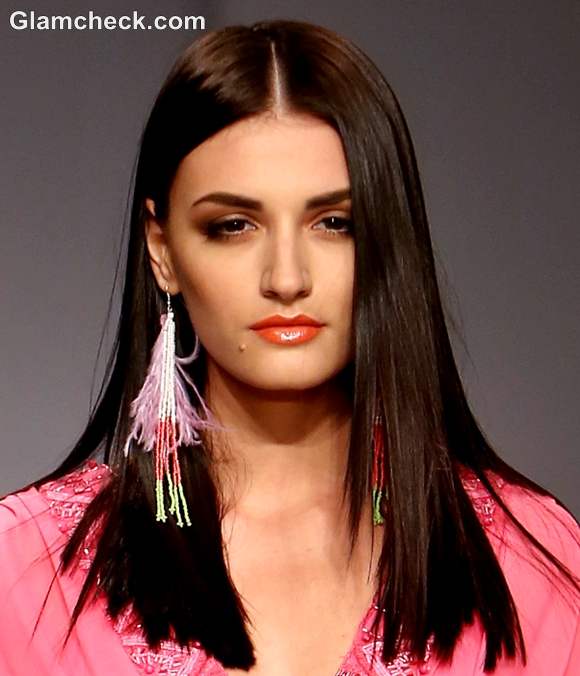 Colorful boho feather earrings s-s-2013 Style Pick  Indian fashion
Tip : Instead of tying your hair up and giving them maximum focus, take a cue from the runway and wear your hair straight and open. This transforms this revival trend for the current times.
IANS