All that glitters is not gold, but that doesn't stop us from being curious about it. The same can be said about everything that we saw at the Ashima-Leena  show at Aamby Valley India Bridal Fashion Week 2012 in Mumbai this September. And though we may not have found piles of gold, we did find creations that were equally alluring.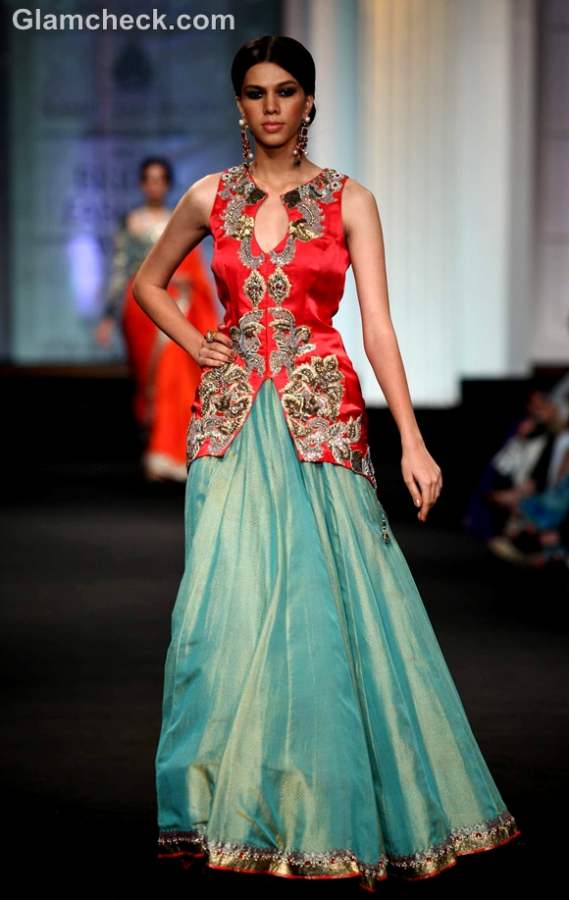 Ashima-Leena collection at the Aamby Valley India Bridal Fashion Week 2012
This dynamic designer duo called their collection "Raag Rattan" which comprised of exquisitely styled and crafted garments with jewellery that could adorn any would-be bride.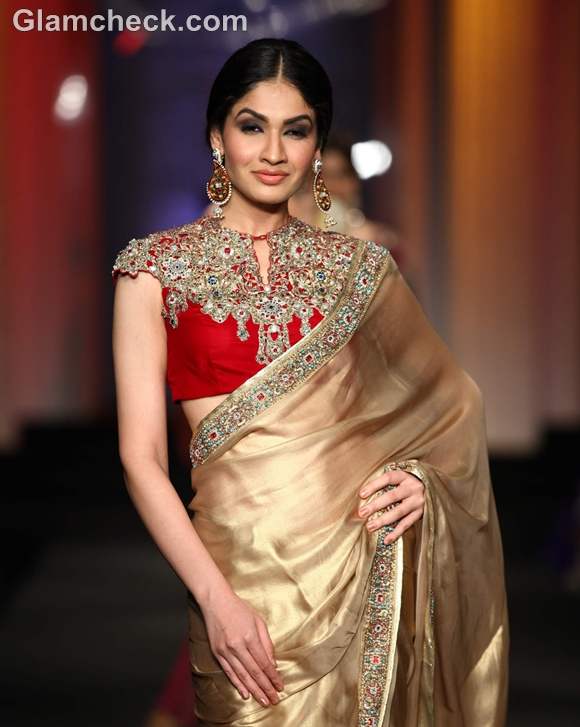 Aamby Valley India Bridal Fashion Week 2012
Their bejeweled creations dazzled onlookers with a wide range of jewel tones on display. The color palette comprised of shades of ruby red, orange, pink and jade green. White, silver and gold were also used to bring about that special bridal look.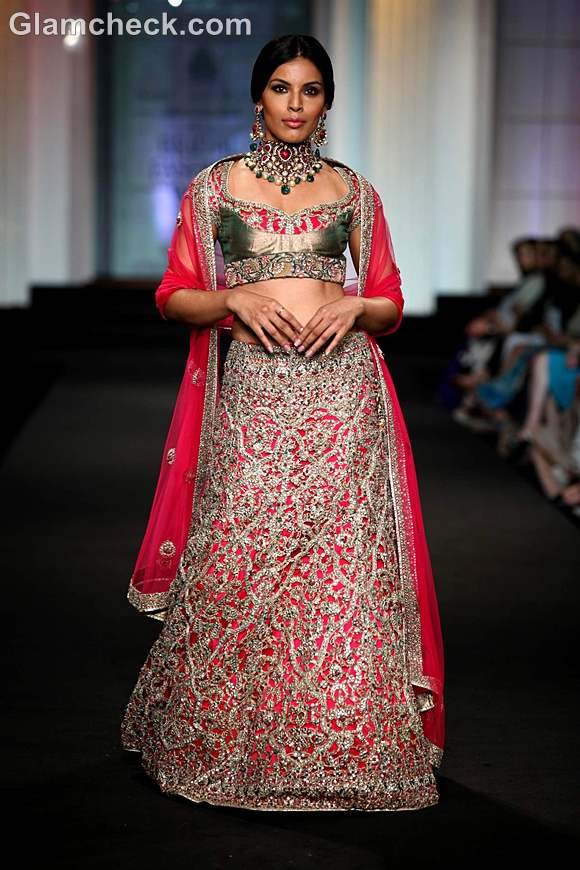 Indian Bridal Fashion Week 2012
And though the ranges of necklines used were as traditionally seen, their detailing was what brought them to life.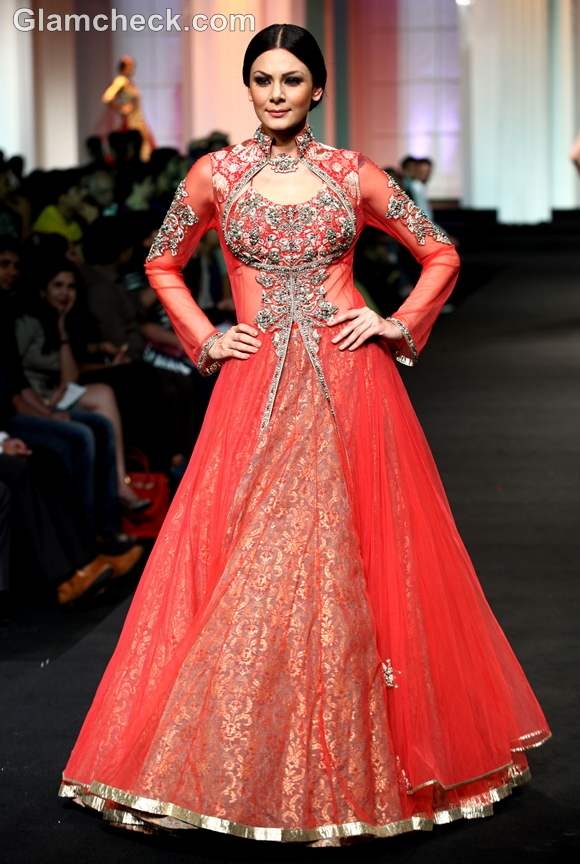 A range of silk brocades were also combined with different layering styles. The cuts and fabric combinations used were interesting to see, as were the way they were styled.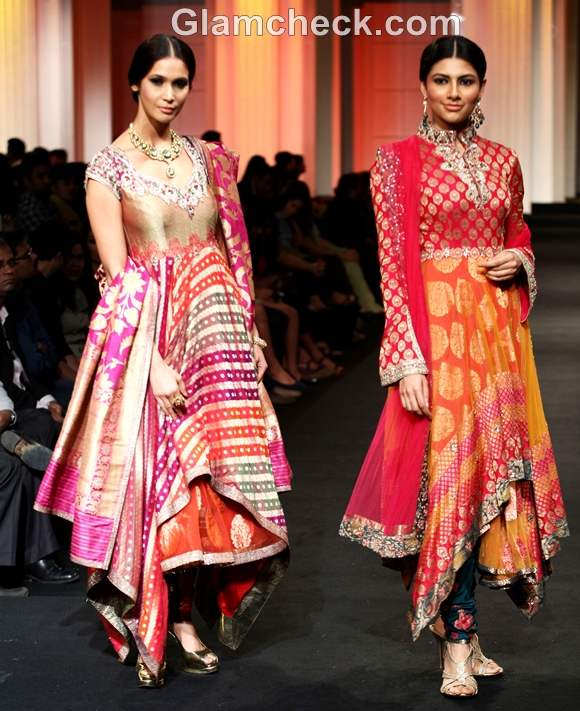 Indian Bridal Fashion Week 2012 – Ashima and Leena
The make-up was kept to a minimum and the center parting through the hair was definitely in keeping with tradition.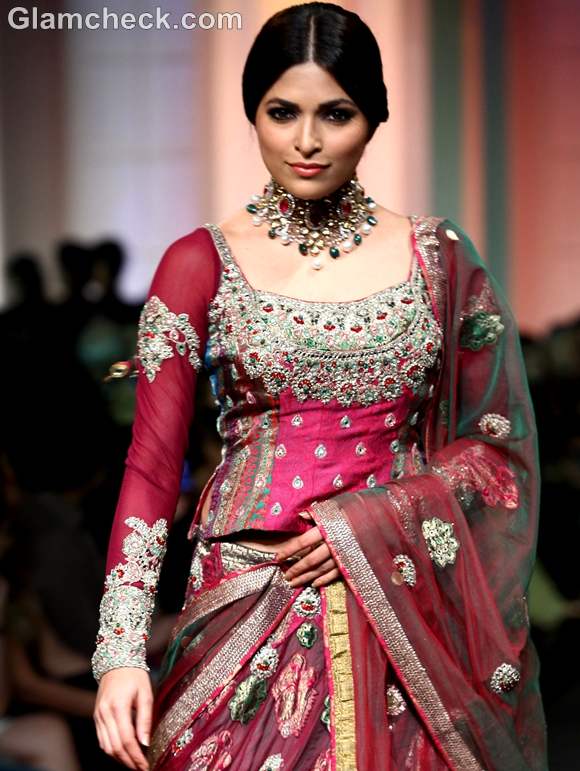 And it wasn't just the lehengas that were captivating. Those beautifully embroidered sarees in red, white, gold and silver were equally so.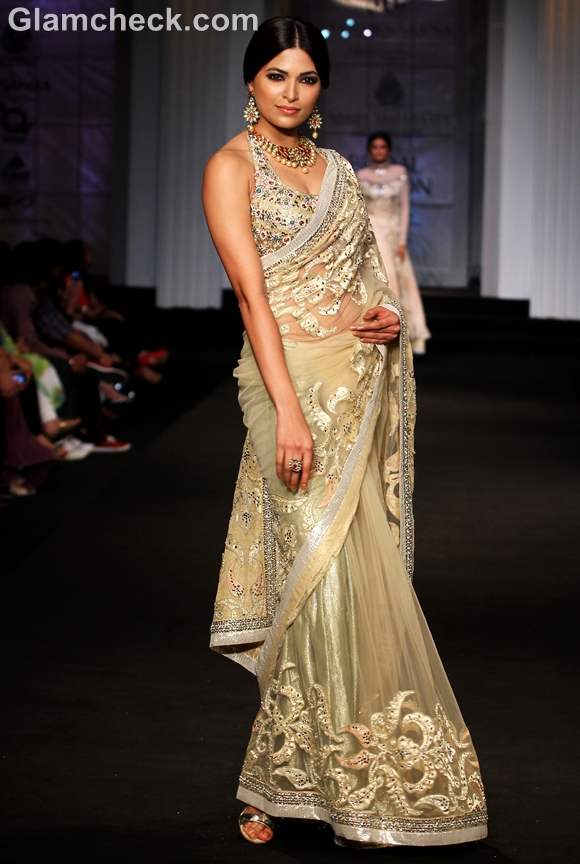 You could see the detailing in their creations right from the borders to the placement of embroidered motifs. Everything had that special touch.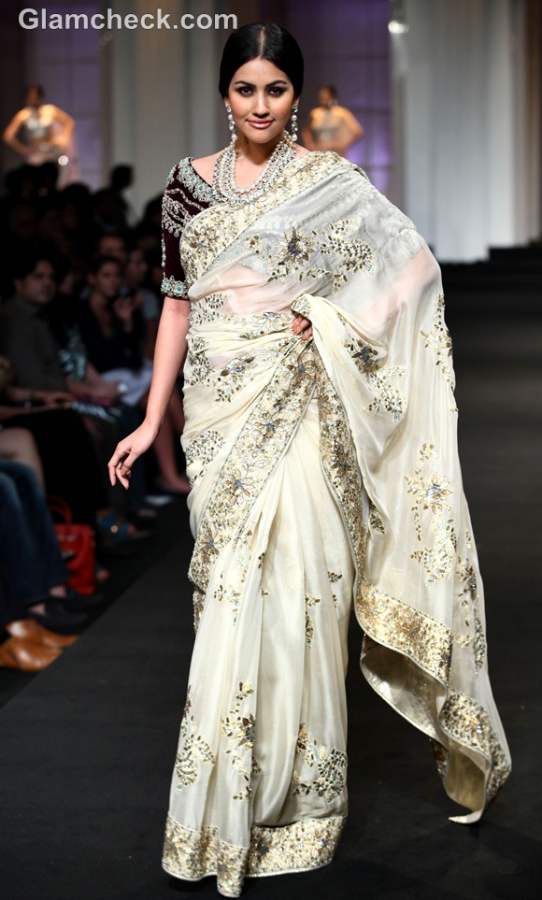 Ashima and Leena continue to bring forth our royal heritage into their creations for the world to see and did not fall short of our expectations at this show.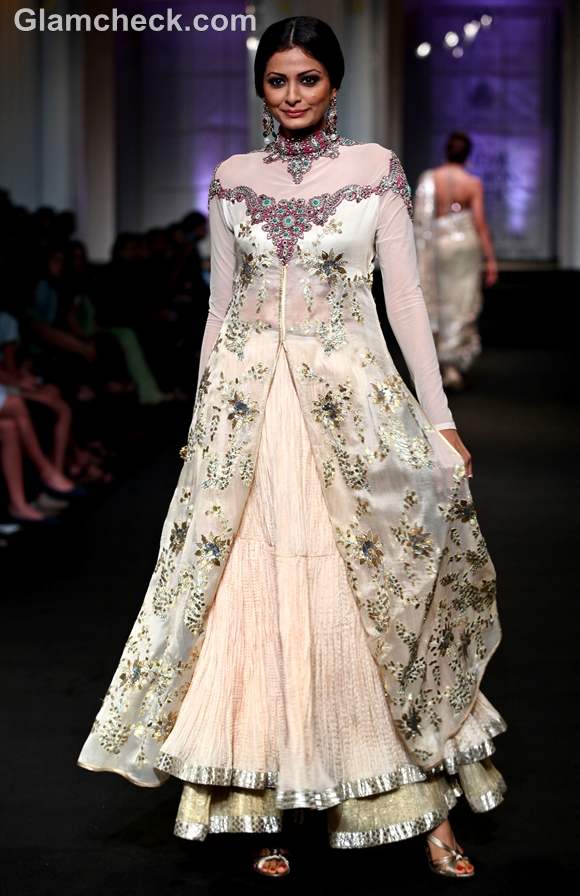 From head to toe, adorned in their creations, any bride would gladly be wed and their look would be worth more than their weight in gold.
Author: Marilyn
Image: IANS