This famous Bollywood father, son and Bahu trio is often spotted offering prayers, seeking the blessings of the Lord during various occasions and at various religious places. Hence, it is not a surprise to spot them taking part in the procession of Lord Ganesh during Ganesh Chaturthi. Yes, it's the famous BigB family we're talking about. Earlier Amitabh Bachchan had tweeted a Happy Ganesh Chaturthi to his followers.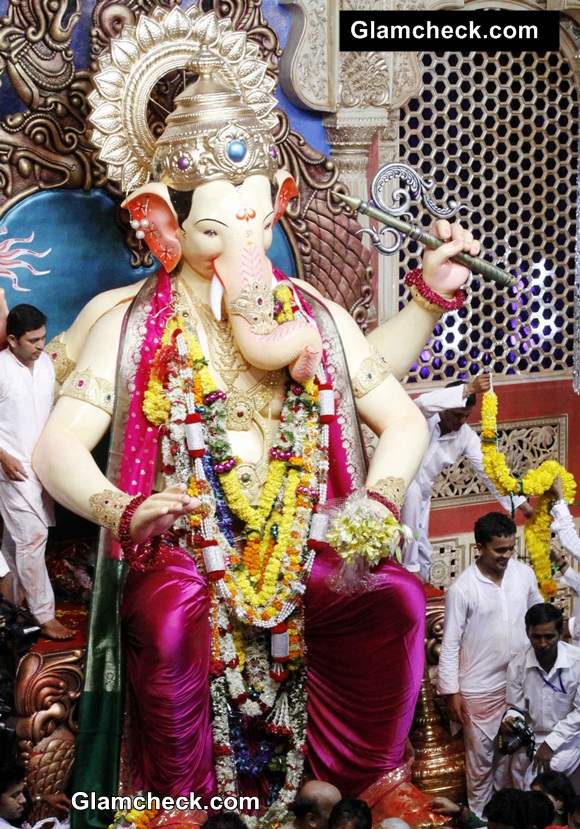 Lalbaugcha Raja 2014
Dressed in ethnic Indian wears, both the father and son chose simple white kurta pajamas for the occasion. While BigB paired them with a cream coloured shawl, JuniorB opted for a light colored Nehru Jacket.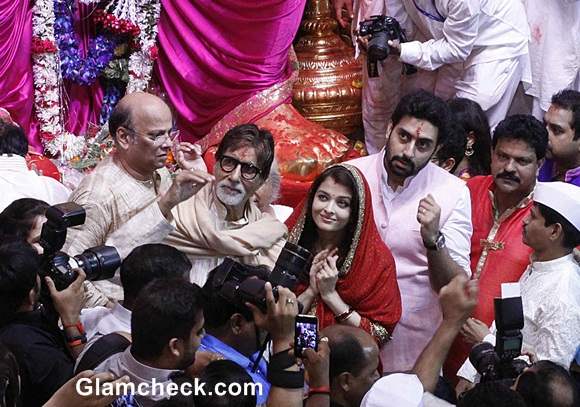 Lalbaugcha Raja 2014 – Bachchans offer prayer
Often touted as the most beautiful woman in the world, the gorgeous Aishwarya Rai Bachchan splashed some color in a red ethnic suit. They offered their prayers to the elephant headed Lord Ganesh and wished everyone present a Happy Ganesh Chaturthi.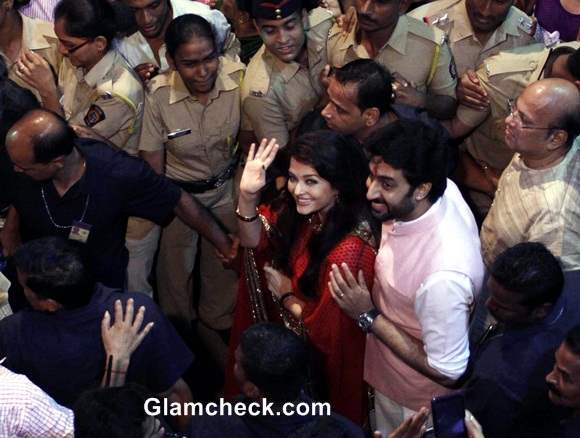 Lalbaugcha Raja 2014 – Aishwarya Rai and Abhishekh Bachchan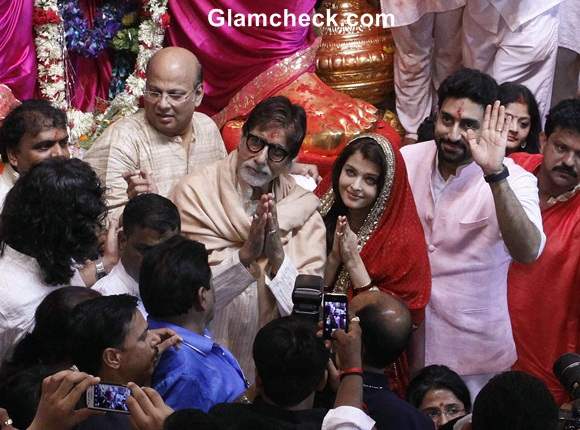 Bachchan Family at Lalbaugcha Raja 2014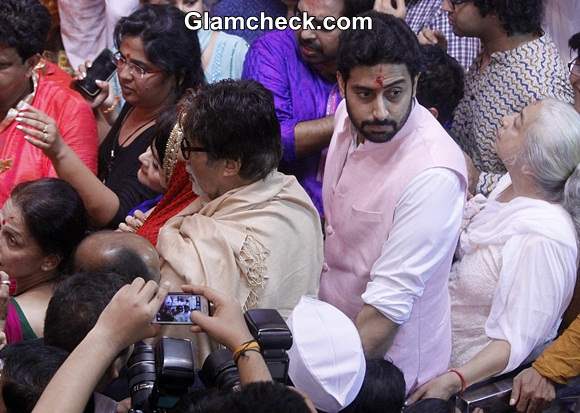 Lalbaugcha Raja 2014 Bachchan Family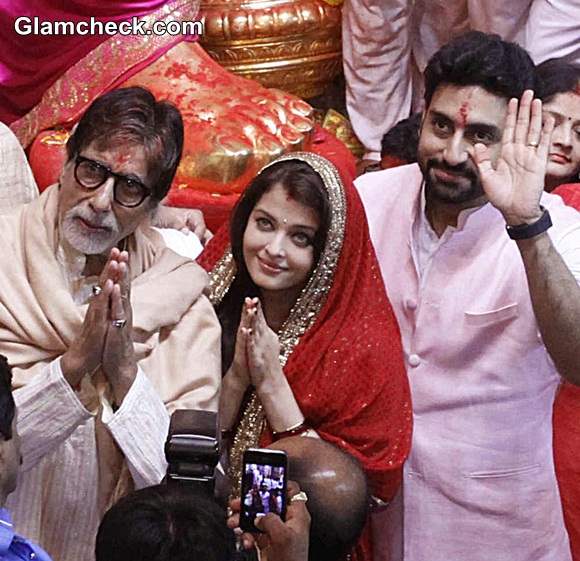 Bachchan Family 2014
Ganesh Chaturthi Festive Looks VIDEO – 
Solaris Images