With the celebrations and wedding season upon us, it's time for us to splurge, shop, explore our wardrobe, hunt for mom's sarees and jewelleries – to get our line-up of festive wear all ready. We say, wait! Take a deep breath and relax because we are about to show you how to get glam without burning a hole in your pocket. Girls, it's time to get creative (No D.I.Y we promise)!
Remember the plain silk sarees from your or mom's wardrobe that you absolutely loved but were hesitant to wear to parties? We are going to create a whole new wardrobe fit for party wears but using the same old sarees. Check out how.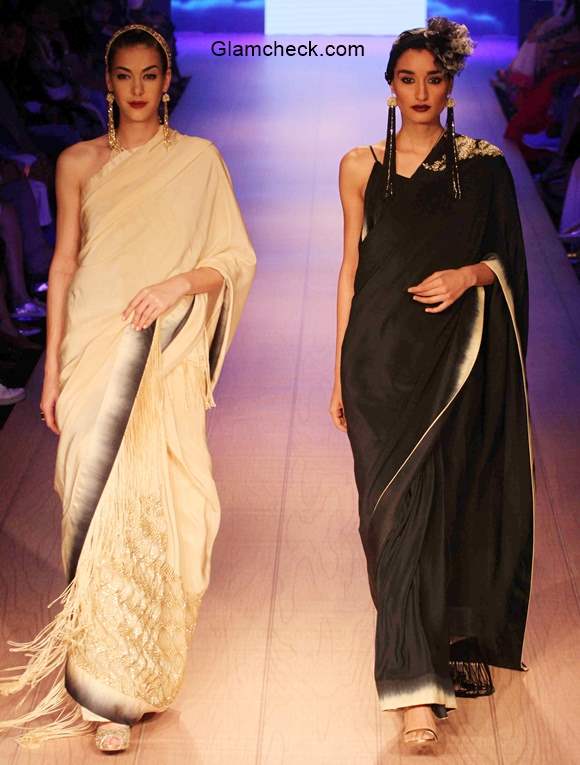 Plain Sarees – Styling for the Festive Season
Blouse – Lend a glamorous look to your saree by pairing them with sequinned blouses. Instead of the usual design, try a sexy halter neck or spaghetti top for the slight, shimmery peek-a-boo effect. Ah! Gorgeous.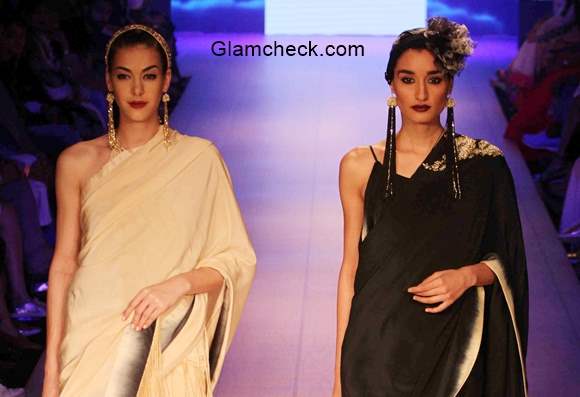 Halter neck blouse with plain saree
Jewelleries and accessories – This time skip the conventional jewellery and replace them a pair of striking long, long earrings. The earrings are attached with long shimmery threads that sparkle and shine as one moves.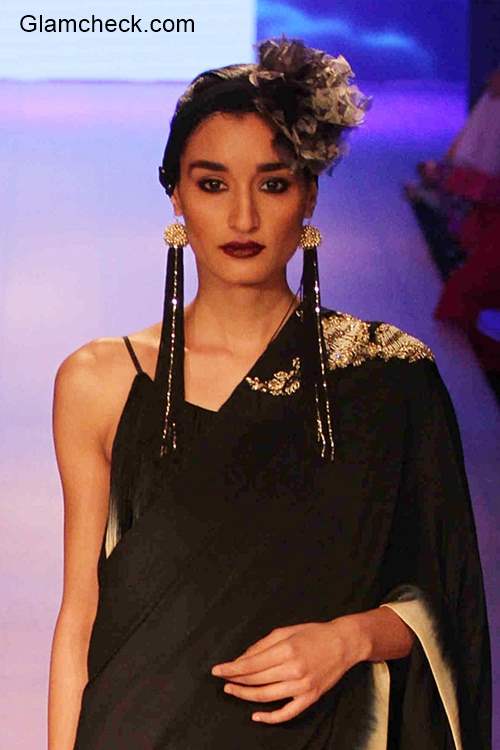 Styling plain saree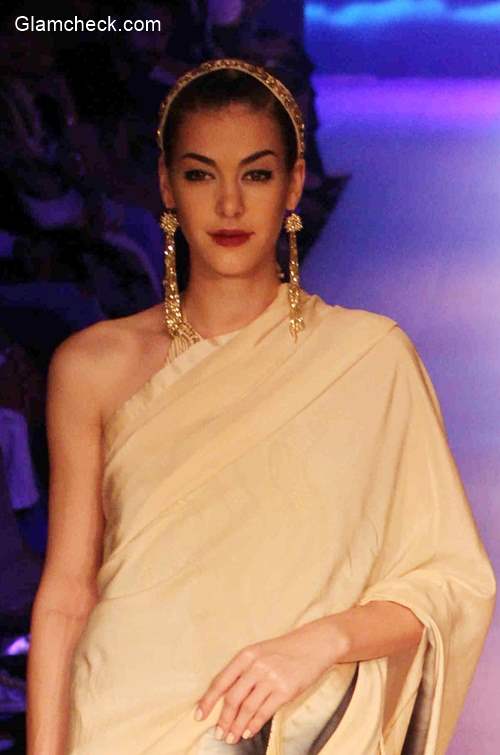 Styling Plain Saree for the Festive Season
If you thought fascinators were only for the races, you might just be proven wrong! Check out how our style inspiration has the fascinator paired with the saree, it created such an interesting and glamorous combination.
Or you could just use a headband with a pretty sequinned detailing. Perfect!
Your ultra glam look is done, all without splurging on expensive sarees and heavy jewelleries. Yes, it's that simple and easy!
Solaris Images