The lead cast of the action flick Son of Sardaar bowed down before the Guru Granth Sahib at the Golden Temple at Amritsar. The movie is due to release on November 13th during Diwali.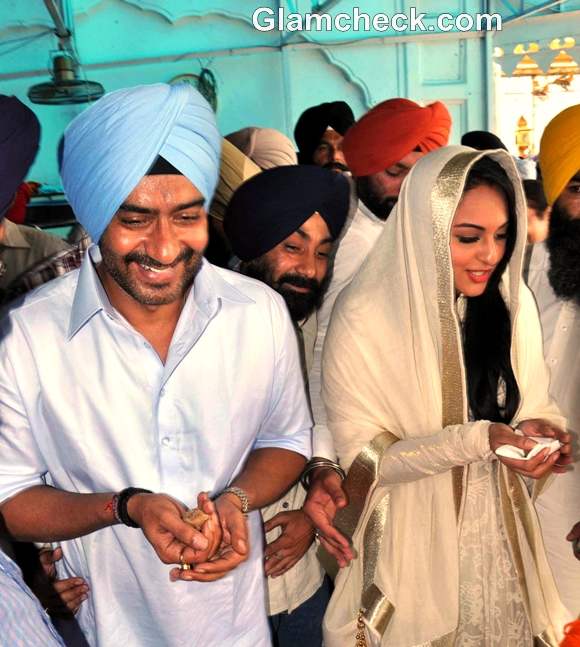 Sonakshi Sinha & Ajay Devgan promote Son of Sardaar Golden Temple Amritsar
Ajay and Sonakshi were dressed traditionally where, Ajay Devgn opted for the turban, his look for Son of Sardaar and Sonakshi was covered in head to toe in a flared off-white churidaar-kurta. She draped the off-white and gold dupatta on her head and offered her prayers.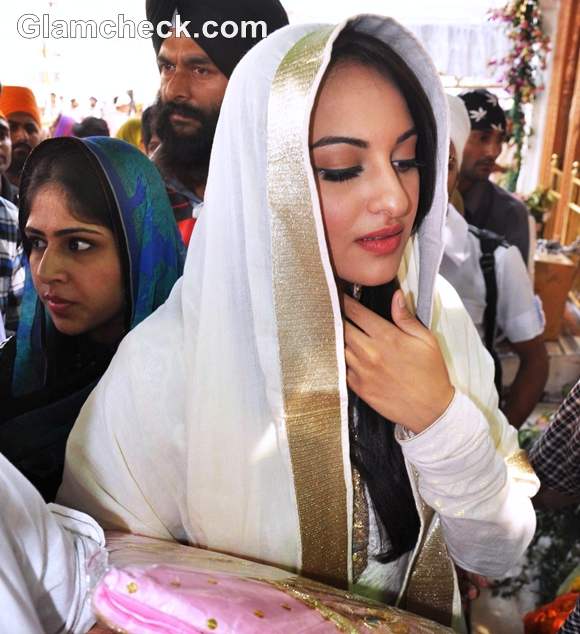 Sonakshi Sinha at  Golden Temple, Amritsar
She lined her eyes and applied mascara for length and volume. The matte-coral pout was paired with a coral blush-on. She kept her make-up clean and fresh.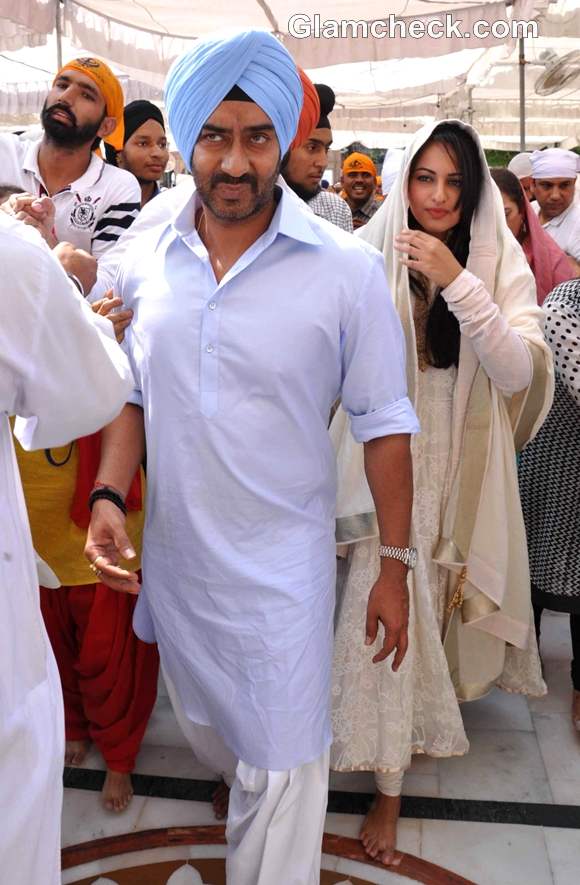 Sonakshi Sinha & Ajay Devgan at Golden Temple, Amritsar
Ajay wore a white pathani kurta and pyjama. He opted for a turban and resembled a sardaar, his character of Rajveer Singh in SOS. Sonakshi plays his love interest, Jiya in the movie with a special appearance by Salman Khan.
The movie is directed by Ashwini Dhar and produced by Viacom 18 Motion Pictures, Eros International, Ajay Devgn Ffilms and YRV Infra & Media (P) Ltd Production.
Indian Photo Agency