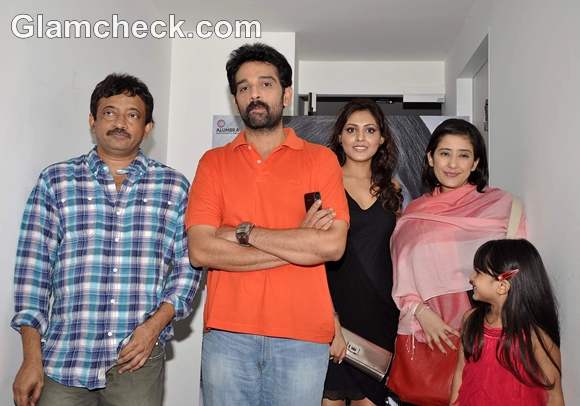 Produced by Alumbra Entertainment and Eros International, Ram Gopal Varma is all set to hit the big screen soon with his new venture "Bhoot Returns". This is Ram Gopal Varma's first 3D film which will be released in Hindi, Telugu, as well as Tamil. The film will be released on 12th October, 2012.
Ram Gopal Varma had arranged a 3D preview of the upcoming horror movie Bhoot Returns to the media as well as the cast of the film. The preview length was around 15 minutes and was featured in 3D to provide a quick look at what the film would be revolving around.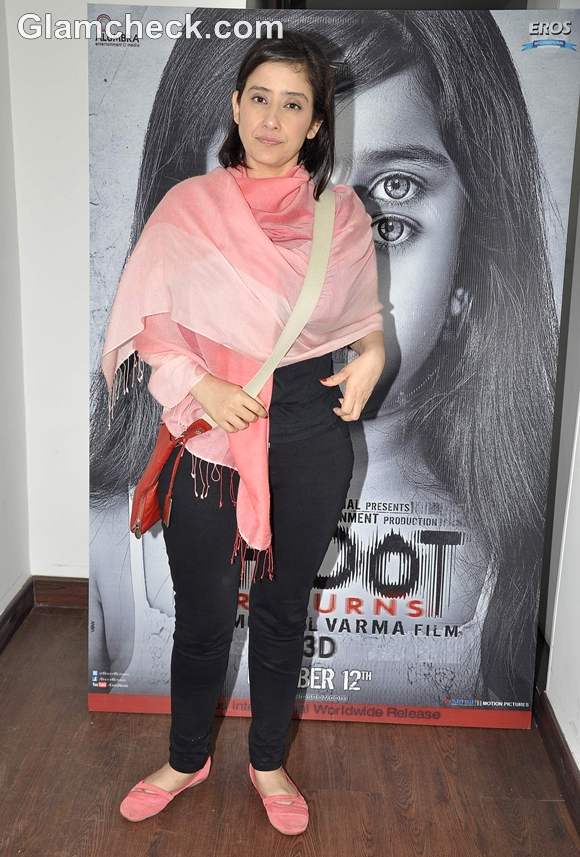 This short preview was attended by Manisha Koirala, JD Chakravarthy, child artiste Alyana, and Madhushalini. Chakravarthy was seen spending quality time with Alyana and it seemed that he is quite fond of her.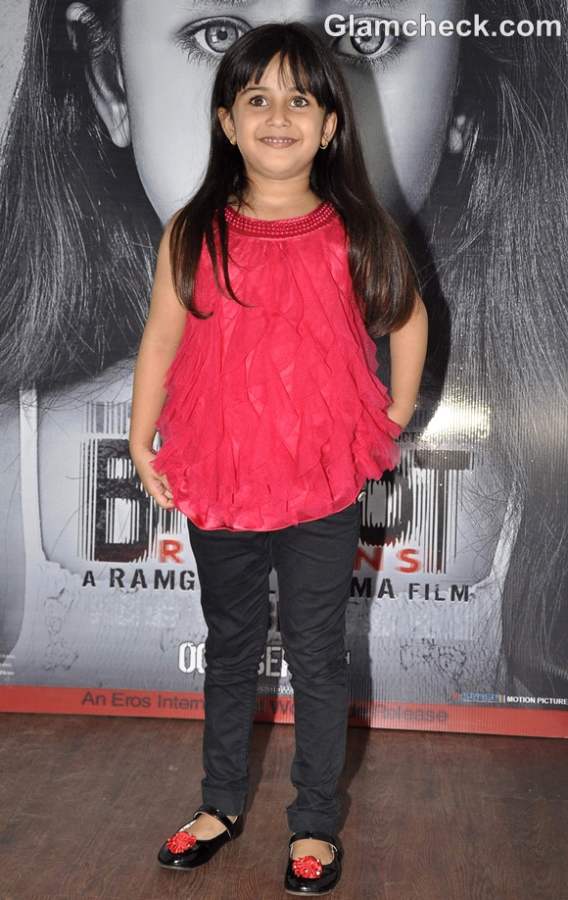 Alayna Sharma Bhoot returns
Bhoot Returns, starring Chakravarthy and Manisha Koirala, is a sequel of Ram Gopal Varma's Bhoot, 2003. Ramu is expecting a lot from the film. He says that the movie would be a thrilling experience and will surely jolt the existing daylights out of the audience with this 3D horror film Bhoot Returns.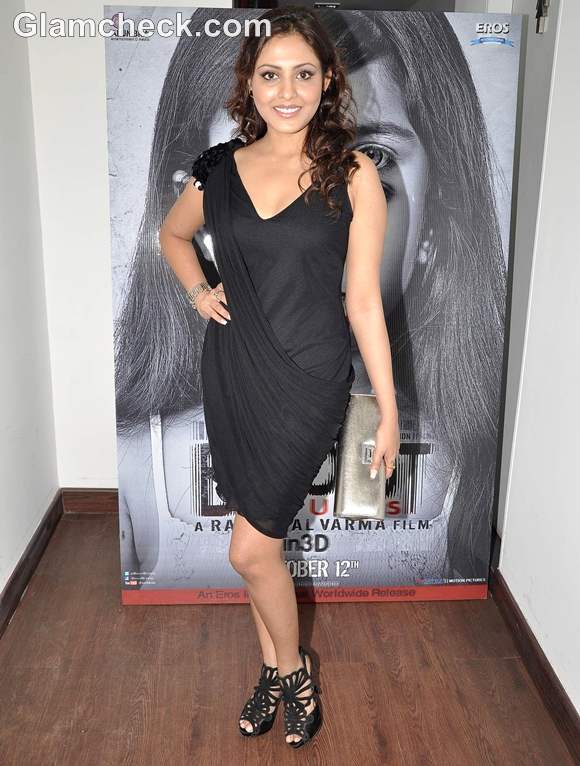 Get ready to be thrilled for the "Bhoot" has returned!
IANS