The Global Indian Music Academy Awards (GIMA) press conference was attended by the 'Dabangg' Sonakshi Sinha. Only this time she was not the demure village-belle whom we are accustomed to but a girl who has enough guts to carry off that nerdy look.
Style Identity
Geek Chic
She Wore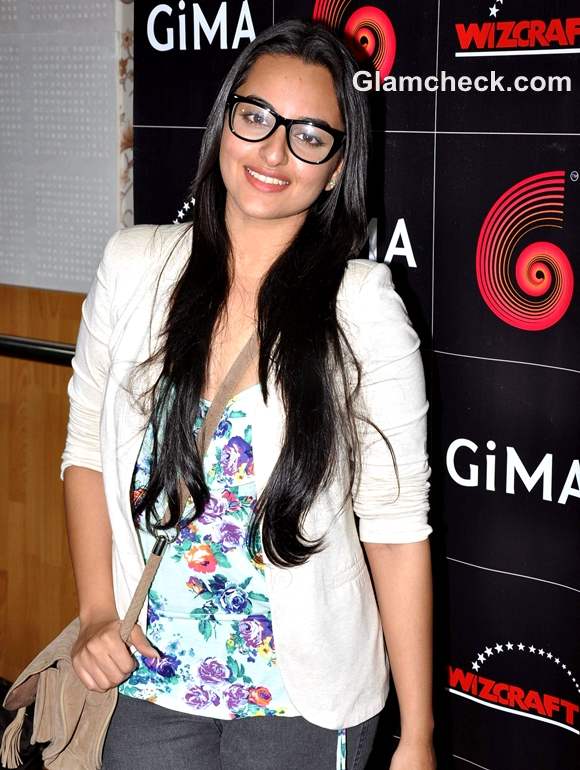 Sonakshi Sinha Nerdy Look
A floral print tee paired with a chic white jacket and denims. We love the tasselled sling on her shoulders.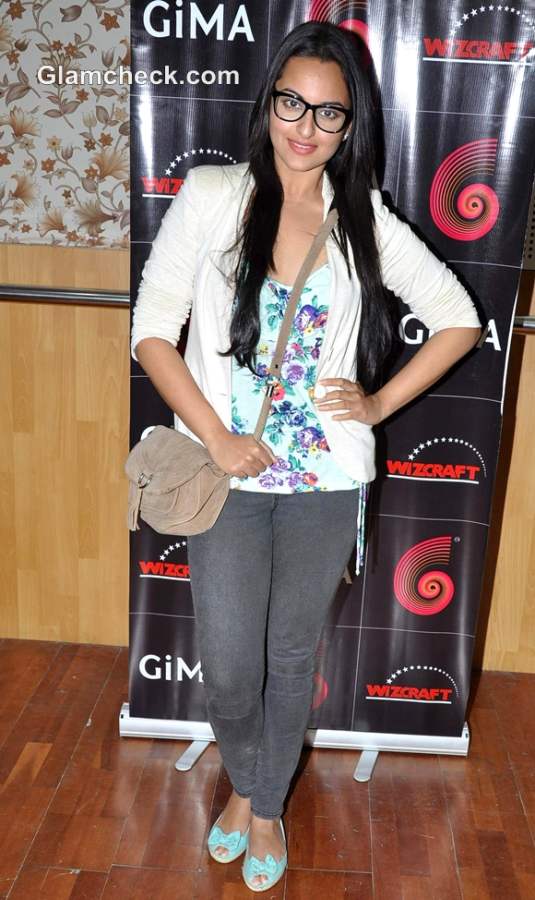 The thick black-framed spectacles on her eyes added a bit of geeky drama (Uumm..Should I say, a lot of drama) to her smart casual look.!
Hair & Makeup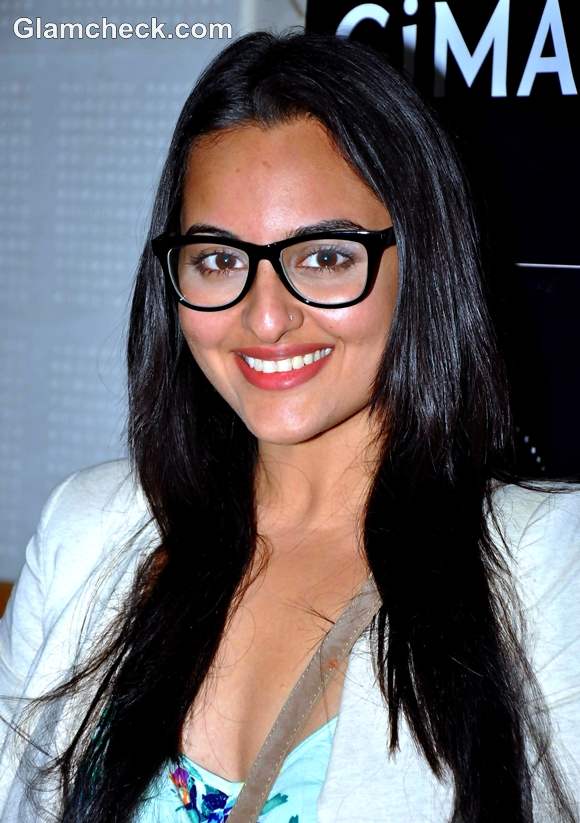 Sonakshi Sinha
Her face was dolled-up leaving the eyes bare of even a hint of kohl. Her hair was done up in mid-parting and left open to graze her shoulders. The peach pout added color to her clear face.
Get The Look
Wear the fall trend; varsity jackets
Pair it up with a casual tee and skinny jeans
Heels look posh and gives a break from the sporty look
Accessorize with a bejewelled statement neckpiece
Tip: Add glasses to your accessory list and a sling bag for the 'fresher' look.
IANS