Deepika Padukone, the hit machine of Bollywood and brand ambassador of Wrigley's Chewing gum was present at the launch of National Oral Health Programme and Orbit IDA National Oral Health Card in Mumbai on October 5th.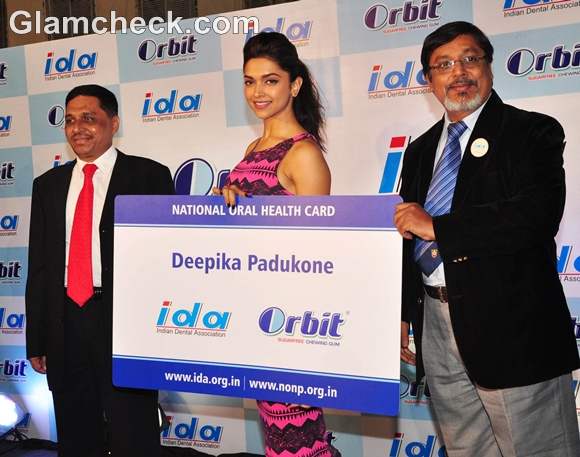 Deepika Padukone at the Launch of Orbit IDA National Oral Health Card
Dr. Ashoke Dhoble, Honorary General Secretary at Indian Dental Association attended the event. It was the first time that the world's largest chewing gum brand, Wrigley's has partnered with a film actress. Wrigley's is the only brand so far to receive the, 'Seal of Acceptance' from the Indian Dental Association (IDA).
Style Identity
The Midi-Magic
She Wore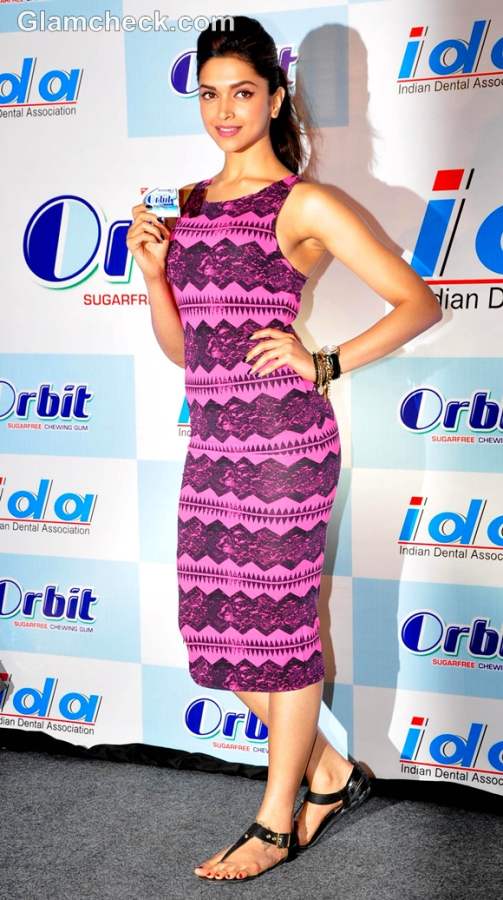 Deepika Padukone pictures
The stunning actress looked fetching in a plum Topshop midi paired with charm bracelets and a chunky watch. Deepika Padukone is the style icon for the youth as this lissom beauty always manages to break the rules and create new ones.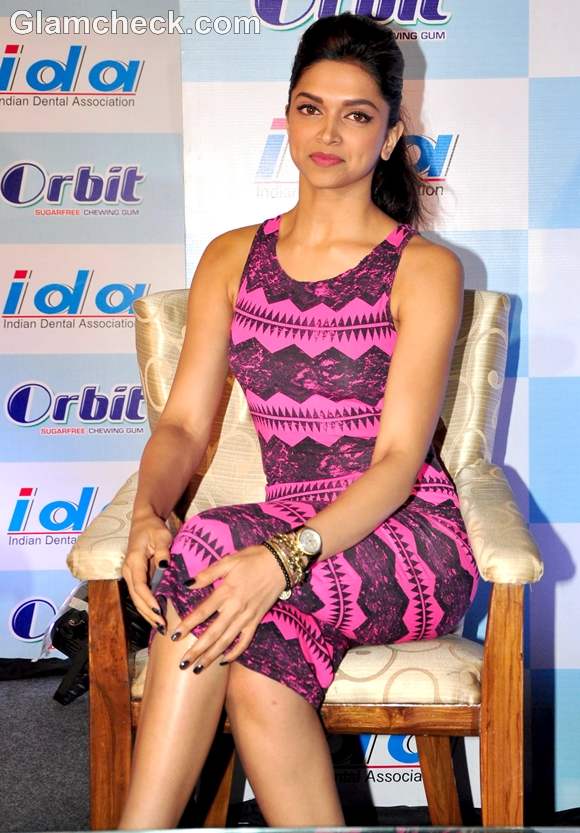 Deepika Padukone  is a game-changer when it comes to style. She has done it again. Regardless, of the common conception to wear high heels with this midi, Deepika chose a flattering thong-sandal to work this look.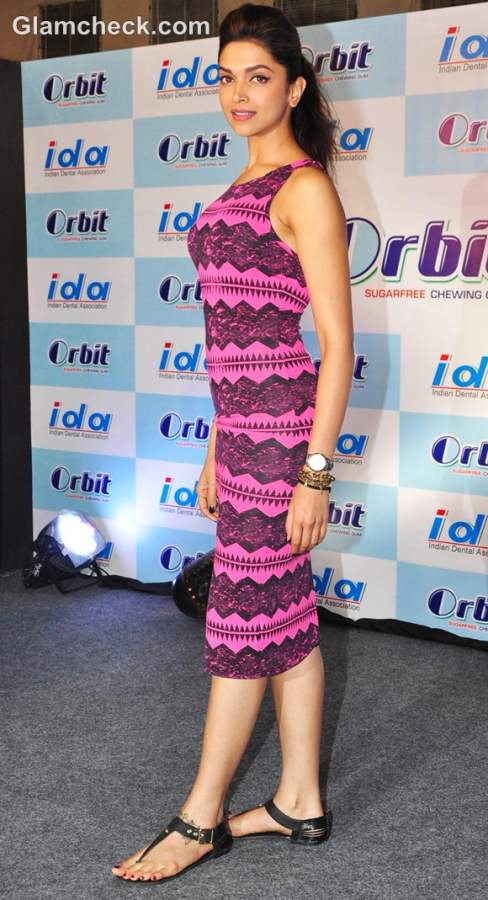 We saw her chic approach to fashion when she graced the stage to promote the brand. We loved her style!
Hair & Makeup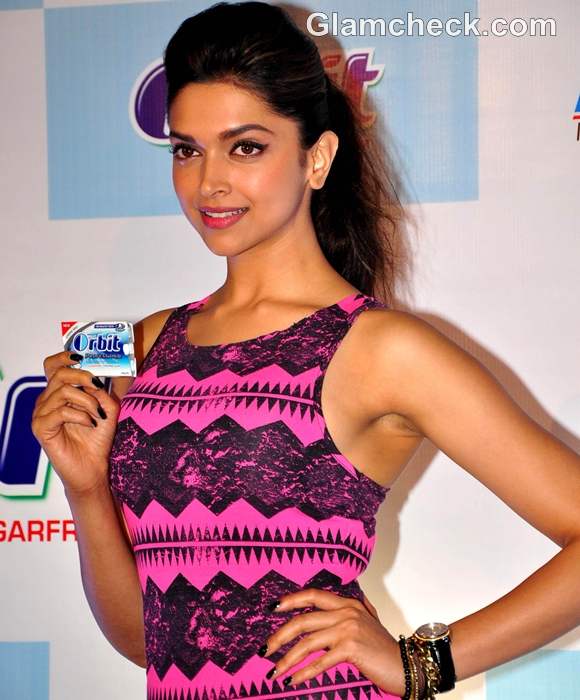 Deepika Padukone hairstyle and makeup

We loved what we saw! The pretty damsel chose to puff up her pony for the event. It was smart and chic! The almond eyes were accentuated with kohl. This winged eye look really works for this gorgeous lady. The nude clear face was perked up by a pink lipstick. The hint of blush completed her look.
Get the Look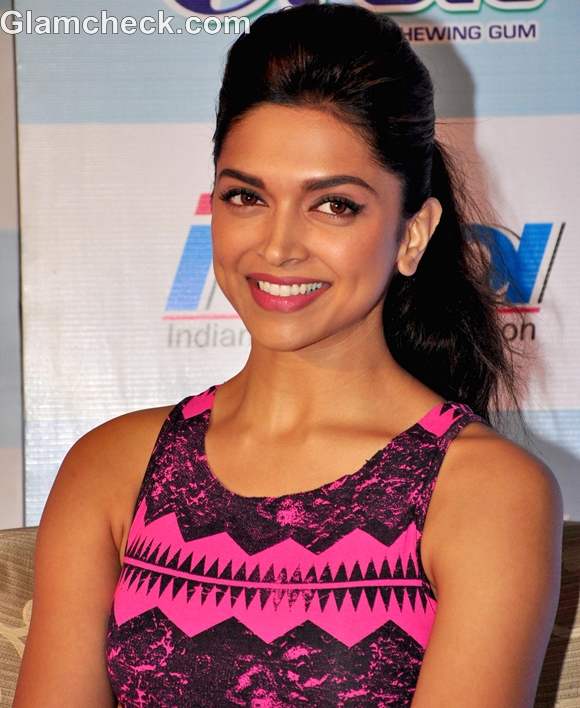 Wear this look for a lunch-date or your shopping trip to the mall
The puffed hairstyle really works magic to your simple pony
Pair flats with your dress like Deepika
A simple printed sheath dress in the seasonal colours should be your choice of outfit
Work the midi a la Deepika
We bet you will look stylish and grab attention! We highly recommend!
Indian Photo Agency