Designer Rahul Singh put on a stunning display at the Wills Lifestyle India Fashion Week Spring/Summer 2013 at Pragati Maidan, New Delhi on October 9.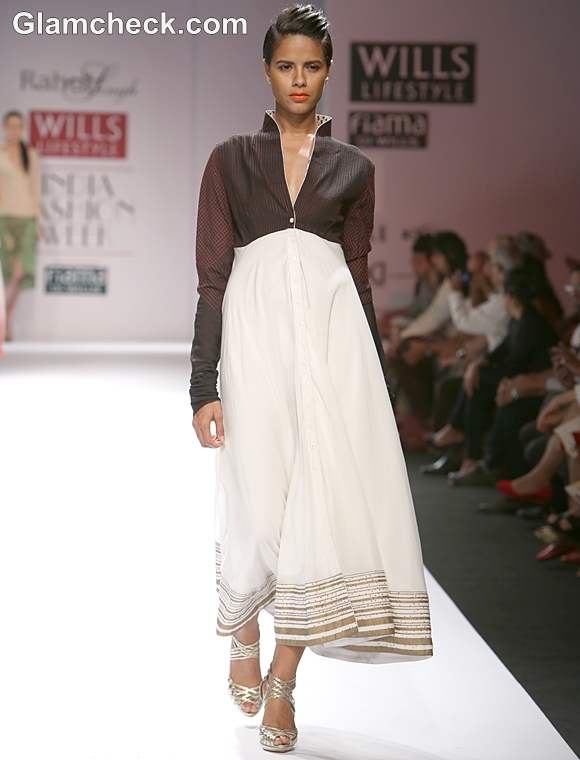 Rahul Singh  WIFW  S-S 2013- day 4
He was very impressed with the Japanese style of tie and dye which uses much intensive methods to create more aesthetic designs than the regular method. His entire collection – Shibori – was an expression and exultation of the art.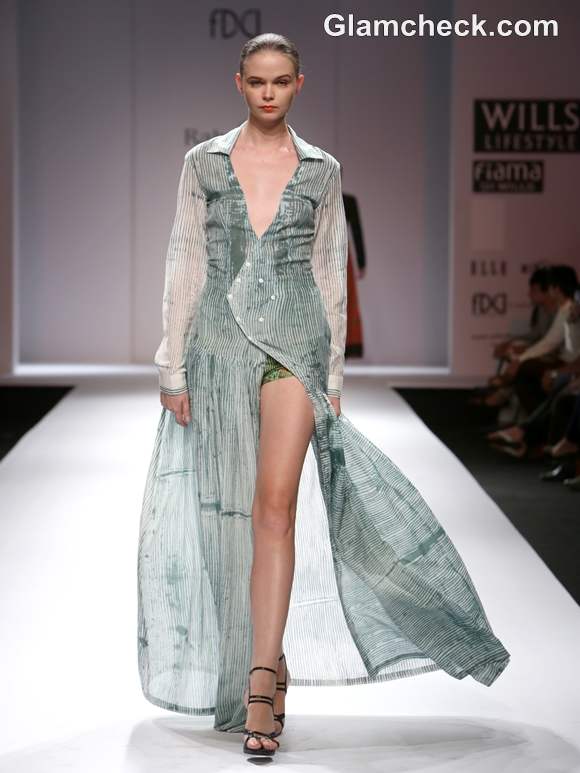 The mood was subtle, easy-to-wear elegance. He categorized it as resort wear but several designs harbored a versatility that could be tweaked for a number of scenarios if styled right.
Although he did use color, he went with the more tranquil hues that imparted a serene feel to the entire line.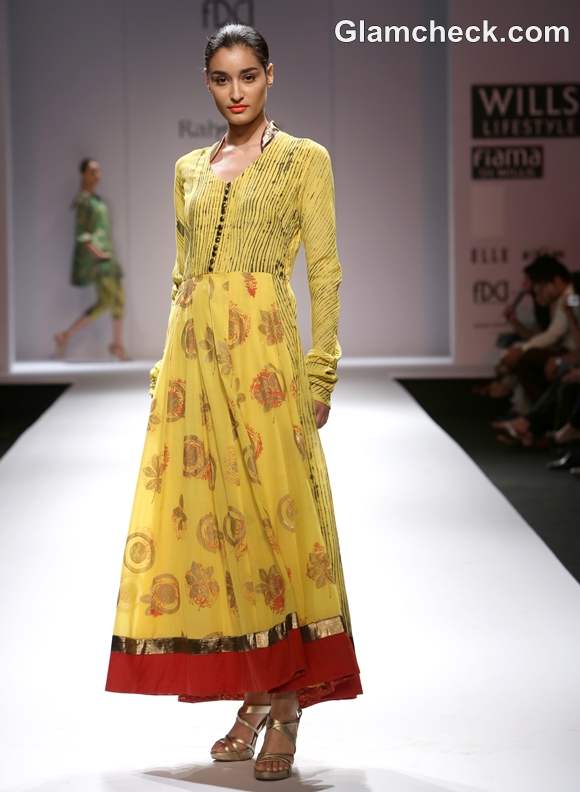 'Shibori' by Rahul Singh on Day 4 of WIFW S-S 2013
The silhouettes were mainly flowy with the ever-popular peplum making their mark on a couple of ensembles.
Rahul played around with necklines a lot, favouring structured lines that had a quasi-geometric appeal.
The outfits were styled with ankle-strap heels in black, gold and silver.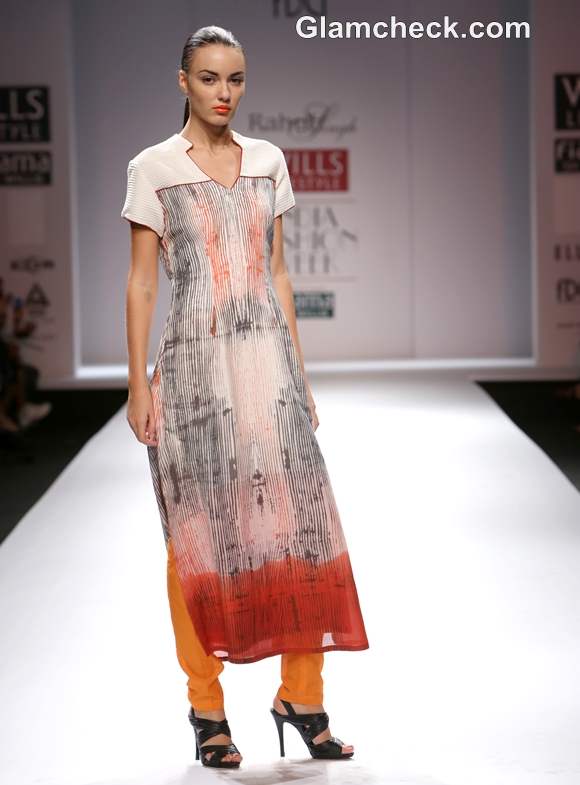 The (seemingly) go-to makeup and hair for WIFW – sleek updos and bright neon lippies – graced many a model in this show too. We're sure we'll be seeing plenty of both in the months to come.
Actress Tannishtha Chatterjee modelled the final outfit – a plunging peplum silhouette blouse and orange leather pants. Hers was the only ensemble styled with pumps instead of strappy footwear.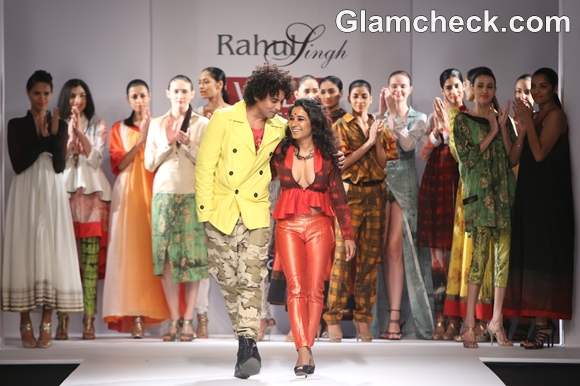 Rahul Singh WIFW S-S 2013
As he came on the runway to take his bow, Rahul himself was quite the show-stopper in camouflage pants, a red tee, an effusive yellow blazer and sturdy black boots.
Indian Photo Agency