Visitors to Kingdom of Dreams in Gurgaon, Haryana on October 12 must have been thanking their stars that they chose that particular day to come.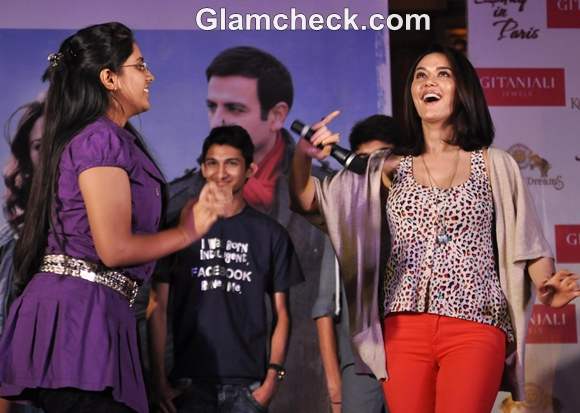 Bollywood actress Preity Zinta surprised the crowd with a seemingly impromptu visit to promote her upcoming film "Ishkq in Paris".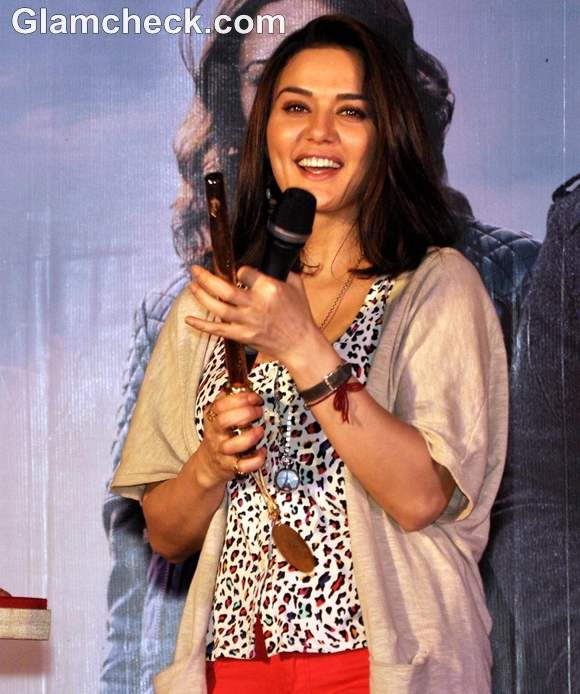 Preity Zinta Promotes "Ishkq in Paris" at Kingdom of Dreams
Bubbly Preity interacted with fans and gave out free audio CDs of the film to a few lucky fans. Then, to the delight of the crowd, she invited a few of them on stage and they all danced to music from the movie with her. The thunderous cheering almost drowned out the music!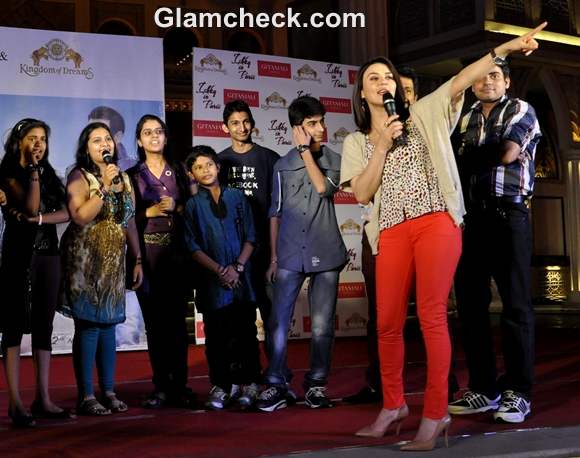 Preity Zinta "Ishkq in Paris" Promotion at Kingdom of Dreams
Preity looked lovely as usual in a pair of coral straight-fit jeans and a colorful animal print blouse. She rounded off her ensemble with nude pointy pumps and a beige shrug. With her shoulder-length hair left loose and natural makeup defining her features, she looked as young and vibrant as she did ten years ago.
Indian Photo Agency