Ameesha Patel attended the launch of Pankaj Chaturvedi's music album, 'Awaz Dil Se' looking pretty and preppy.
Style Identity
Preppy
She Wore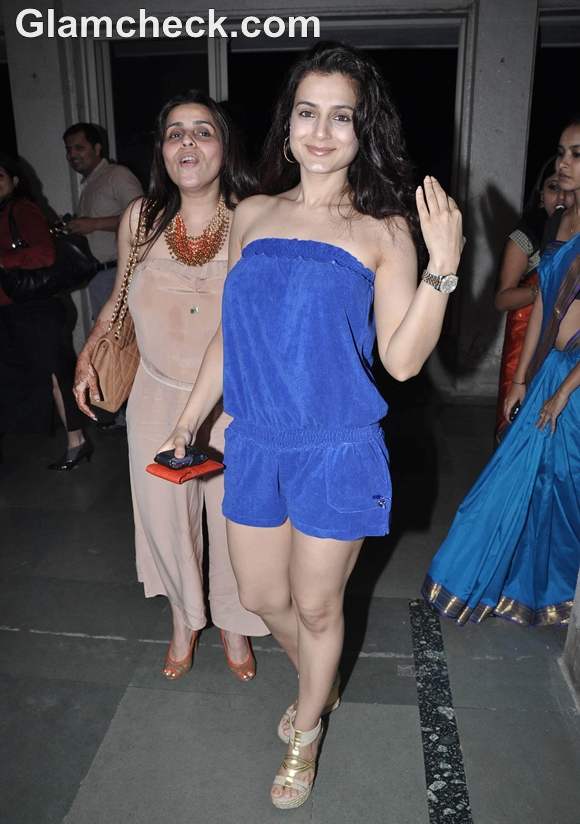 Ameesha Patel wore an electric blue jumpsuit paired with golden hoops, a chunky gold watch and gold and jute wedge heels. The actress looked nice in the colour and turned on the visual vibrancy mode for the viewers.
Hair & Makeup
Ameesha wore her long lustrous hair loose. Her face was dusted with radiant make-up. She wore a flawless look on her face adding a hint of pink blush on her cheeks and shimmer on her eyes. She completed her look with a pink gloss.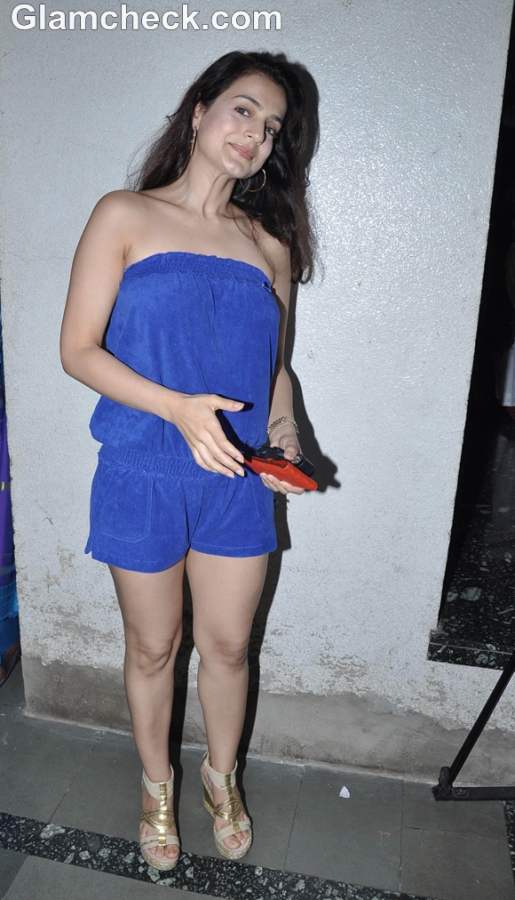 Ameesha Patel in a Jumpsuit at the Awaz Dil Se Album Launch
The event was attended by many Bollywood actors like Prem Chopra, Jeetendra, and others. Ace composer Pyare lal ji has composed the music where as Sameer has penned the lyrics for the album 'Awaz Dil Se'. This album is the debut of singer Pankaj Chaturvedi who previously held the position of Board of Director at Baskin Robbins. The talented singer has also won the ABCL Star Trek Talent Hunt.
Pankaj Chaturvedi says, "It is a dream come true for me. The experience was splendid; you cannot seam this experience in words."
IANS