The GQ Men of the Year Awards came around again but it's the sweet and sassy ladies of Bollywood who were totally stealing the limelight from the boys as they sauntered into the venue. Take flawless fashionista Neha Dhupia, for example.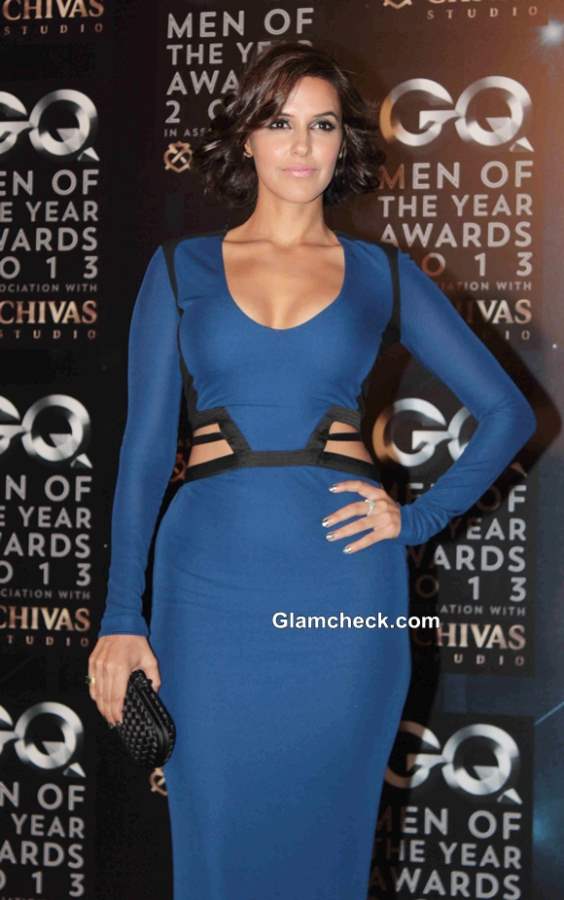 Neha Dhupia in Robert Cavalli Evening Gown at GQ Men of the Year Awards 2013
A Bolt from the Blue
Neha was rocking a striking cobalt blue evening gown by Roberto Cavalli who dresses international celebrities every day, making the designer a good choice for such a widely broadcast red carpet event.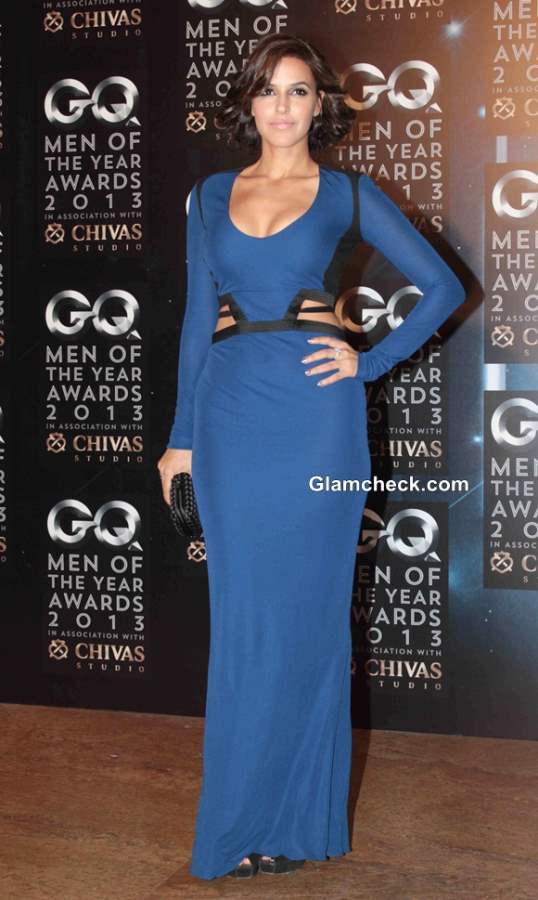 Neha Dhupia in Robert Cavalli Gown at GQ Men of the Year Awards 2013
The dress showed off Neha's curves beautifully. And although it was quite modest with its full sleeves and slit-less skirt, it also displayed her womanly charms with its low-cut scooped neckline and cut-out detailing on the waist.
Black piping along the shoulders and waistline ensured that the dress had a contemporary feel and a little pep as opposed to plain ol' blue all over.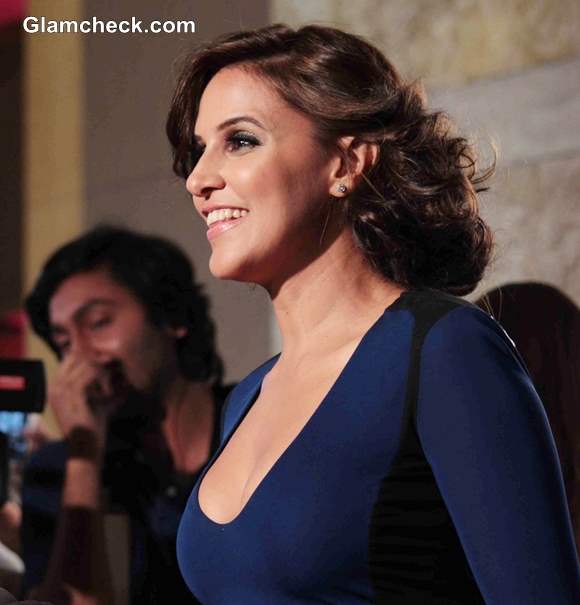 Neha Dhupia GQ Men of the Year Awards 2013
The sexy detailing on the waist did away with the need for a belt and the classy black accents made the dress enough of a statement that no bling was necessary apart from a very understated diamond ring and diamond stud earrings.
She did, however, need somewhere to stash her lippie for touch-ups and a Bottega Veneta clutch did the trick.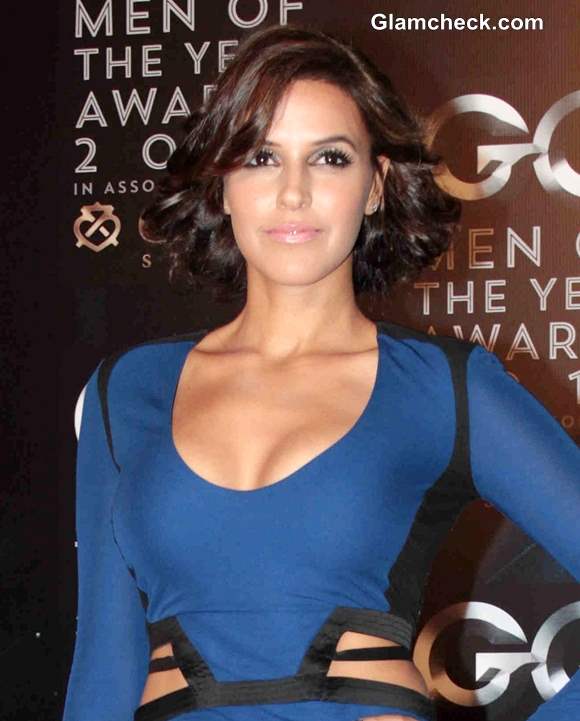 Neha Dhupia Pictures at GQ Men of the Year Awards 2013
And a New Cropped Do
Just because this style icon did not opt for more jewellery or glitter does not mean that her look was lacking in glamour. She just let her hair and makeup take care of that bit of her ensemble.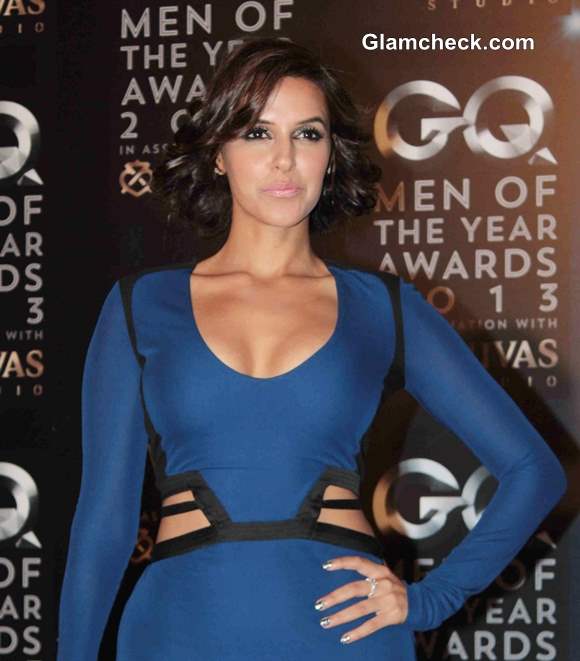 Neha Dhupia at GQ Men of the Year Awards 2013
She displayed a new shorter haircut which was curled up and blown out for a sort of retro Hollywood feel. The majority of her makeup remained natural but she did give the dress some company with just a tinge of blue eye shadow above lusciously mascarraed lashes and crisp black eye liner.  
Solaris Images