Festivities have commenced with the approaching Ganesh Chaturthi. It is with pure joy that we announce the looks we conceived for you to try at the event.
We see Red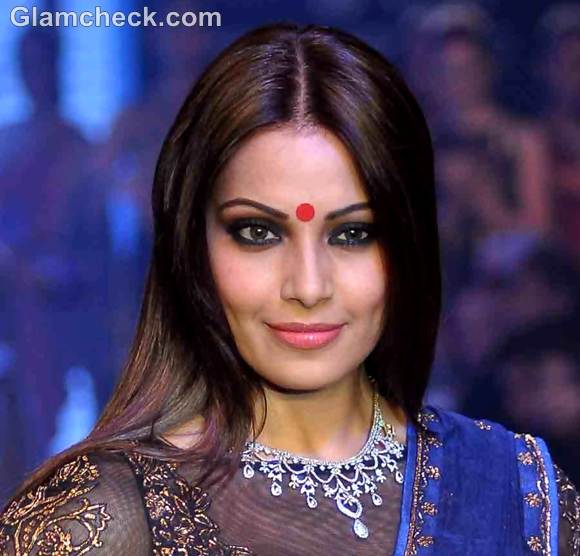 Traditional beauty looks for Ganesh Chaturthi
Set your forehead ablaze with a red bindi like Bipasha.
Thick kohl-rimmed eyes and long lashes is sure to take you places
If you are not so sure of the red lips, then try nude shades and play safe
Middle-parting goes well with traditional garments and we do not see any reason for you not to try this gorgeous look.
Let the silk of your hair dust your shoulders and captivate the boys standing in the queue.
Evening Glam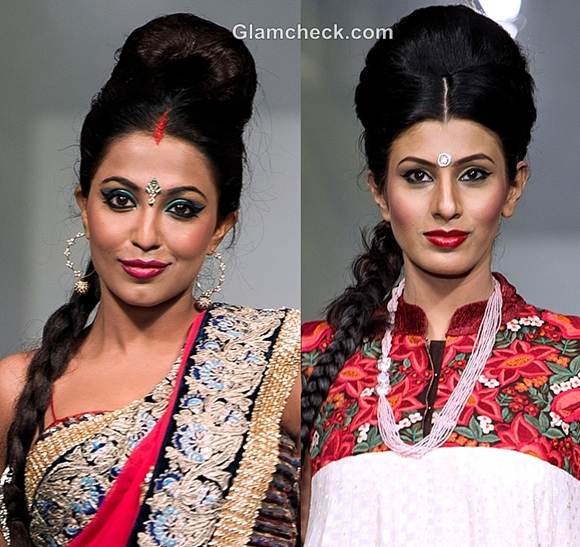 Traditional hairstyle and makeup for Indian festival
The party at your friend's place is being a great way to socialise. Be the envy of the guests as you try out this look.
Over-sized hoops dangling across your chin and sparkling neckpiece swaying with the movement of your body will make sure you are the centre of attention
An oversized bun and braided hair side-swept to one side of the shoulder will work wonders for your heart-shaped face
Define eyebrows with shimmering eye-shadows in the season's hottest colours
Magenta and crimson lips will keep the gazes coming from across the hall
Line your eyes with thick black liner and apply generous coats of mascara
Do not forget to complete your look by wearing metallic bindis, the bigger the better
The chignon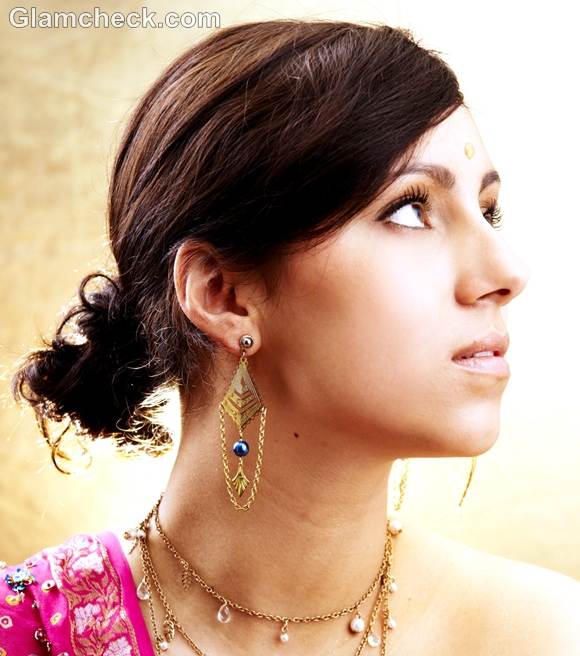 A chignon is a bun used to keep your hair off your shoulders in an effective and stylish way.
Tie a loose messy bun and keep the heat at bay during the festivities
Curl your lashes with an eye lash curler for an extra appeal
Keep your face clean and natural with minimum make-up
Nude lip gloss will saturate your lips to give you a pristine look
Side-bun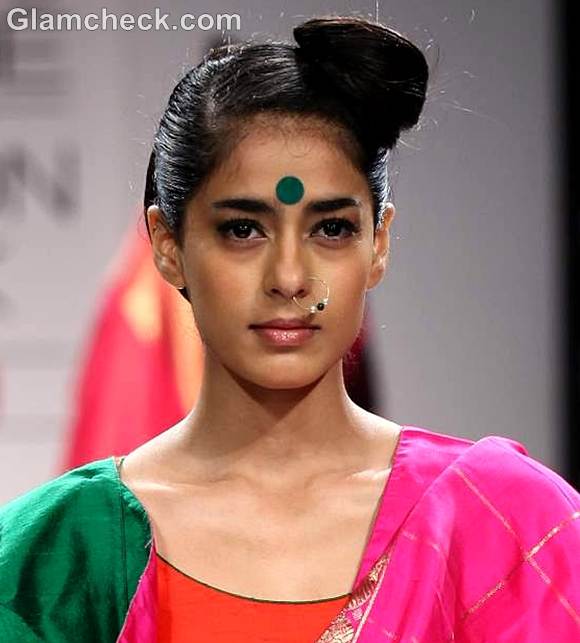 Sweep your bun sideways.
Wear an over-sized nose-ring for a hint of convention
Side-part your hair and wear a tight bun on one side at the top of your head
Sport a large bindi co-ordinating with your outfit and keep clean thick brows
Wear clashing colours and you are ready to show off your rebellious side.
Read more: Top knots for grand Indian Look
Ethnic Beauty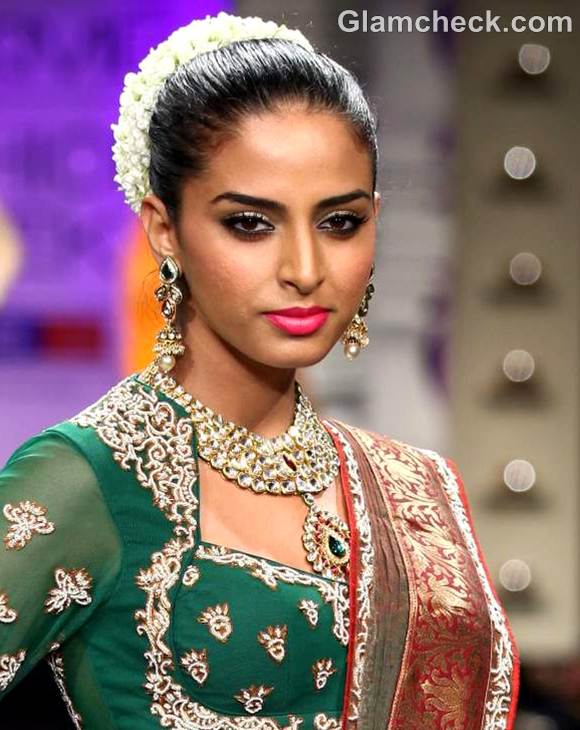 Traditional beauty looks Indian festival – Ganesh Chaturthi
Culture is in your in-built system but, you are looking for ways to demonstrate; we are here to show you how!
Highlight your eyelids with a black liner and brush metallic shadow on them
A fuchsia lip colour complemented with proper foundation will work wonders for the event
Mascara your eyes with voluminous products and wear heavy jewellery to pair with your embroidered attire.
A thick bloom of flowers (gajra) on your neatly knotted bun to decorate your head will revamp your whole look
We can already see you smiling through the crowd in style!
Creative Gajra
To say that the sweet smelling gajras are boring, think again. We have brought before you some very creative options.
Choose a flower which you love and double the strands of the gajra to make a beautiful pair.
Create you bun with your braided hair and wear the gajra on it to look as beautiful as ever.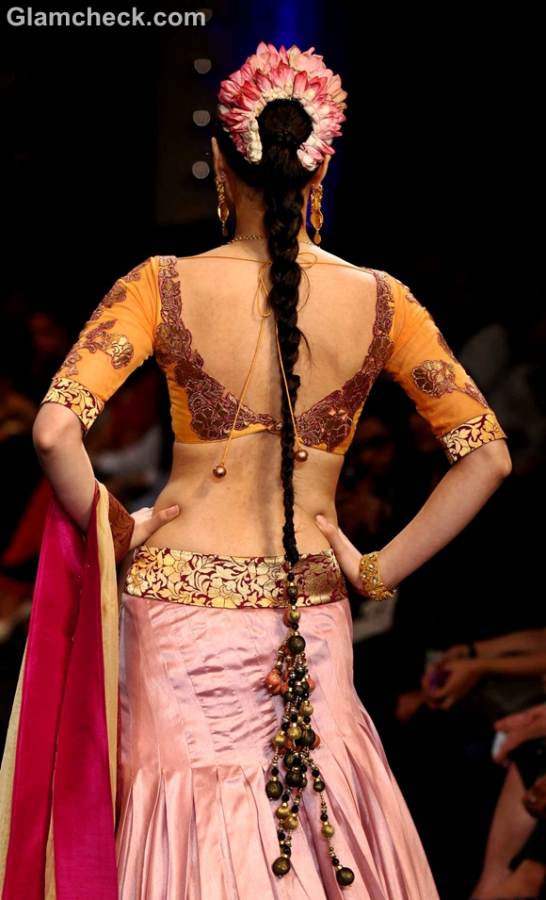 We unanimously vote for the paranda for your hair-do this Ganesh Chaturthi
Braid your long hair and clip tassels at the end
You can jewel your paranda with kundans
Look traditional and let your hair have all the fun!
The Messy Braid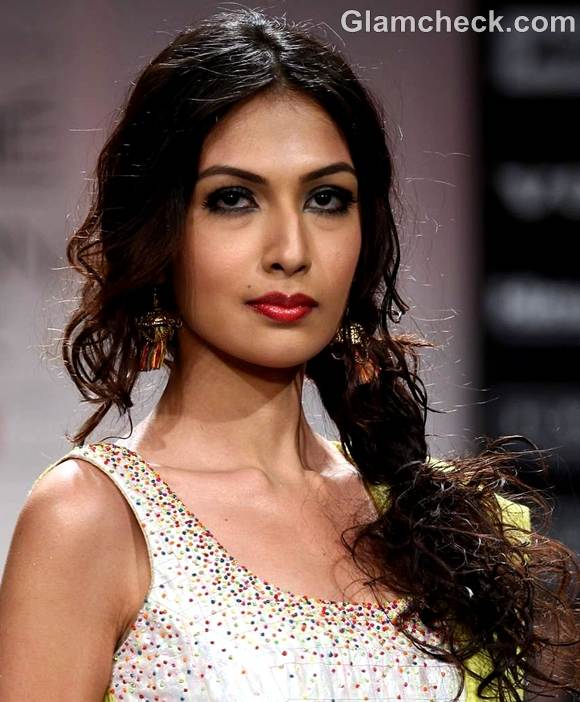 Dare to go into uncharted territory for this Ganesh Chaturthi then go for 'Out-of-bed' look.
Tie a messy braid and keep a few strands loose
Crumple your hair with your palms or use a curler
Conceal your spots and wear the correct shade of foundation for that immaculate look
Pout your lips in vibrant  red complete with smoky eyes and see the difference.
Two-in-one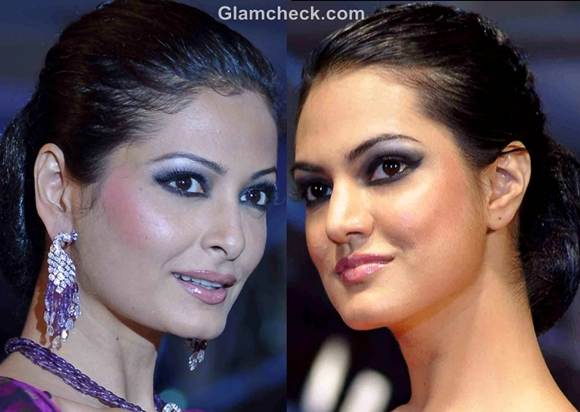 Wondering about the sub-heading of this picture? Observe it and you will have your answer.
Foundation, blush, mascara, liner and tight combed chignon, the ladies have it all; what differentiates  the pictures is the jewellery
Wear jewellery to a traditional fan fare and keep the accessories to a minimum for a casual affair
Mixing it Up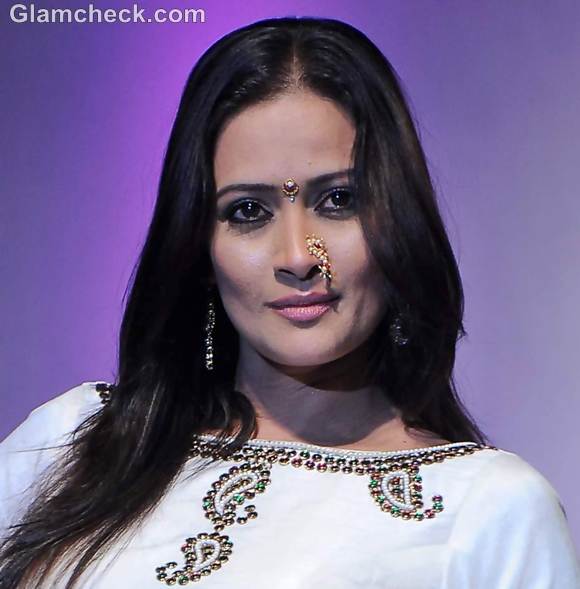 Mixing up two looks can be a fun way of dressing yourself this time.
The picture above gives an indo-western vibe.
The traditional nose ring and bindi absorbs the look.
Paint your lips pink for  glamorous evening or day look.
Keep your hair open for some drama.
Try out these looks to commemorate this festival in Style!
Indian Photo Agency, IANS