Former singer and Bollywood actor Raageshwari Loomba was spotted with doting dad Trilok Singh Loomba at the launch of Bioscopewalli -The Visual Art Furniture, Home Furnishing & Jewellery store in Mumbai on October 31.
Her look
Black beauty
What she wore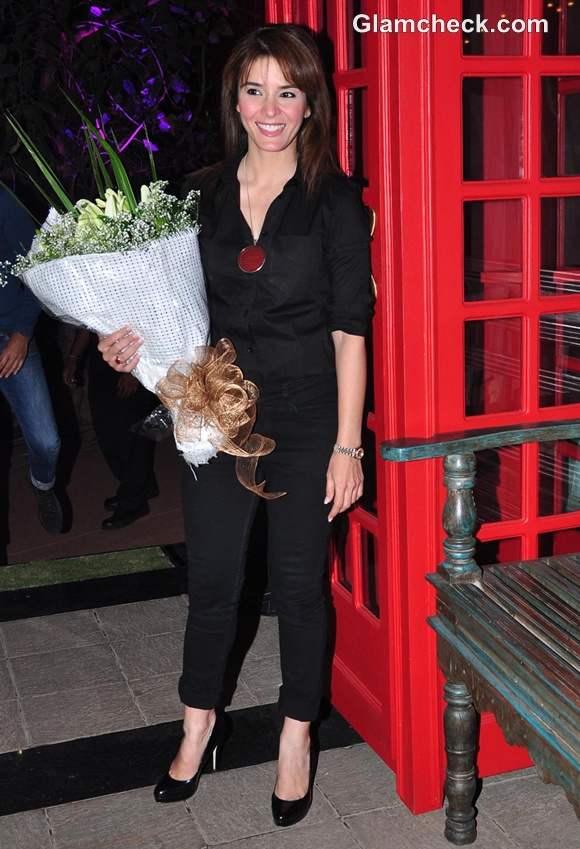 Raageshwari Loomba at Store Launch
Raageshwari kept her look simple and refined by opting for the most classic of all colors in her entire ensemble. She sported black pants cut above the ankles with a black, button-down shirt rolled up to the elbows, finishing off with black pumps. A red medallion on a gold chain around her neck with a matching ring and silver watch accessorized her look.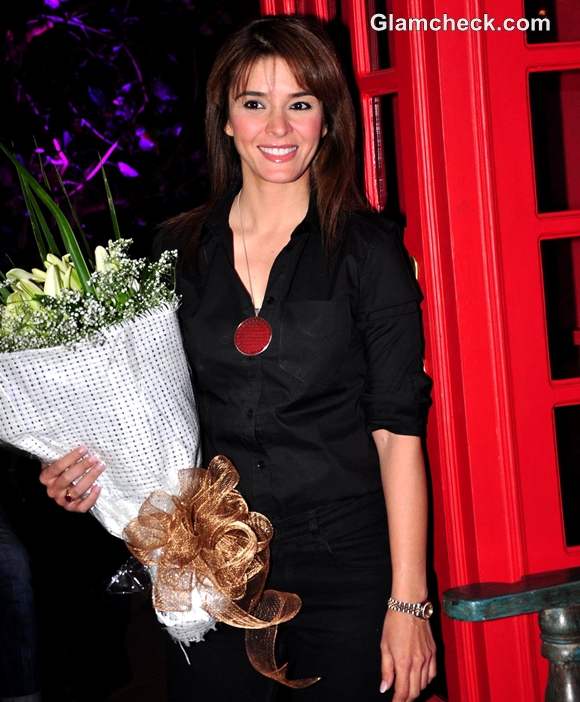 Her elfin features were defined by the subtlest of makeup – glossy lips, eye liner and a healthy blush. Sparse, front-combed bangs gave her look a bit of je nais sais quoi.
Get the Look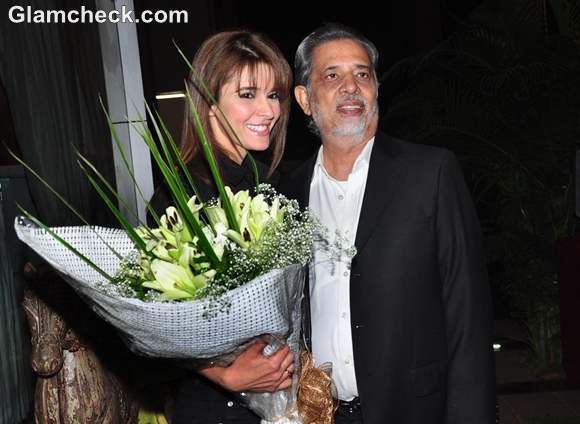 This is one of the simplest looks to emulate and indeed even pull off. Wear your formal black shirt with your best black pants and slip your feet into a pair of black shoes. Your footwear does not have to be heels, although these do impart a certain elegance. Bellies will look fine too. A few select accessories from your collection and you are done.
You can convert this from a day to night look quite easily. Don a silk, sleeveless black blouse (or any other black blouse that's feminine or sensuous, you get the picture) instead of a shirt. Wear a blazer over it for your day/work look. At night, whip off the jacket, refresh your makeup and you're ready to party.
Indian Photo Agency