Insurance company Max Bupa and media giant TIMES NOW organized the "India Walks for Health" campaign in three major Indian cities on November 4 – New Delhi, Bangalore and Mumbai – to encourage people to walk more everyday by making it a part of their routine. The event saw an enthusiastic turnout of more than 10,000 people including Bollywood celebs.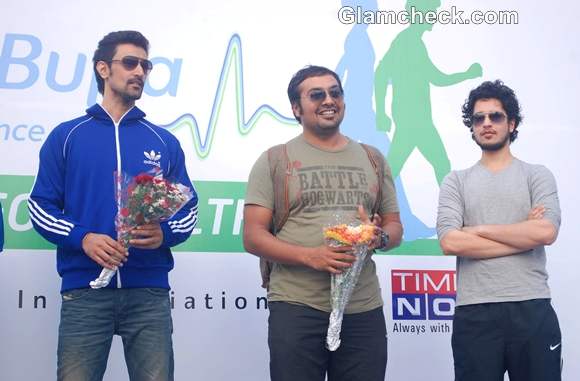 Anurag Kashyap,  Kunal Kapoor India Walks for Health
Director Anurag Kashyap made an appearance with the stars of his latest film Luv Shuv Tey Chicken Khurana Kunal Kapoor. They didn't actually participate in the walk, but knowing they were going to be there may be the reason for the massive numbers at the Mumbai event. They did, however, wear running shoes in keeping with the high-energy mood.
Kunal Kapoor & Anurag Kashyap Max Bupa Walk for Health in Mumbai
Both Anurag and Kunal claimed that they were very supportive of this campaign because they walked on a daily basis and knew first-hand what a difference the easy exercise makes to their health and general well-being.
Poonam Dhillon Max Bupa Walk for Health in Mumbai
Actress Poonam Dhillon too arrived in running regalia including navy blue track pants, matching track jacket and a pink BEBE tee.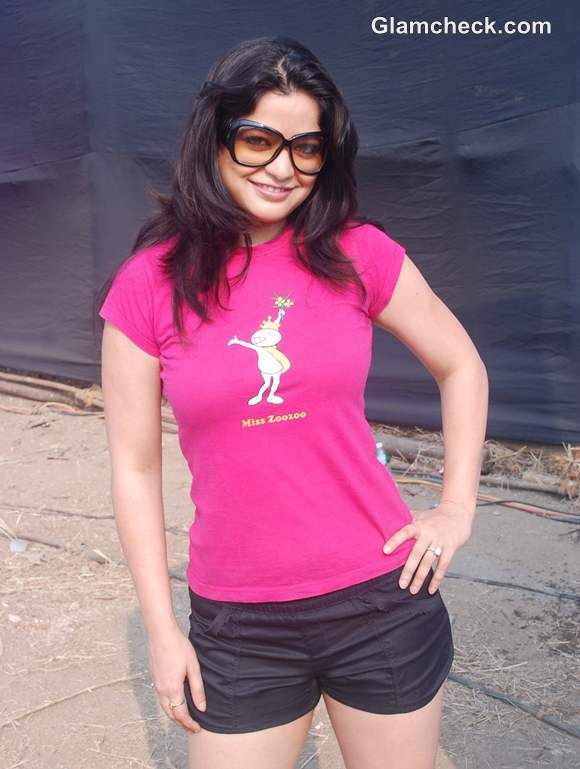 Aditi Govritikar's baby sis Arzoo turned up in really cute tiny black shorts and an even cuter pink tee sporting a popular ZooZoo character.
Tell you what, we're all for this campaign mainly because we wanna go out and buy new workout digs!
IANS