The red carpet of the Blenders Pride Fashion Tour 2012 in Mumbai, India on November 4 was bursting with color and good taste thanks to the gorgeous Bollywood celebs and TV personalities who made their way to the style extravaganza to show their support for their favourite designers.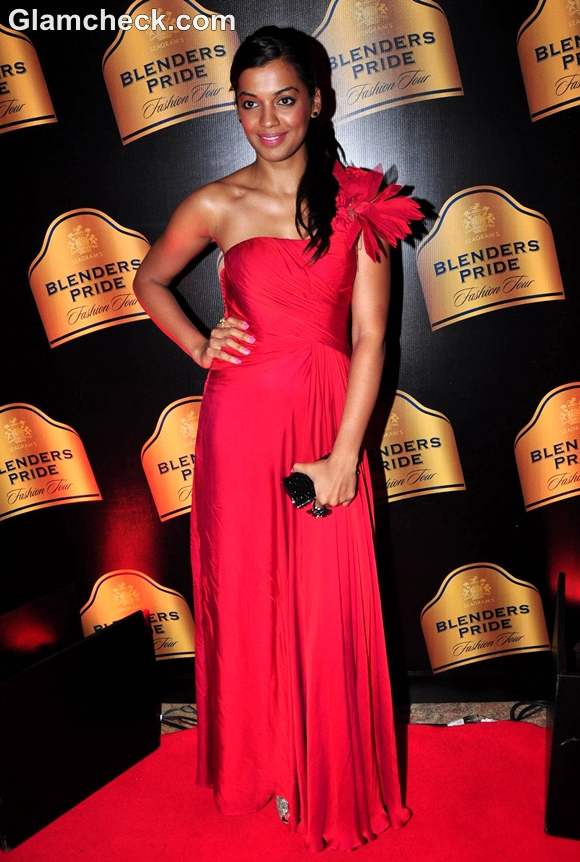 Mugdha Godse at Blenders Pride Fashion Tour 2012 Mumbai
Bollywood actress Mugdha Godse's walk down the red carpet was a pre-cursor to the runway shows to come. She sported a floor-sweeping, one-shoulder scarlet gown by Mandira Wirk, one of the uber-talented designers showcasing her collection that day.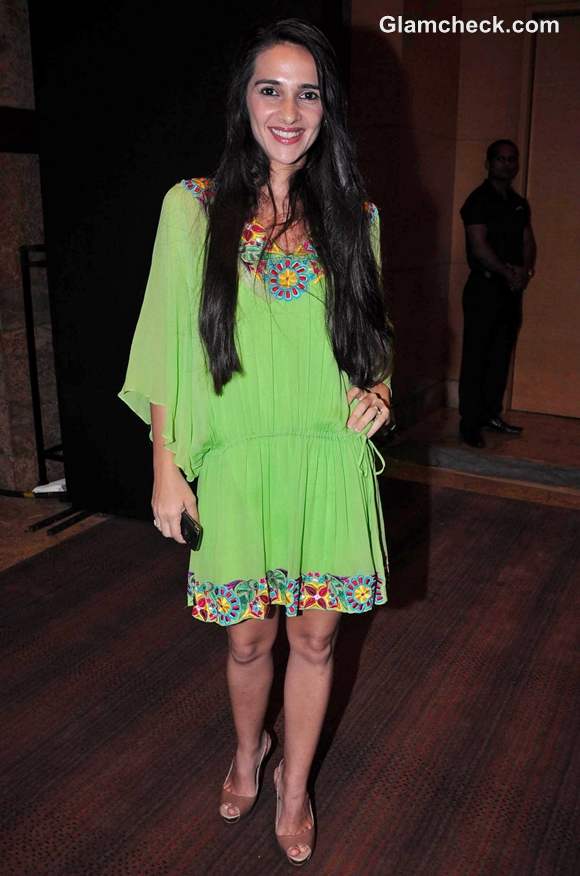 Tara Sharma at Blenders Pride Fashion Tour 2012 Mumbai 
TV star Tara Sharma looked bubbly in a Bohemian green dress with floral embroidery on the neck and hemline, accessorizing with nude heels. Peace out! In style!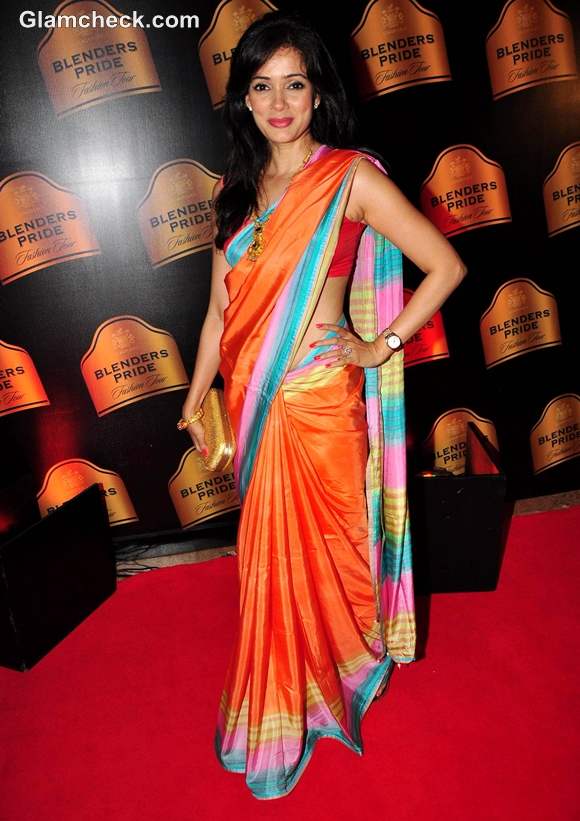 Vidya Malvade at Blenders Pride Fashion Tour 2012 Mumbai
Anyone who thinks saris aren't sexy should take a look at how Vidya Malvade sports one. Nine yard of orange silk around that bod and you can see that she lacks for nothing when it comes to holding her own against the other hot ladies on the red carpet.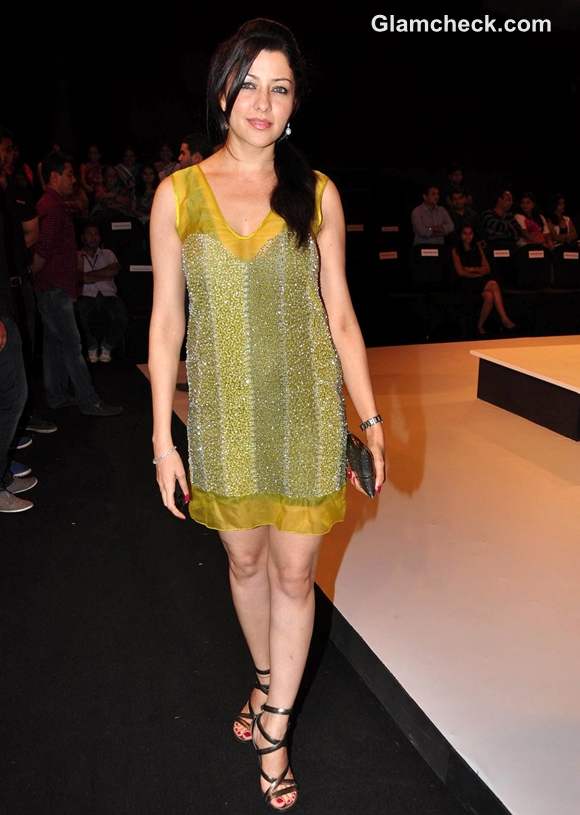 Aditi Gowitrikar  at Blenders Pride Fashion Tour 2012
Model and actress Aditi Govritikar seems to have found the secret to eternal youth. She looked fabulous in a short, sleeveless, sequinned green dress with strappy black heels.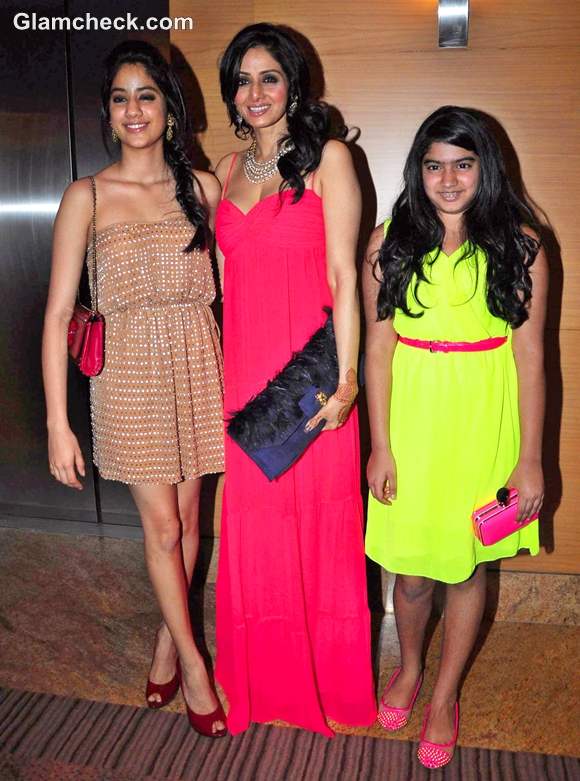 Actress Sridevi was also spotted effortlessly defying her years in a neon pink gown. Her daughters too made quite the pair of budding fashionistas. Jhanvi rocked a strapless nude number and younger sister Khushi was spot-on trend in a neon green dress with neon pink accessories. What a beautiful and fashionable family!
Indian Photo Agency