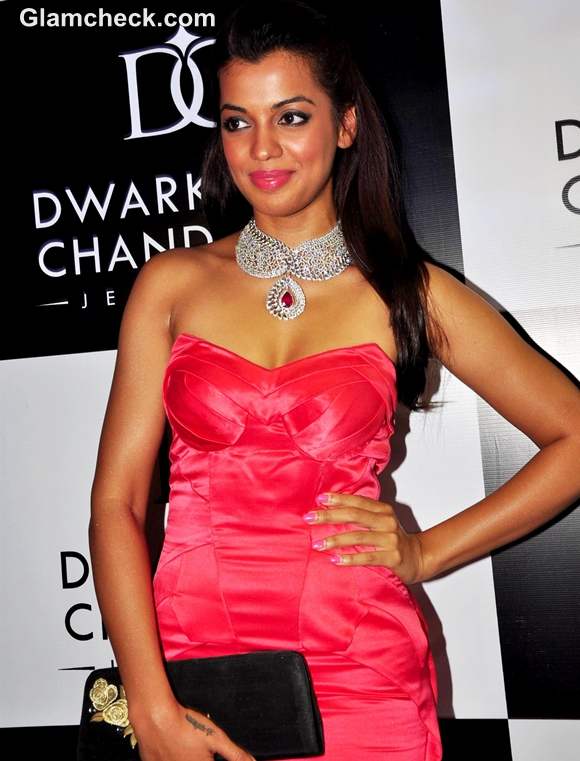 Mugdha Godse attended the inauguration of a new Dwarkadas Chandumal Jewellery store at Turner Road, Bandra in Mumbai.
Style Identity
Fuschia Allure
She wore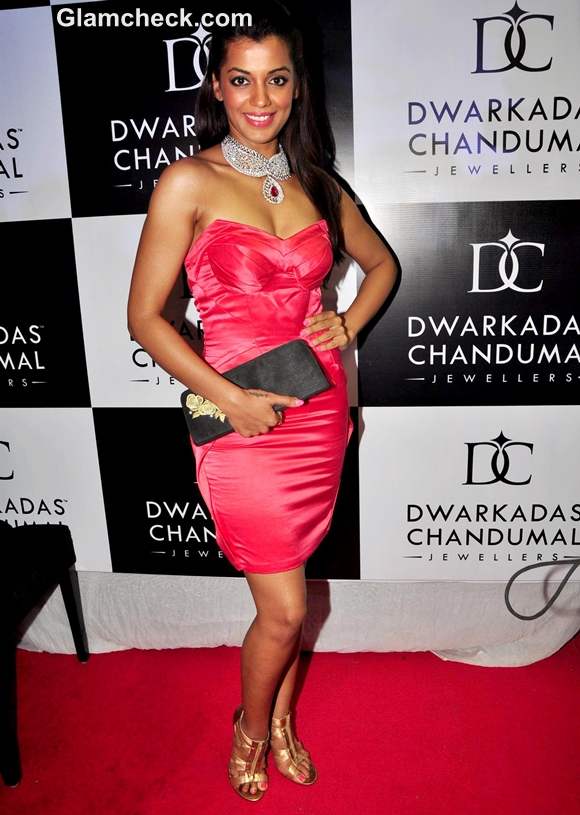 Mugdha Godse at the Inauguration of a new DC Jewellers store in Mumbai
Bolly actress Mugdha Godse wore a fuschia off-shoulder dress with pleats on the bust and sharp edged bustier line that lent a futuristic look to the garment. She paired the dress with a back silk clutch with floral embroidery and a pair of gold gladiator heels. A gorgeous piece of ruby and diamond adorned her neck.
Hair & Makeup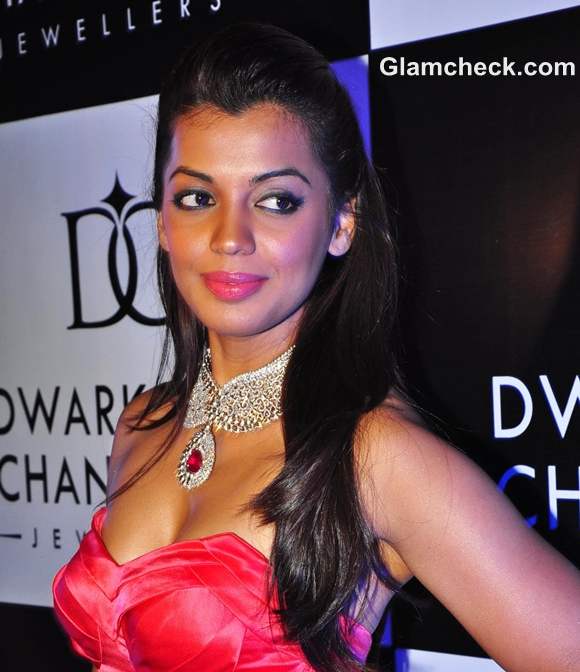 Mugdha Godse hairstyle makeup DC Jewellers store in Mumbai
Her look consisted of bright pink lips and bronzed cheeks. Her artistic eyes were accentuated with kohl and lend an allure to her look. The charismatic damsel dazzled at the event. Her neatly plucked eye-brows and cascading dark locks locked all eyes on her. She looked fabulous at the event.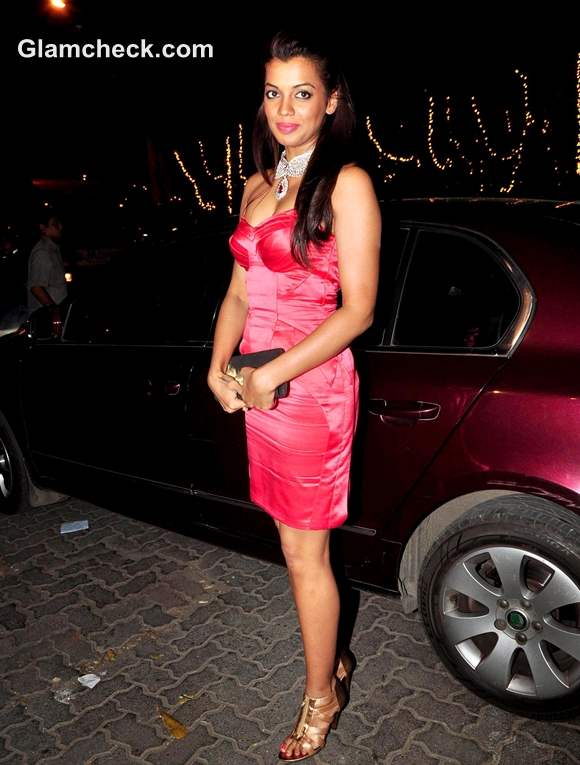 Mugdha Godse strapless fuschia dress  DC Jewellers store in Mumbai
Get the Look
A pretty fuschia short dress can look amazing on your curvy frame
Wear it with silver peep-toes and silver clutch for maximum effect
Keep your face clean with a touch of gloss on your lips and kohl rimmed eyes
Wear a statement neckpiece or earrings, any of the two
Do not cloud your look with too many accessories, keep the focus on the dress
Tip: Sport this look at a party where, you can have lots of fun and enjoy the company of good friends. You can wear this look on a date with your beloved and let him gaze at you for hours on end.
Indian Photo Agency