Bollywood actress Prachi Desai was spotted looking adorable at the launch of Tata Sky's Special Service "Do it yourself" in New Delhi, India on March 12.
We attribute the success of her look largely to the relaxed messy side braid that she styled her hair in. The plait had a very casual feel to it with several bits of the braid pulled out to make it look like she'd slept in the do.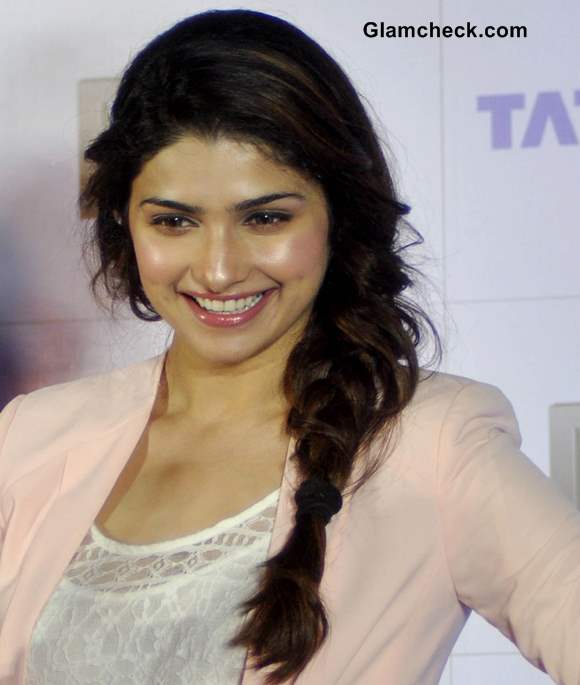 Prachi Desai Side Braid hairstyle 2013
The hairstyle is a versatile one that will serve you well for any occasion and any outfit. On the beach, out shopping, on a date or at work – you'll transform your look completely with a messy side braid.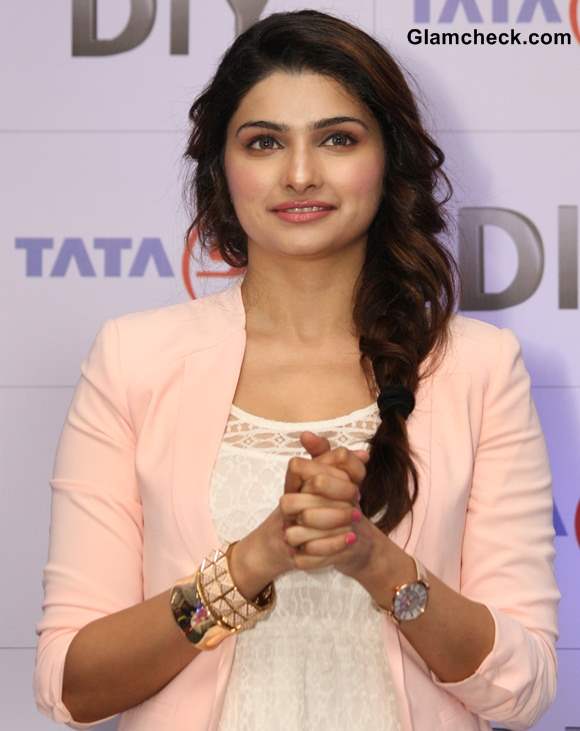 Side Braid hairstyle 2013 Prachi Desai
Step-by-step guide to creating this look.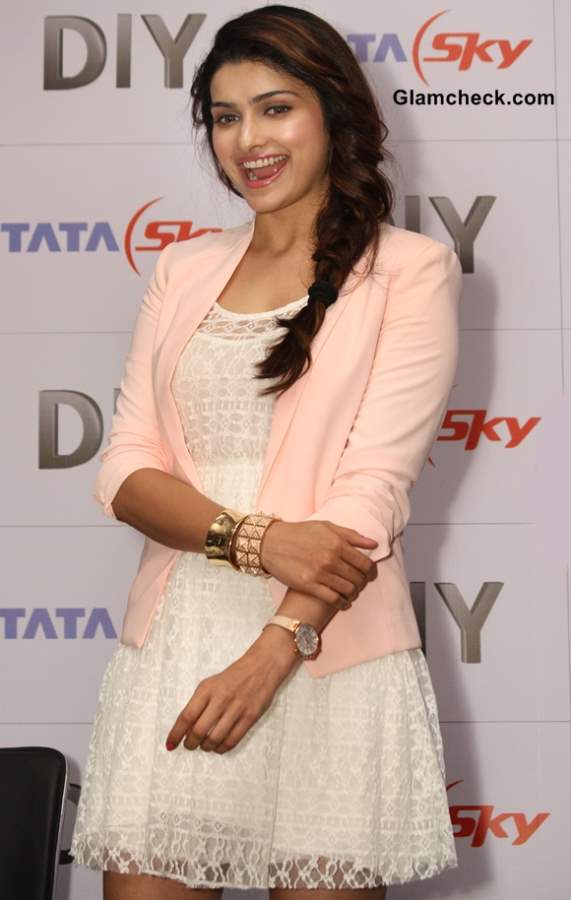 Prachi Desai hairstyle side braid
Brush or comb your hair so that there are no knots or tangles.
With your hands, sweep your hair to the side.
You want the braid to be loose and casual so divide your tresses into three sections from somewhere around your ears. Not too high up and not tool low either. As for the sectioning, try varied thickness so that your plait gets some readymade texture.
Braid the locks loosely.
Finish off with a rubber band.
You can tease the braid out at random spots using your finger to create that messy feel.
Prachi Desai 2013 hairstyle