Aishwarya Rai's makeup has often been one of the most copied and for the right reasons – not only is she an exceedingly beautiful woman but also an internationally known face.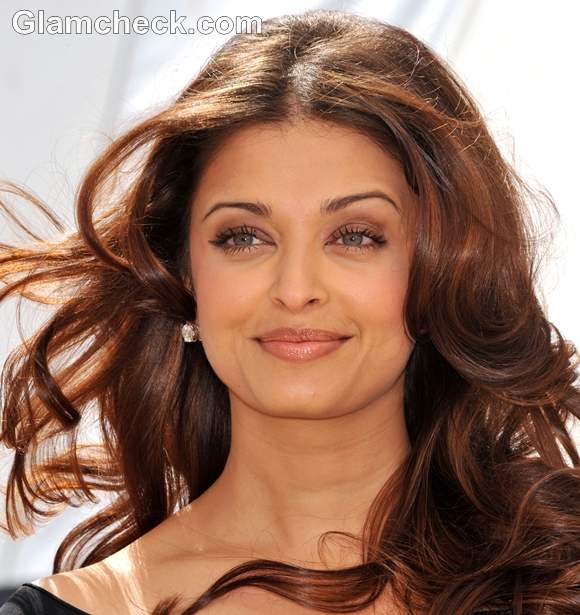 Here we bring you quick steps to get Aishwarya Rai's Nude Makeup Look.
Make up items needed:
Moisturizer, liquid foundation, light pink eyeshadow, greyish brown eyeshadow, clear glitter shadow, mascara, pink blush, and sparkling nude gloss.
 Steps for applying Aishwarya Rai's Nude Makeup
1. The first step would be to apply base on a clean face. Since this is a dewy-nude look therefore, the base shouldn't look cakey or heavy. Mix liquid foundation with a light moisturizer and apply it evenly on your face – this will give a dewy effect, and you won't feel any built up.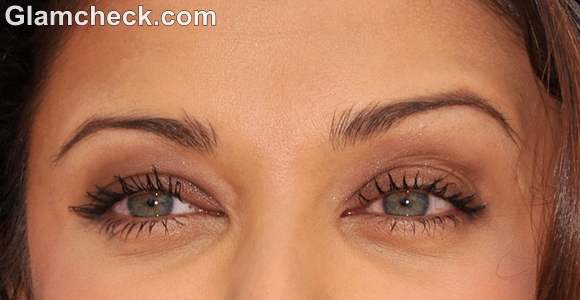 Aishwarya Rai eye makeup
2. Take the light pink eyeshadow and apply it on the inner crease of the upper eyelid and the eyebrow bone. Also apply it all along the lower eye lid, just below the eyelash. This will brighten up your eye.
3. Next, take the greyish brown shadow and apply it on the upper eye lid – starting from the middle of the crease to the whole of the upper eyelid.
4. Take the clear glitter and dab an eyeshadow applicator in it. Tap it against the side of your hand 3-4 times, to get rid of excess glitter. Apply whatever is left on your upper eyelid.  You can also use a roll-on glitter applier, just take care that you do not end up applying in excess.
5. Apply 2 coats of the mascara on the upper eyelashes. Wriggle the brush at the base of the lashes to give them more lift. Apply a coat to the lower lashes as well.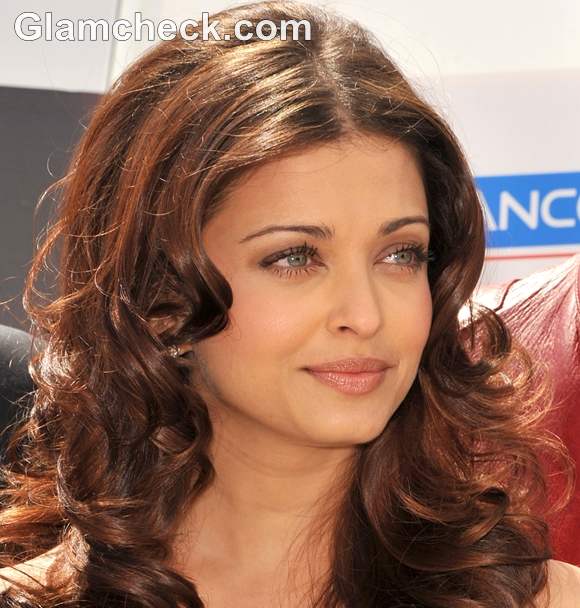 6. Use the blush on the apples of your cheek.
7. Finish with a coat of the sparkling nude gloss.
Step out and revel in the admiring glances that come your way – no one has to know you have applied makeup!
Shutterstock