Bollywood Actress Dia Mirza looked charming at the IIFA World Premiere Green Carpet during the 13th IIFA Awards 2012 in Singapore on June 7.
Her look
Bohemian
What she is wearing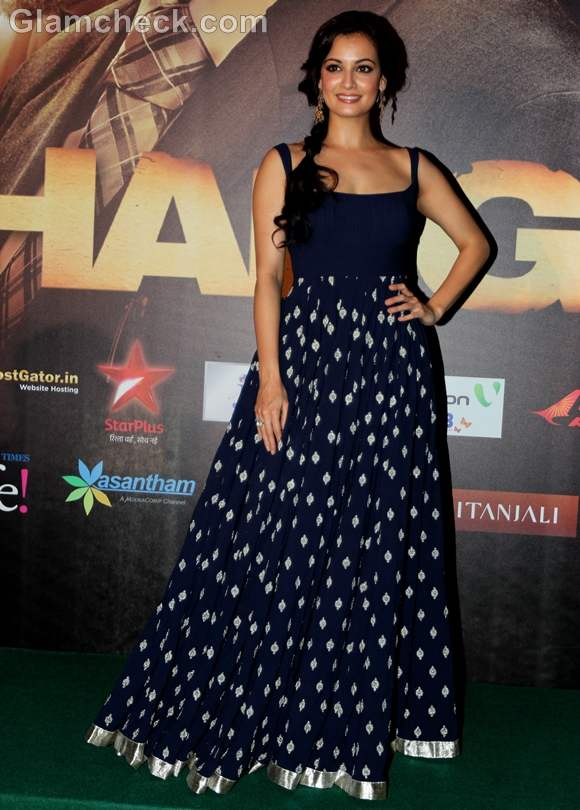 Dia Mirza donned a sleeveless, navy blue maxi dress with a full, printed skirt featuring a silver pattern plus a band of silver at the hem. She styled her hair in a side braid and finished off her look with dangle earrings and dark eye makeup.
Get the Look
Summer is a great season for a maxi dress The flowy skirt is reminiscent of a summer breeze and the carefree spirit of the season.
You don't have to miss out on this look if you don't have a similar-looking maxi dress or do not want to add a maxi dress to your wardrobe. Wear a maxi skirt instead and pair it with a matching spaghetti top. Get a tailor to stitch on the silver or gold band (gota) on the hemline for that Indie touch. No one will be able to tell the difference between your outfit and the real thing.
How & Where to sport the look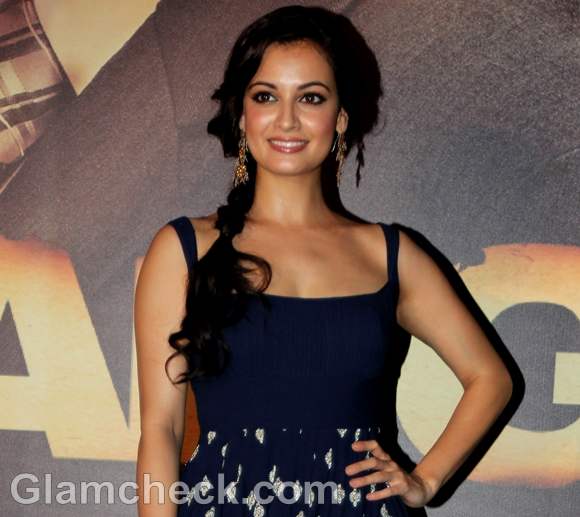 Dia Mirza
Depending on how you style it, you can sport a maxi for casual daytime wear as well as for more formal events post sunset. For a day out shopping or brunch with friends, wear flat strappy shoes and a wide-brimmed hat that matches your maxi. For evening wear, try a statement jewellery piece, strappy high heels, and go with more dramatic makeup.
Image: Indian Photo Agency