While promoting her latest film Raaz 3 in New Delhi recently, Bollywood actress Bipasha Basu donned a traditional outfit with makeup to match. Her makeup was simple and almost homely, but yet had a touch of drama.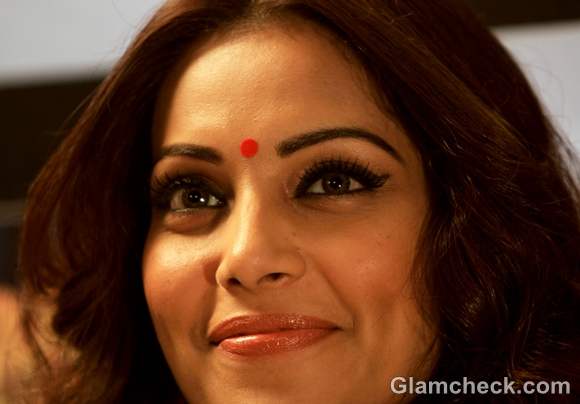 Creating this look is indeed as easy as it appears. Here's how you do it.
Cleanse, tone and moisturize your face and neck.
Apply a foundation that suits your skin type.
If you have thick eyelashes, apply black volumizing mascara. If your eye lashes are short or scarce, apply false eye lashes first and then apply the mascara.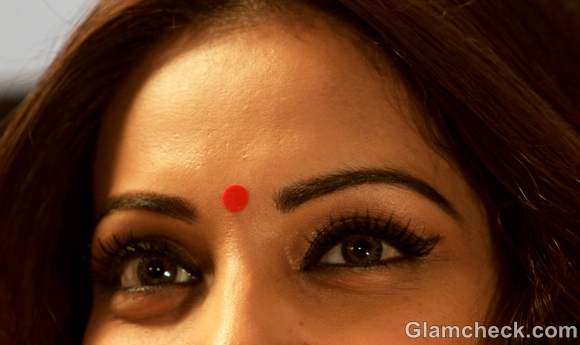 Next, apply black eye liner thickly on the upper eye lid. Follow up with normal application on the lower lid.
Outline your lips with a nude lip liner that is a shade darker than the color of your lips.
Finish off by dusting your cheeks with just a little pink blush.
The last step is to dot on a simple red or coral bindi. You can also go with other shapes to match your outfit, perhaps something with glitter or sequins if your outfit is more formal.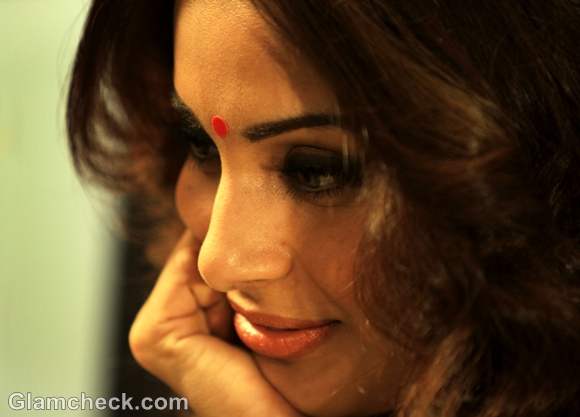 Reserve this makeup for when you wear a salwar kameez, sari, ghagra choli or any other traditional Indian attire. While you can try wearing it with western outfits too, you'll find that it looks a little off.
Image: Indian Photo Agency