It goes without saying that Diwali – The Festival of Lights, should live up to its name in the way in which you celebrate it. Therefore, decorations should be a prominent part of your celebrations. We have some easy and interesting ideas for you to decorate your house during this occasion.
DIY Entrance Decoration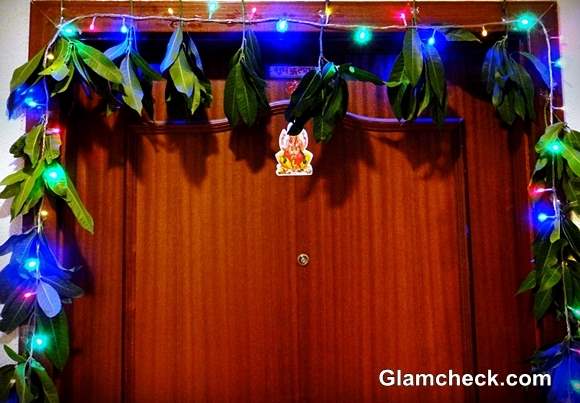 Diwali Decoration Ideas
One of the easiest ways to decorate the entrance of your house is to do it up with mango leaves and lights. All you need to do is hang a garland of mango leaves on your door frame, over this arrange a line of electric bulbs. The two will merge together to give off the most amazing effect.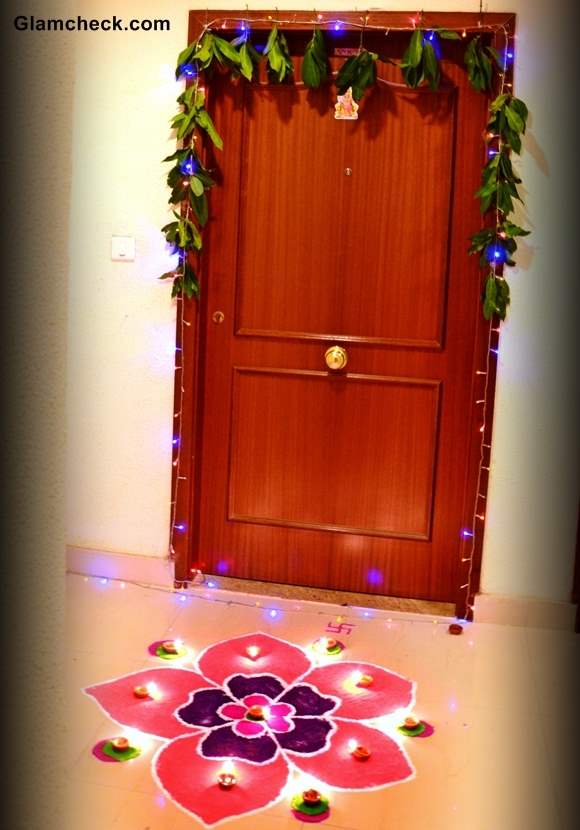 Diwali Decoration Ideas – Home Entrance
Diwali Home Decor Ideas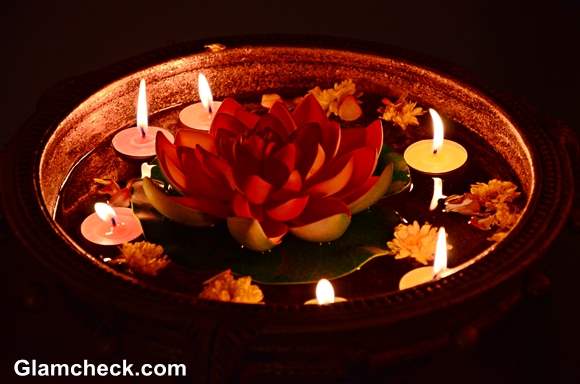 Diwali Home Decor Ideas
You can add an aura of elegance in your house during Diwali with floating candles. Fill candle bowls, or even heat proof bowls, with water. Next, add a few flowers or rose petals in them. Top off with floating candles – and you have a prettily lit corner. You can place the bowl on rangolis to make the effect look more beautiful.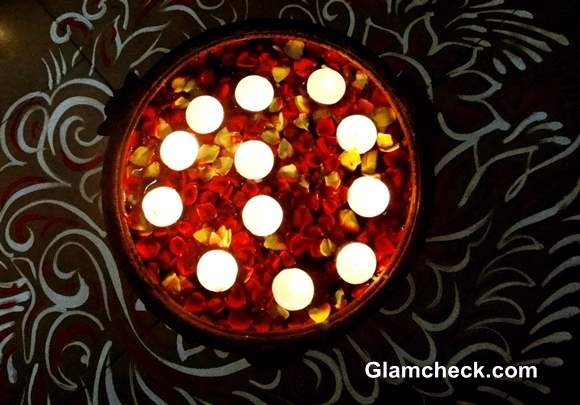 Diwali Home Decor Ideas Floating Diyas
Diyas Decoration Ideas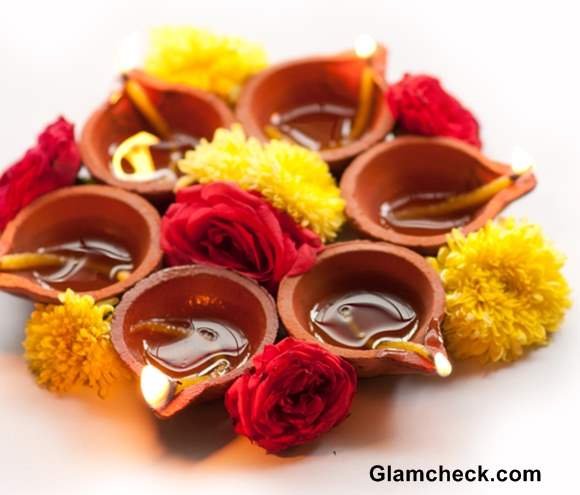 Diwali Diyas Decoration Ideas
A lot can be done with diya decoration in terms of their placement. You can make an interesting design with their strategic placement alone, like the ones shown in the photos here.

Diwali Diya Decoration Ideas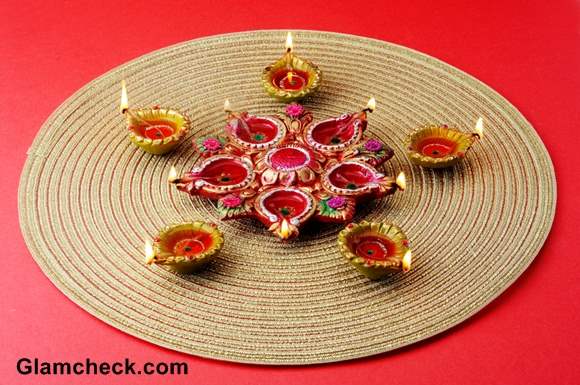 Diwali Diya Decoration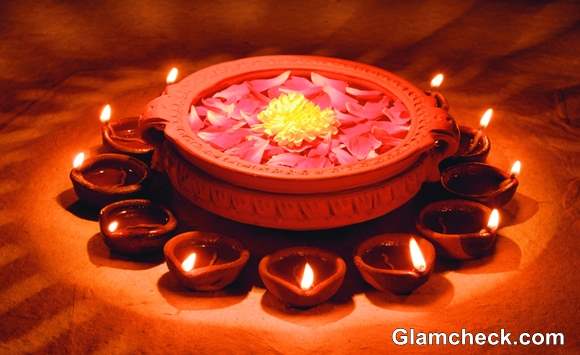 Diya Decoration ideas for Diwali
Diwali Puja Decoration Ideas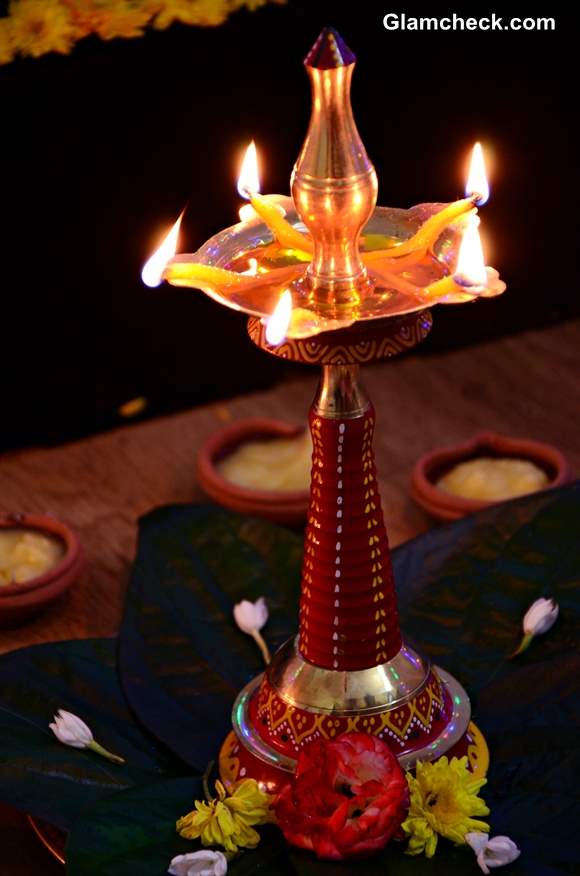 Diwali Puja Decoration Ideas
The puja area can be decorated with panchapradip or with nicely arranged candles and flowers – these ensure that the main elements of puja, namely diya and flowers, are present though in decorative form.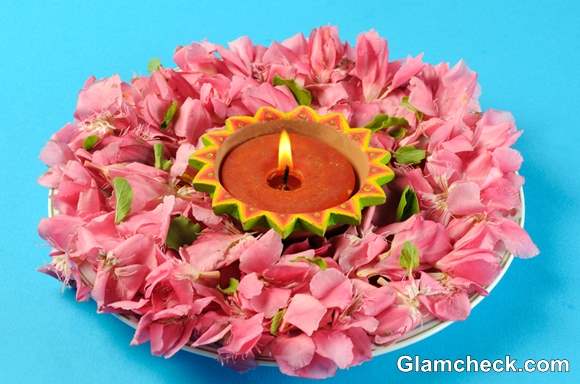 Diwali Puja Decoration Ideas and tips
We hope you enjoy decorating your house with these pretty yet simple ideas, and wish you a very Happy Diwali! 
Image: Shutterstock, Glamcheck