Some Bollywood celebs had their own ways of participating in the last day of the Ganesh Chaturthi visarjan. Actress and former Miss World Yukta Mookhey, for example, chose to join in the celebrations by distributing food and burgers to devotees who were taking clay idols of Hindu elephant-headed god Ganesh to the Arabian Sea for immersion in Mumbai, India on September 18, 2013. Check out her festive attire.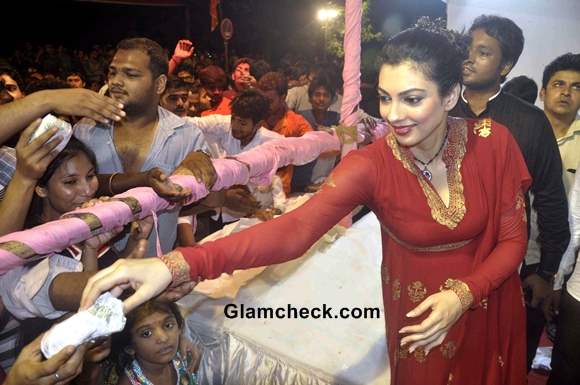 Yukta Mookhey in Red Anarkali on Final Day of Ganesh Chaturthi 2013
Her Outfit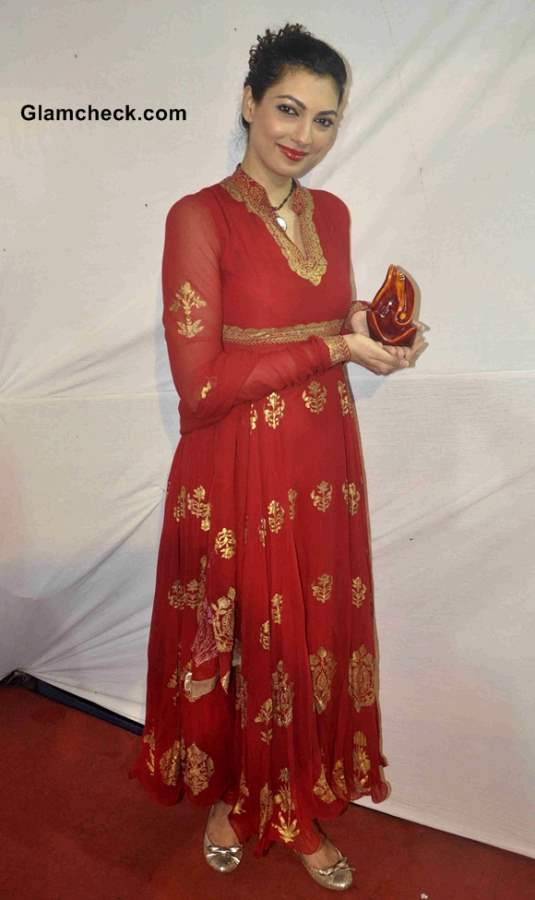 Yukta Mookhey in Red Anarkali on Final Day of Ganesh Chaturthi 2013
Yukta was resplendent in a red anarkali outfit. It was emblazoned with ethnic gold patterns from the waist down and also on the sheer sleeves. The bust itself was bare of embellishments but the neckline again boasted an understated print in gold.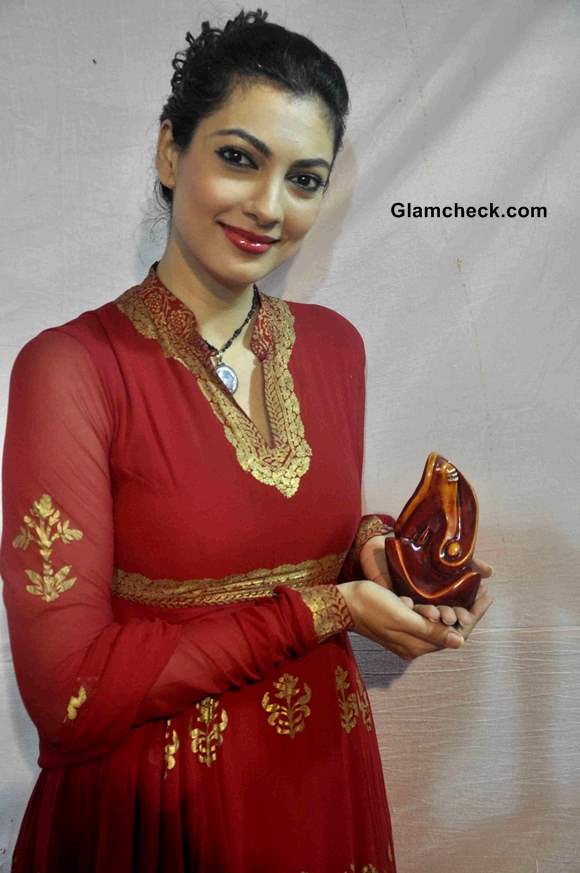 Yukta Mookhey 2013 pics
She looks so fab in an anarkali. It sits well on her frame and really the skirt looks so much better on taller women like her. The traditional outfit was the right choice for the occasion on many fronts – because the red is festive, anarkalis are quite in, and most importantly, because it looks great on her.
How she Styled it
Apart from flat gold bellies, Yukta didn't accessorize at all. She wore a pendant around her neck with a photo of Meher Baba on it, but that hardly counts since it's more of a religious thing.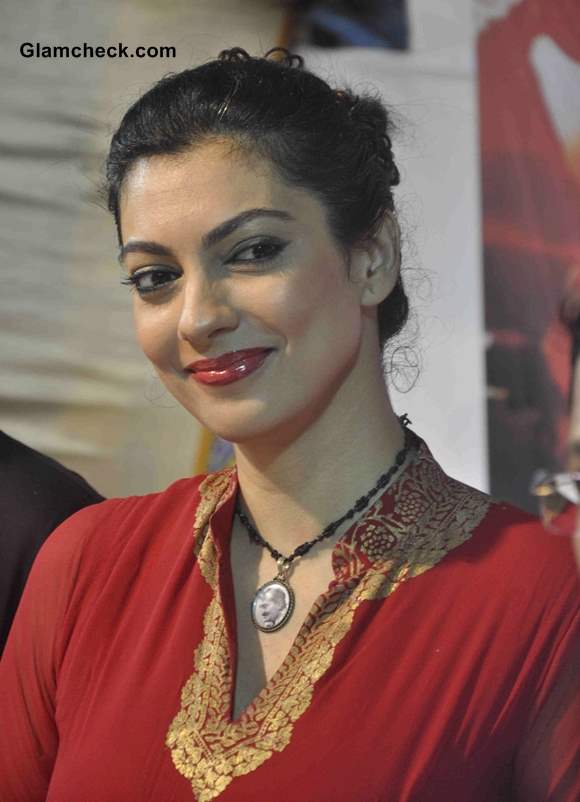 Yukta Mookhey in Red Anarkali Ganesh Chaturthi 2013
She did, however, find a shade of glossy lippie that was the same color as her outfit, so that became the point of focus of her makeup. Delicately lined peepers and a simple updo completed her look.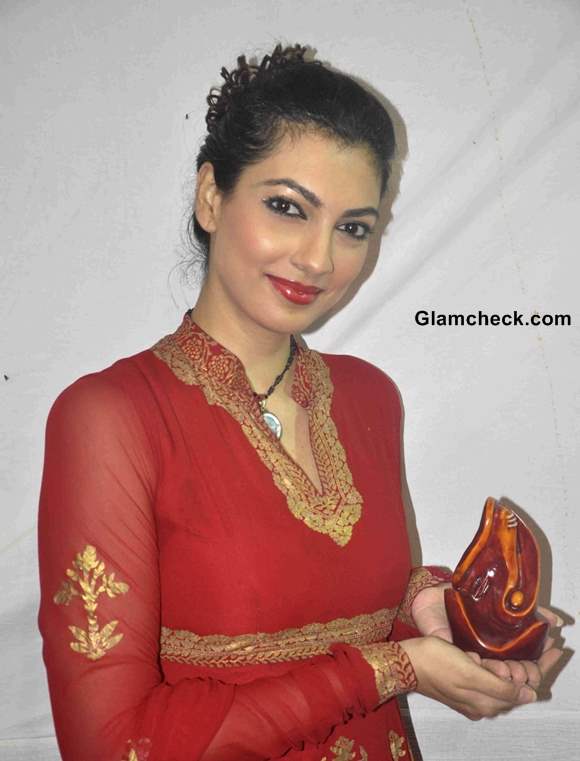 Yukta Mookhey Ganesh Chaturthi 2013
Yukta is currently undergoing a difficult divorce and the religious event hopefully provided her with some respite from her troubles. She filed for divorce from her husband Prince Tuli citing unnatural sex and domestic abuse, but they have been advised by Justice Sadhana Jadhav to go in for an out-of-court settlement.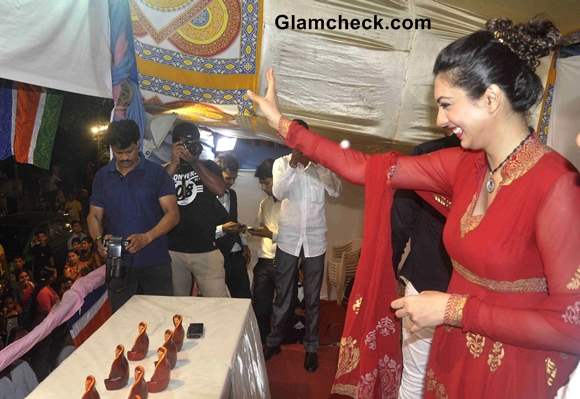 Yukta Mookhey at Ganesh Chaturthi 2013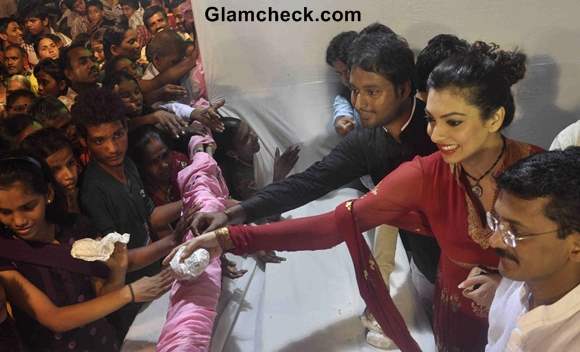 Final Day of Ganesh Chaturthi 2013 Yukta Mookhey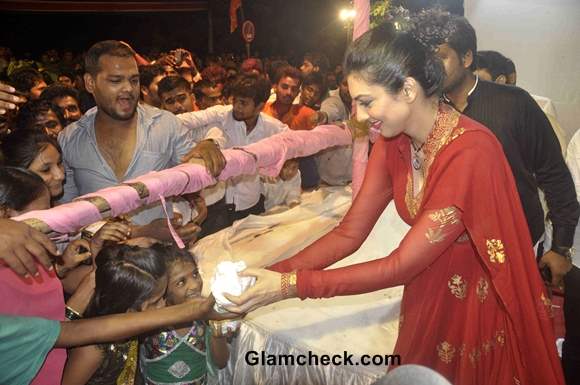 Yukta Mookhey on Final Day of Ganesh Chaturthi 2013
Solaris Images