Actress Sameera Reddy posed graciously for the shutterbugs as she attended the inauguration of Dwarkadas Chandumal Jewellry store in Mumbai.
Style Identity
White Glory
She Wore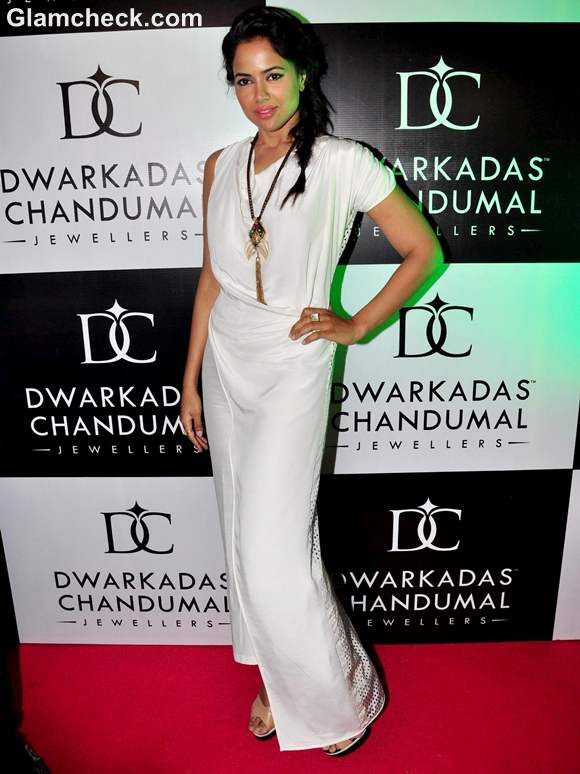 Sameera Reddy at the Inauguration of Dwarkadas Chandumal Jewellery Store in Mumbai
She wore a white draped ensemble that had a perforated back. The white trousers seemed to be attached to the asymmetrical bodice with a slight cowl on the neck. The colour looked good on Sameera. The fashionista always delights us with her fashion forward dressing and on-trend looks.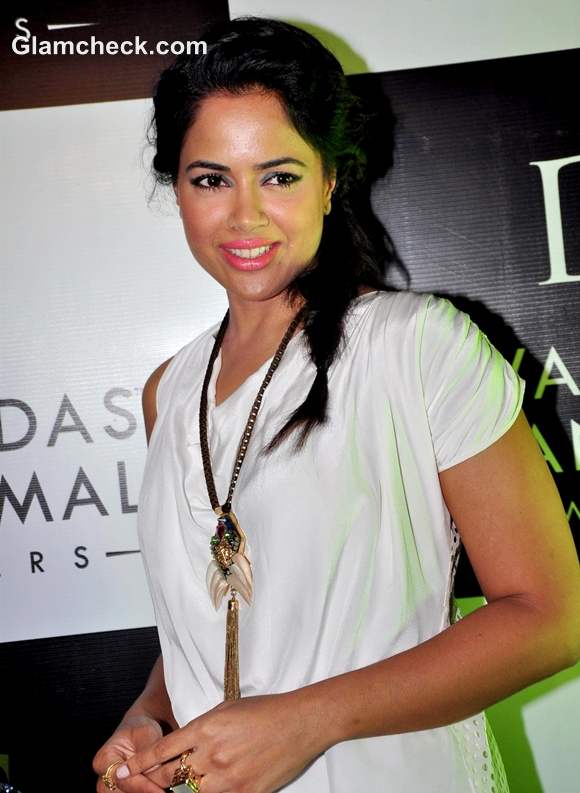 Sameera Reddy style at Dwarkadas Chandumal Jewellery Store
The actress accessorized her look with a statement neckpiece of multi-coloured stones, a gold tassel and tiny white tusks. Beige and white clogged heels completed her look.
Hair & Makeup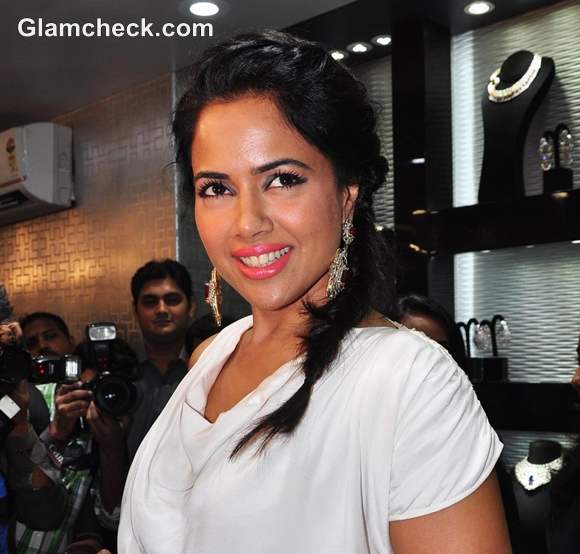 Sameera Reddy hairstyle Dwarkadas Chandumal Jewellery Store Mumbai
Sameera sported a side-braided hairstyle and bright pink lips. Her eyes were rimmed with kohl; a dark hued eye-shadow adorned her lids and peach tinted cheeks complemented her look.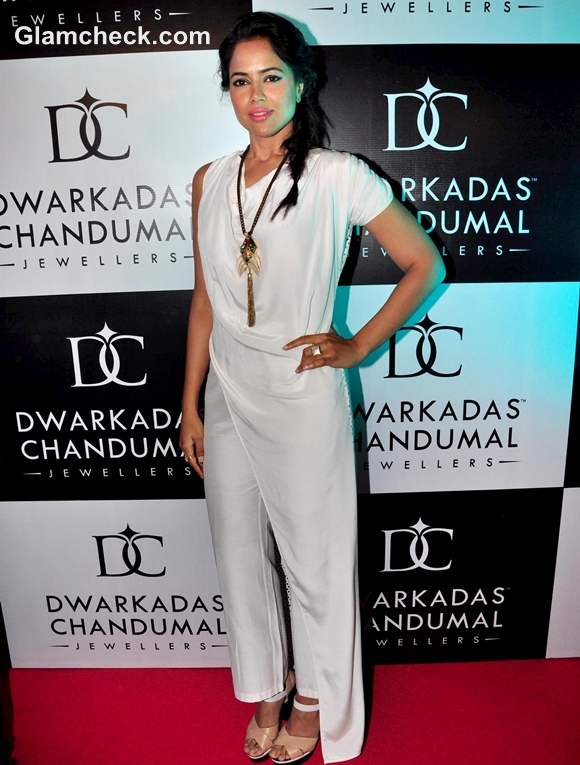 Sameera Reddy Dwarkadas Chandumal Jewellery Store Mumbai
DC Jewellers are one of the leading brands in Jewellery in India with participation in IIJW which was held on August 2012. The launch of this new store added another feather to the growing popularity of the jewellery house.
Get the Look
A draped asymmetrical cowl top can be your pick for the day
Pair it with straight-leg trousers or colored denims
White on white can look a bit overwhelming if you do not wear it well. Hence we suggest you to wear your white top with coloured denims
If you are still thinking of wearing white on white then, you can wear white denims and pair it with a loose asymmetrical blouse
You can also wear a tank top and pair it with a chic white blazer for the night
Remember to accessorize your outfit with statement pieces like Sameera or you might up looking drab
Wear it with side-braided hair, glossy lips and killer heels to add some drama to your ensemble
Tip: Have fun with this look while you are out shopping for the latest collection at your favorite designer store.
Indian Photo Agency