Bollywood actresses Katrina Kaif and Anushka Sharma joined their co-star Shahrukh Khan at the shoot of India's Got Talent grand finale episode to promote their film "Jab Tak Hai Jaan" on November 17.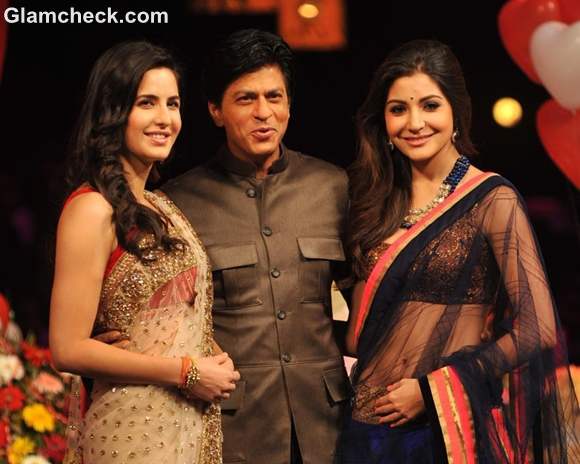 Cast of "Jab Tak Hain Jaan" Promote Film on India's Got Talent
They all wore traditional attire, looking totally glam in the process.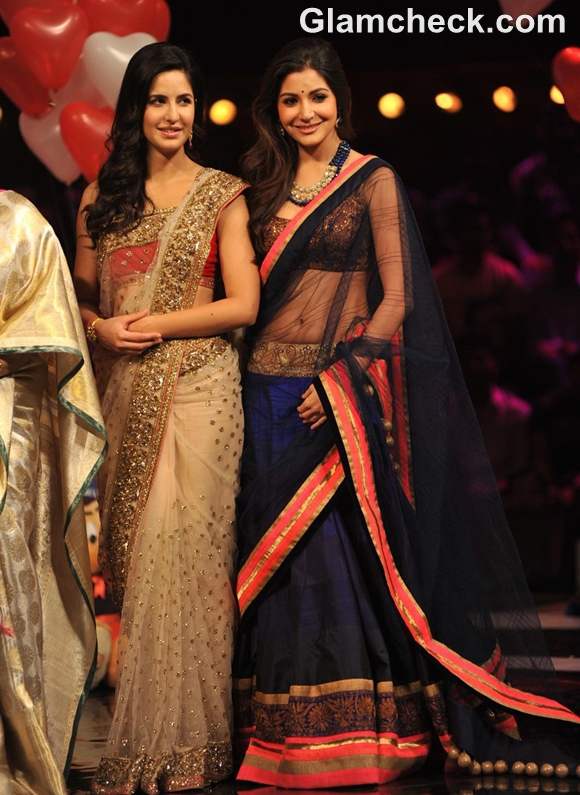 Katrina Kaif & Anushka Sharma at "India's Got Talent"
Anoushka was resplendent in a gorgeous blue sari with a pink and gold border. She wore a statement necklace that seemed a part of her beautifully-embroidered sleeveless blouse. Katrina simply dazzled! Clad in a beige sequinned sari with a zari border, she was the epitome of traditional elegance.
Both divas wore their hair in loose curls swept over their shoulders.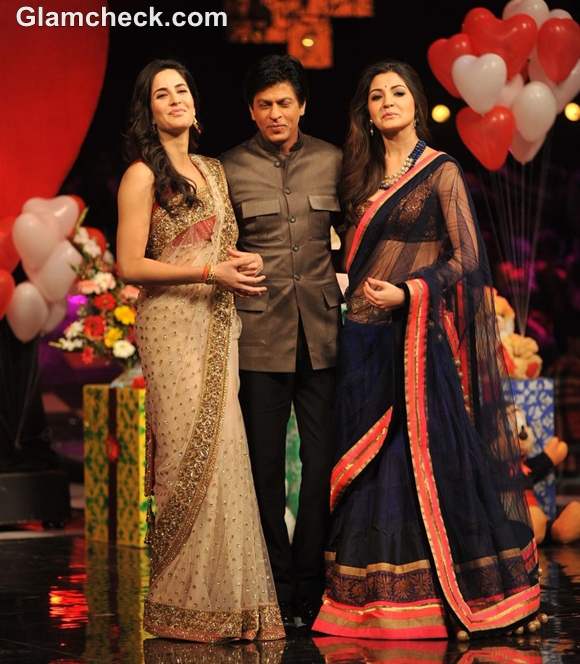 "Jab Tak Hain Jaan" stars at India's Got Talent
The final episode of the reality show is jam-packed with start performances with all the members of the jury joining in to shake a leg at some point. How could they not? There was just too much masti happening! High on energy as it was, we think we can safely say that the trio is the icing on the cake.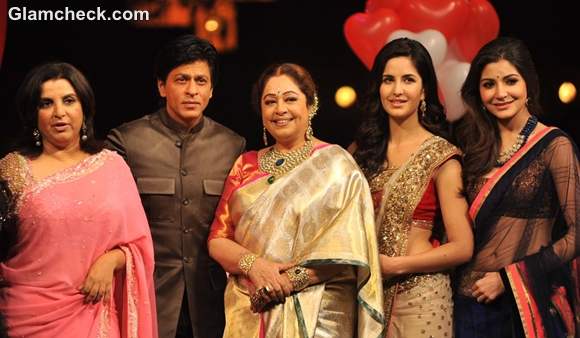 India's Got Talent "Jab tak hai jaan" star cast
Unfortunately, we won't get to watch the much-awaited finale this week as scheduled since the death of Bal Thackeray spurred the show's producer's to postpone the telecast until next Sunday out of respect.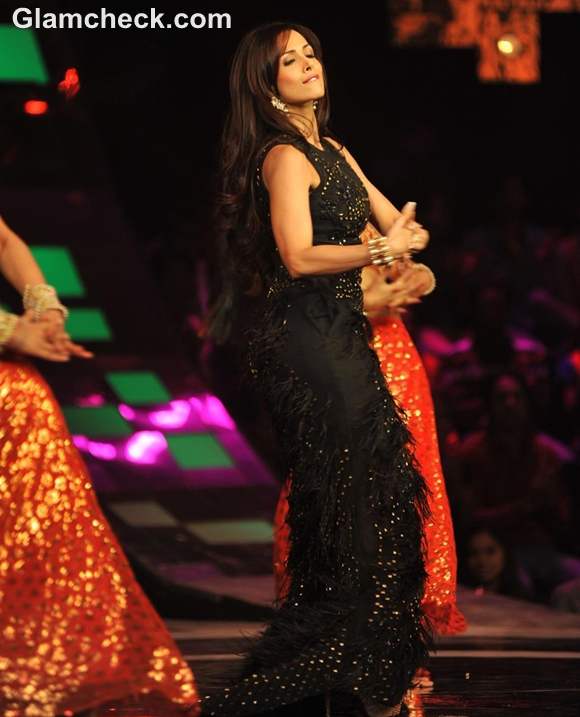 Malaika Arora Khan at India's Got Talent
Even the shooting was cut short, but the star ensemble that got together for it proved that the episode must not be missed at any cost!
IANS