Bollywood actress Sonam Kapoor is definitely one of B-town's most fashion-forward trend-setters. The 27-year-old style icon sported another fab outfit as she arrived at the India Gate in New Delhi on November 17 to urge women to wear helmets on two-wheelers.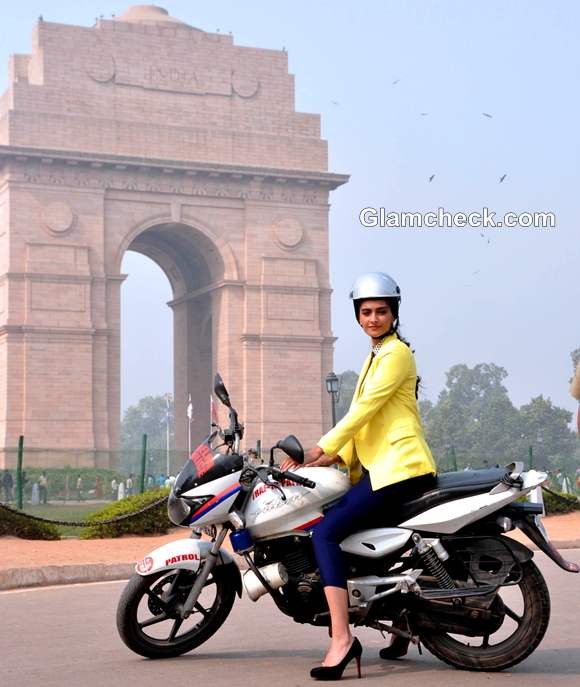 Sonam Kapoor at India Gate 
It's a pretty important message and we're guessing Sonam's outfit choice for the day was put together with that in mind because it exudes a no-nonsense feel without sacrificing on femininity, elegance and style.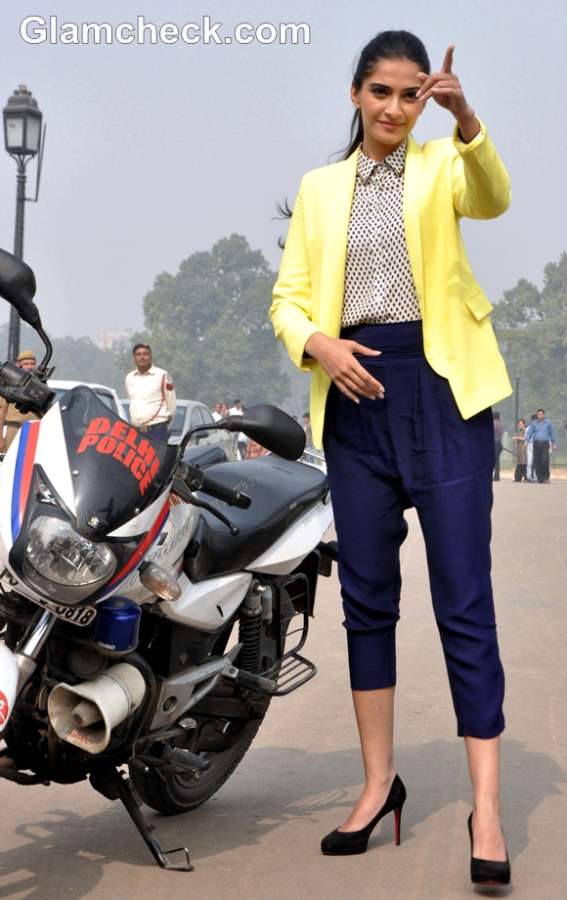 Sonam Kapoor style icon
Sonam wore a pair of cropped blue pants with a white, front-buttoned blouse with blue polka dots tucked into them. Polka dot shirts are usually quite cute but not an expected top choice for harem pants. Yet, it's so simple we wonder why we didn't see how great that pairing would look!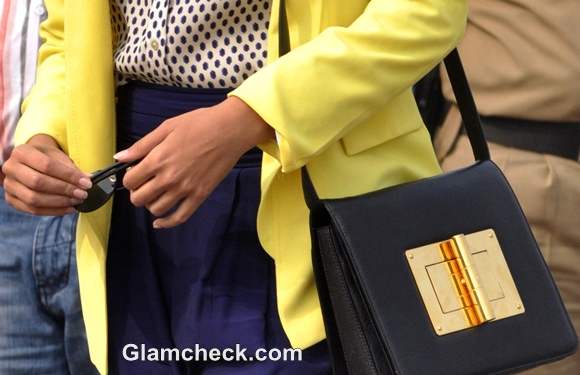 Accessories make or break a look, and in this case, they totally make it! She donned a sun yellow blazer over the outfit for a boost of bright color and elan.
Finally, there are her basic black pumps. Wow! Those heels single-handedly bring all the sex appeal to the ensemble.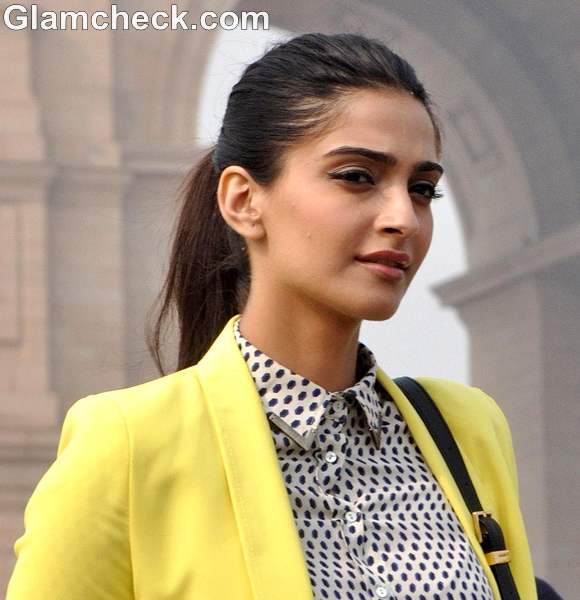 Sonam Kapoor hairstyle
The leggy beauty swept her hair back into a regular ponytail with no product. It had a wind-blown, natural look which gave her a down-to-earth appeal. She completed her look with natural daytime makeup, just to even out the skin tone and hide the flaws, with a bit of mascara to open up the peepers.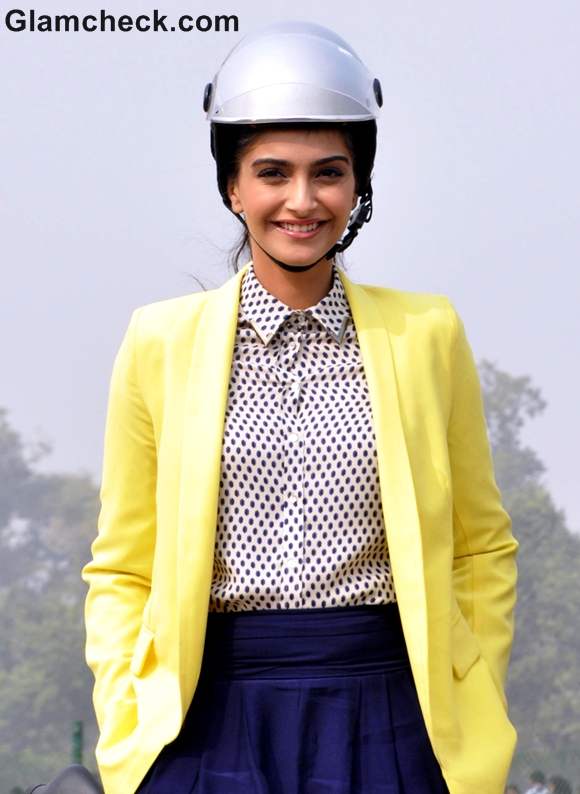 Sonam Kapoor
Her ensemble is simply flawless. It embodies several classic wardrobe elements while borrowing from current trends. Girls, if you're not inspired by Sonam's outfit we don't know what will make you happy!
This uber-classy look is sooooo doable. The best thing about it is that there's a very small chance of not pulling it off precisely because the various elements of the look are time-honoured style checks.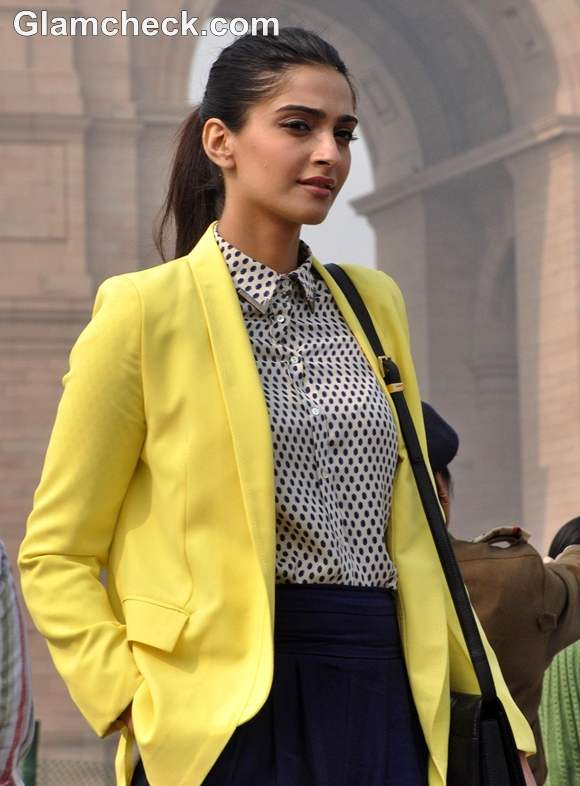 Sonam Kapoor 2012
Now's the time to get a colorful blazer if you don't already own one. It's an investment you won't regret. You'll be able to pair it with shorts, jeans, skirts or dresses for an immediate touch of sophistication. But we're guessing you're more keen on trying it out with Sonam's look first!
Black pumps too should ideally be a wardrobe staple. Nothing like a pair of understated black heels to up the oomph.
You can pick cropped pants of a color depending on the shade of your blazer. You can color block by contrasting or do matching colors for an understated look.
The possibilities for this look are just endless. We'll let you discover them for yourself.
Indian Photo Agency