Long-awaited by fans and B-town personalities alike, Zoya Akhtar's new mystery film "Talaash" has been on everyone's watch-list. A special screening was held for the cast, crew and Bollywood celebs at PVR Cinemas in Phoenix Market City Mall in Kurla, Mumbai on November 30 with rave reviews following it. Don't worry; we won't be revealing any film twists. We're more concerned with the all-round glamour on the red carpet that evening.
Aamir Khan and Rani Mukherji have spent the couple of days prior to the premiere reeling from the hectic job of promoting it. They actually arrived late for the premiere, rumour has it, straight from the airport.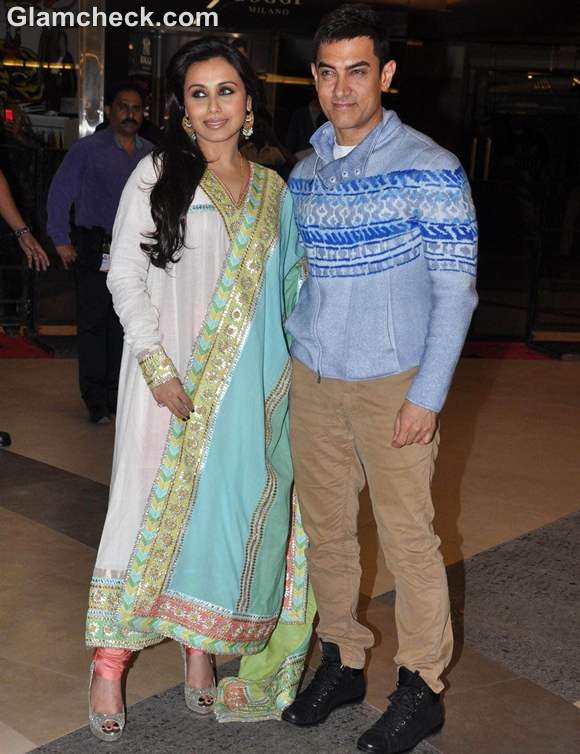 Aamir Khan and Rani Mukherji 2012 Talaash Premiere
They showed signs of slight fatigue, but managed to look well put-together nonetheless. Aamir wore a baby-blue jumper with beige corduroy pants and black lace-up boots while his co-star went traditional in a white salwar kameez edged with yellow and lime-green embroidery.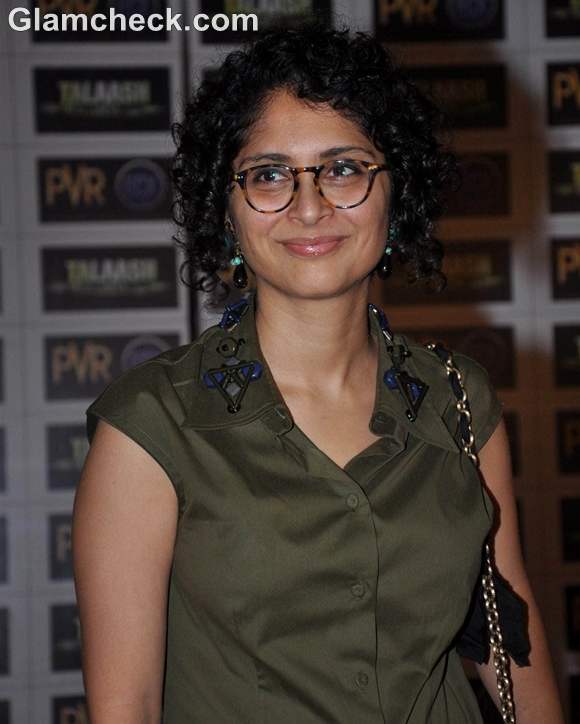 Kiran Rao Talaash Premiere
Director Kiran Rao arrived earlier than hubby Aamir. She sported hot leather leggings with an olive-green blouse which featured a trend hot off the ramp – a statement collar.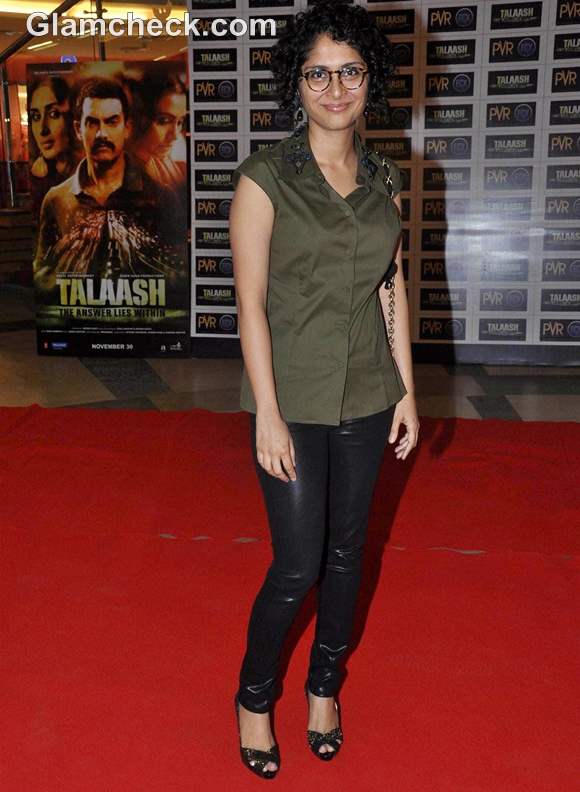 Talaash Premiere Kiran Rao
She accessorized the outfit with sequinned peep-toes, a black purse and dangle earrings.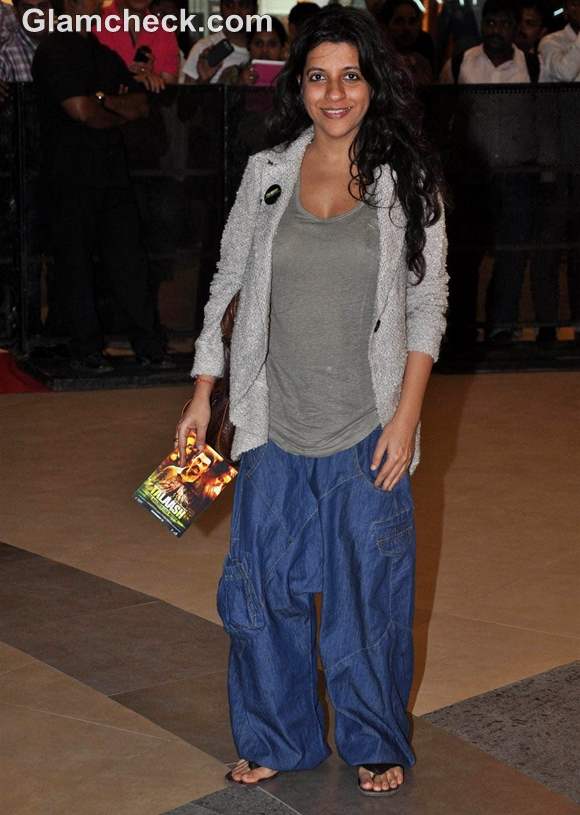 Director Zoya Akhtar Talaash Premiere
Director Zoya Akhtar, who revealed that parts of the story of the film were borrowed from real-life incidents, went with a laid-back look in loose-fitting denim pants, an over-sized grey tee and a cozy grey jacket.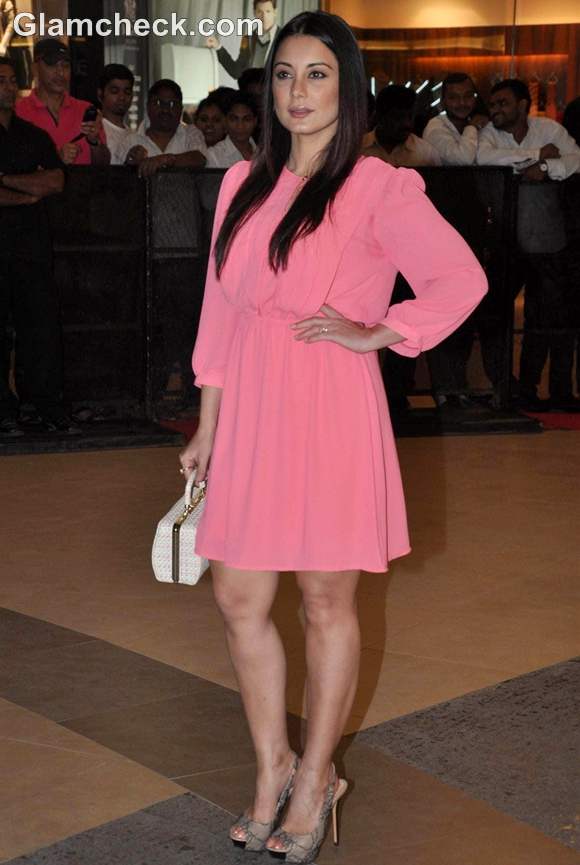 Minissha Lamba was urban chic in a short salmon pink dress which, although pretty, fit her quite oddly. Those sweat stains aren't helping either. We love the rest of her look though right from the sleek, loose hair and glowy makeup to the sassy white purse and snakeskin peep-toes.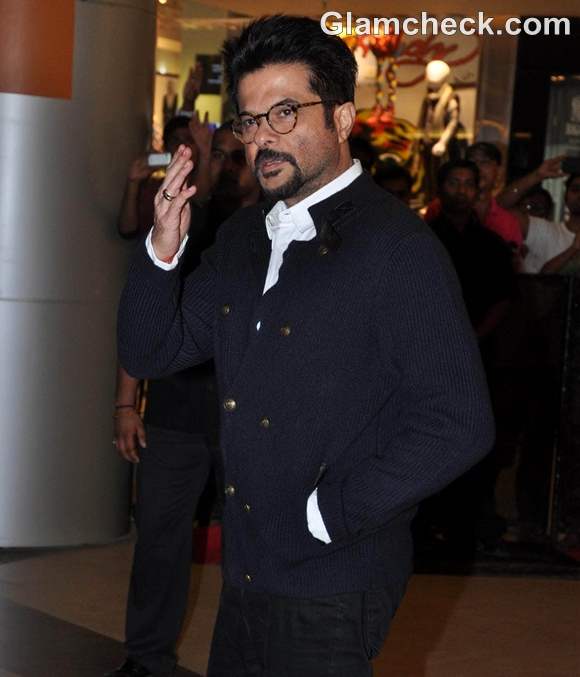 Anil Kapoor, suave as ever, wore dark jeans with a full-sleeved white shirt and a gold-buttoned navy sweater to finish it all off. He must be taking style-tips from fashionista progeny Sonam.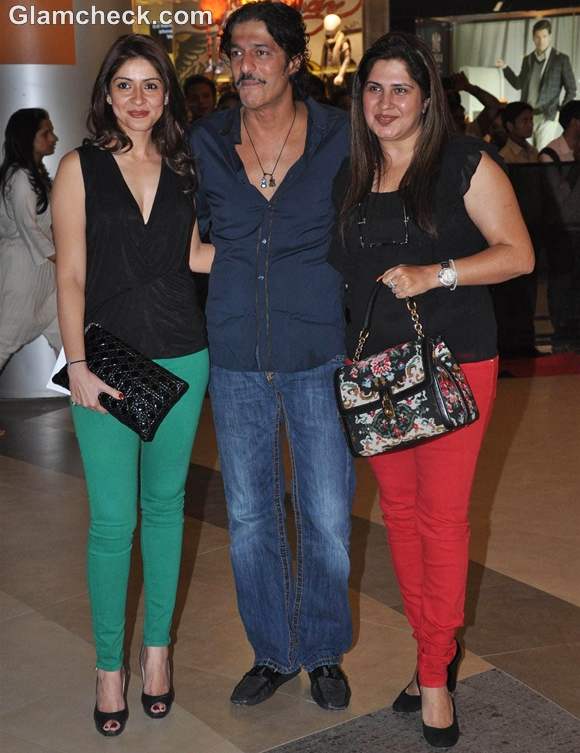 Chunky Pandey was at the premiere accompanied by his wife, Bhavna. He wore a blue, front-buttoned shirt with faded blue jeans and black shoes. It was Bhavna who stole the show in a classy color combination of black and teal. She wore teal leggings paired with a black blouse, black peep-toes and a black clutch purse.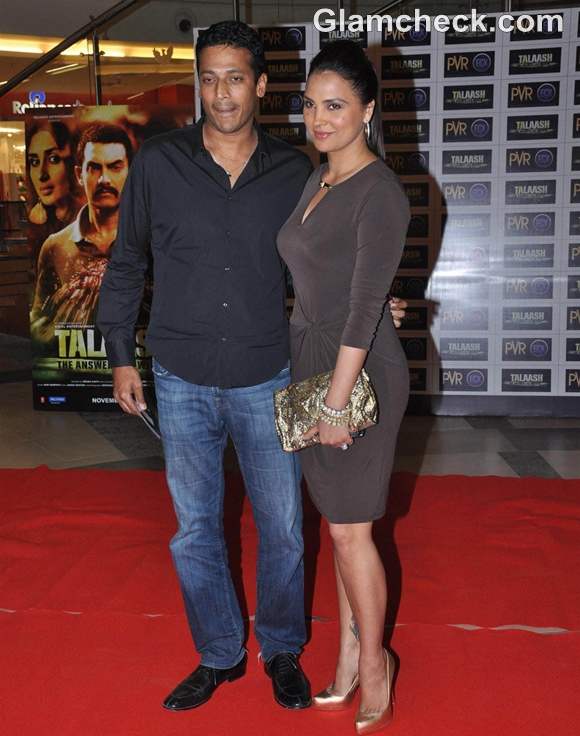 Hot couple Lara Dutta and Mahesh Bhupathi made a lovely pair on the red carpet. The former beauty queen wore a wrap jersey dress which hugged her curves in all the right places.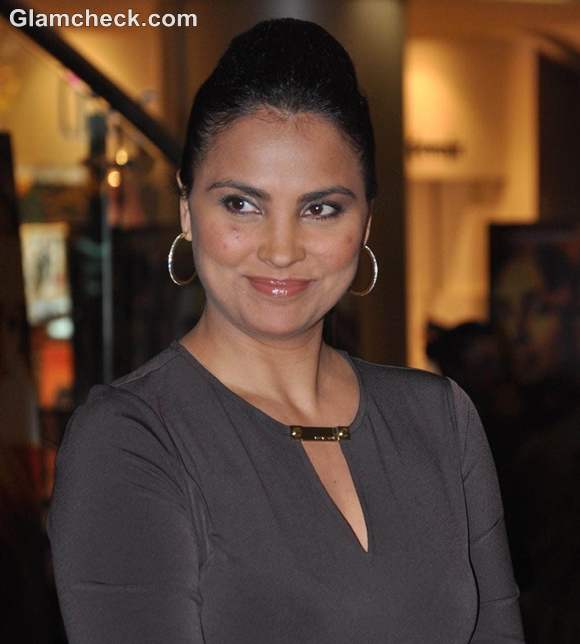 Talaash Premiere Lara Dutta
Gold accessories finished off the look nicely. Hubby opted for the safe black shirt-blue jeans-black shoes combo.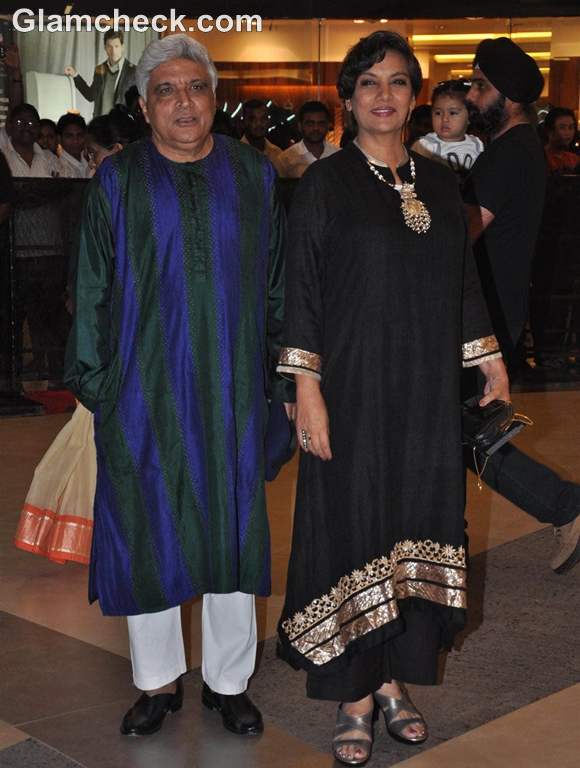 Lyricist Javed Akhtar was there with wife Shabana Azmi, both painting a vivacious picture. Javed wore a colorful kurta while Shabana was stately in black and gold.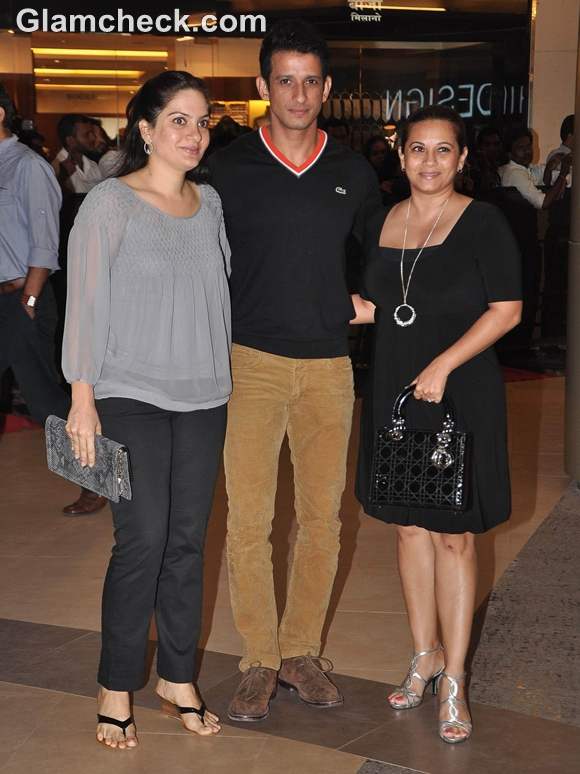 Sharman Joshi went really casual in a black, V-necked tee and beige corduroys that were very similar to Aamir's. His wife Prerna was casually chic in black pants and a flowy grey blouse.
Actress Manasi Joshi opted for the ever-dependable little black dress, teaming it with strappy silver heels and a statement necklace to complete her look.
IANS