The success party of 'Talaash: The Answer Lies Within' took place at J.W. Marriott at Juhu in Mumbai. Kareena Kapoor Khan went the casual way to attend the bash.
Style Identity
Casual Cool
She Wore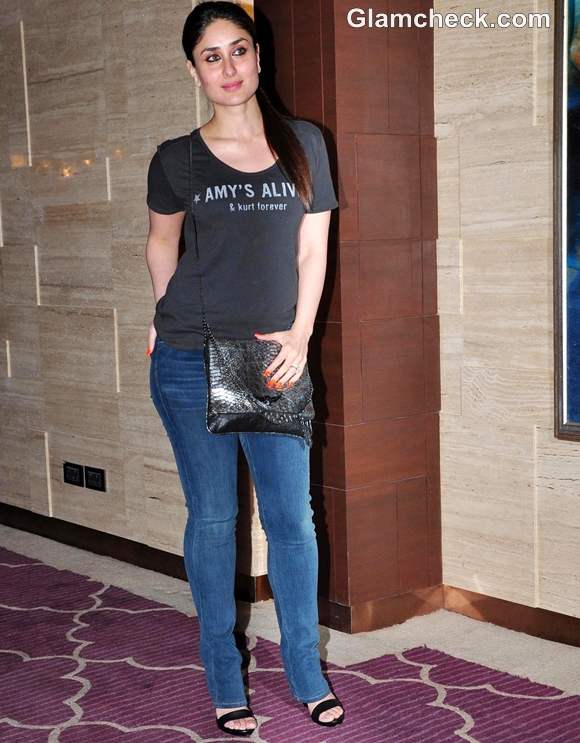 Kareena Kapoor Khan Success Party Of Talaash
A beautiful actress like Kareena can wear the simplest of style and look like a million bucks. The grey tee that Kareena wore at the party had "Amy's Alive & Kurt forever" printed on it. The tee was paired with a pair of blue denims and black heels.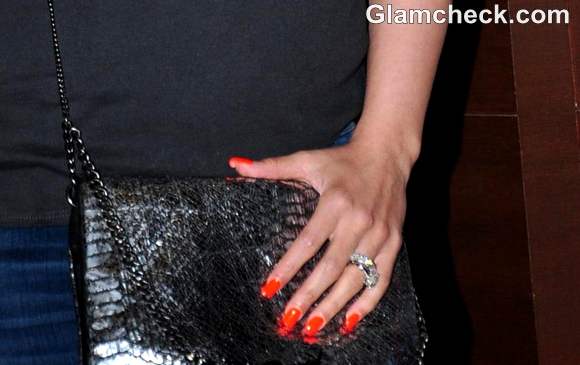 Kareena Kapoor orange nails At The Success Party Of Talaash
She wore bright orange nails that centered all the attention from her look. A black leather chain-strap purse completed her look.
Hair & Makeup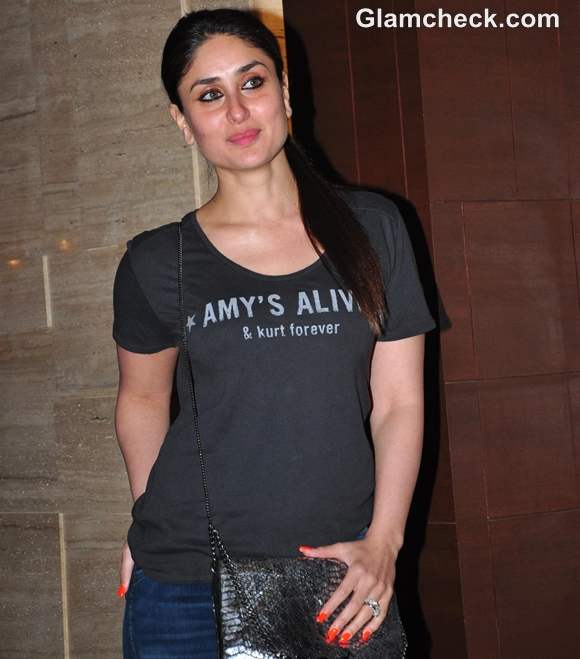 Kareena Kapoor Casual At The Success Party Of Talaash
Kareena Kapoor Khan had a barely-there makeup; she sported a clear face and a pink pout with lovely black-lined eyes and a little eye-shadow in a softer hue of pink. The hair was slicked back and tied in a pony. We love this look for a casual event!
Get the Look
Wear casual and look cool with a tee and denim. You can do so much with casuals this season
Buy a t-shirt with interesting prints. Brands like Inkfruit, ilogo and so on offer quirky prints. Some of them have humor infused desi prints
Pair your outfit with a lovely chain-strap purse and heels
Highlight one feature of your face and put the focus on the brights like Kareena. Sport an orange color on your nails or a green one for that matter. Keep your nails short while applying these bright hues
Wear it to a shopping spree or a party with friends. This look will not disappoint you
Indian Photo Agency