Gorgeous actress Hema Malini celebrates 'Jaya Smriti' every year in memory of her mother, Mrs. Jaya Chakravorthy. This year 'Jaya Smriti' will celebrate 'Stree Shakti' or Women's power along with dance and drama.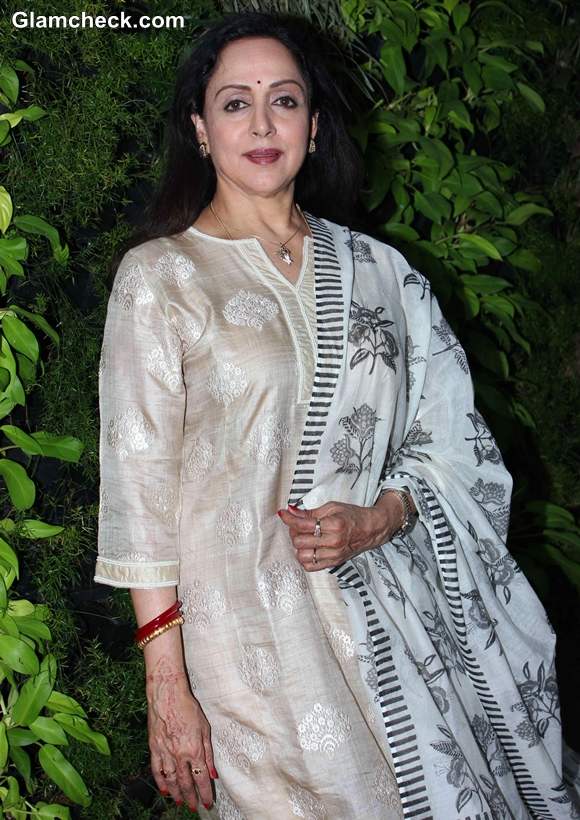 Hema Malini At Stree Shakti Press Meet and Jaya Smriti
The beautiful actress and classical dancer attended the press conference in a printed off-white silk salwar kameez. She looked effortlessly beautiful at the conference. A pair of gold stud ear-rings, a pendant and bangle accessorised her look. A glossy lip colour, kohl-rimmed eyes and a tiny bindi completed her look.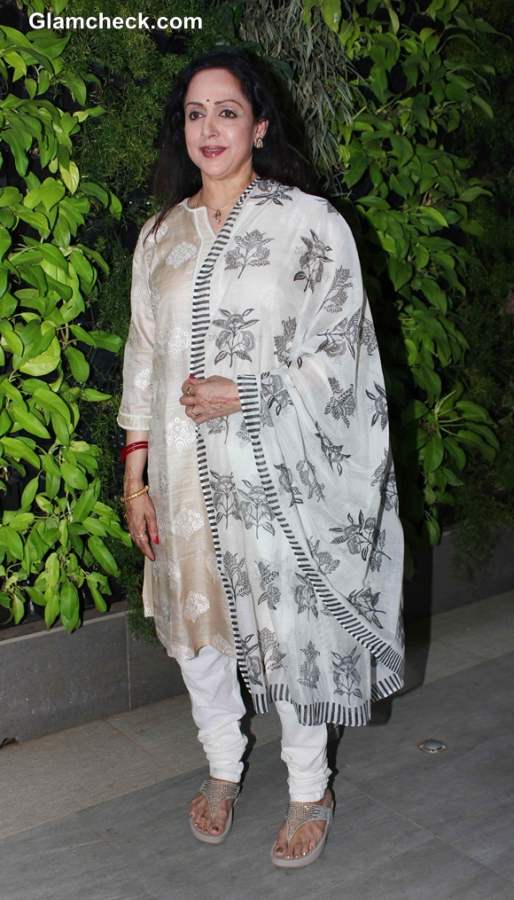 Hema Malini in Indian attire At Stree Shakti Press Meet and Jaya Smriti
Hema ji openly admitted being inspired by yesteryear actress Vyjayanthimala saying, "My all-time favourite is one and only Vyjayanthimala. I really admire her and have always tried to follow her footsteps. She is over 70, but is still perfect and dances so well. She is a great inspiration for me."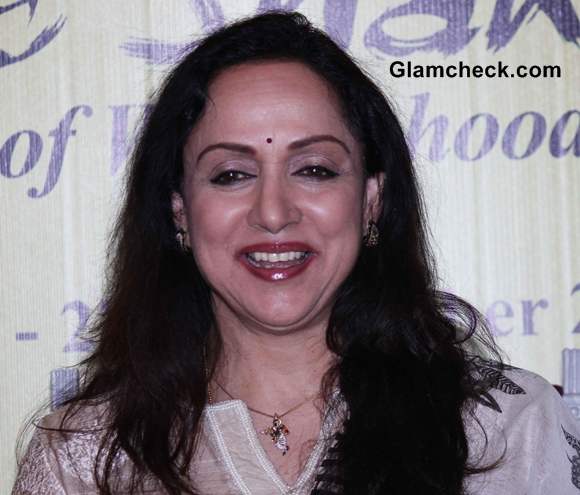 Hema Malini
She also rued that people acknowledge Bollywood dancing as dance; she is grieved to see that people have forgotten classical dances. She adds that, "Cultural dance has not faded."
She even encouraged women to dance after marriage, as she thinks that times have changed. She admits that her son-in-law encourages Esha to dance and sends her to practice with Hema ji.
The Jaya Smriti was stalled abruptly following the death of veteran film maker Yash Chopra. It will again commence on 26th and 27th of December, 2012, where Hema Malini will be performing on stage.
Indian Photo Agency