The music of the upcoming film "Special Chabbis" (Special 26) was launched at Regal Cinema in Mumbai, India on January 16 and attended by the cast of the film.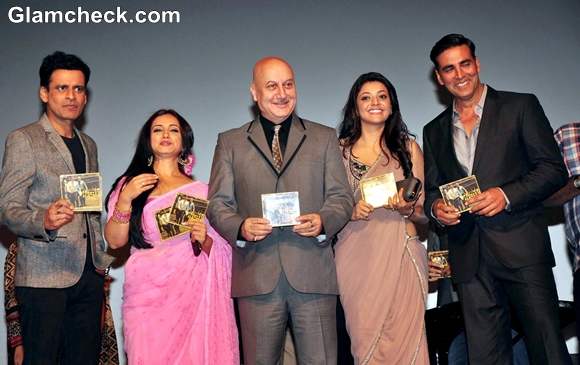 Special Chabbis Music Release
Anupam Kher and Akshay Kumar went classy in suits, the former in a light grey one and the latter in a charcoal grey affair. Akshay was a little more casual, choosing to ditch his tie and leave a couple of buttons undone. We're not complaining!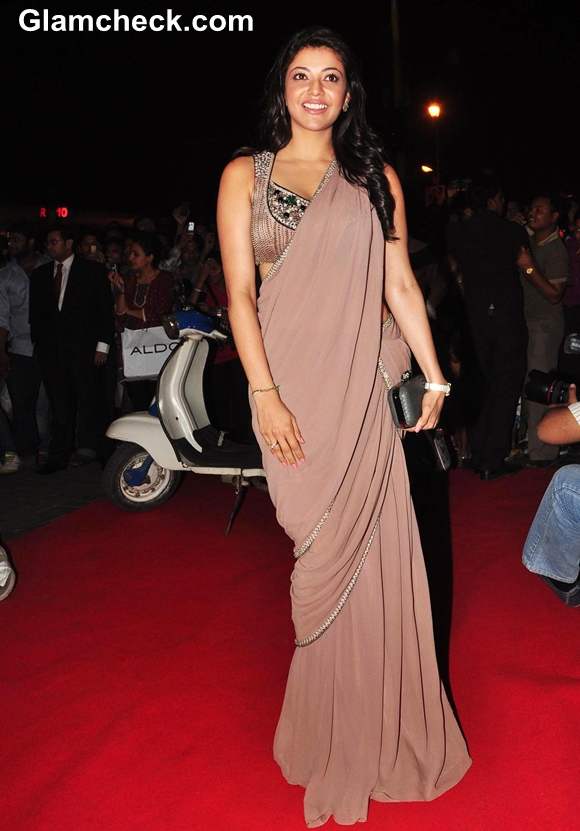 Kajal Aggarwa Special Chabbis Music Release
Female lead Kajal Aggarwal looked splendid and on trend in a nude sari with an embellished sleeveless blouse.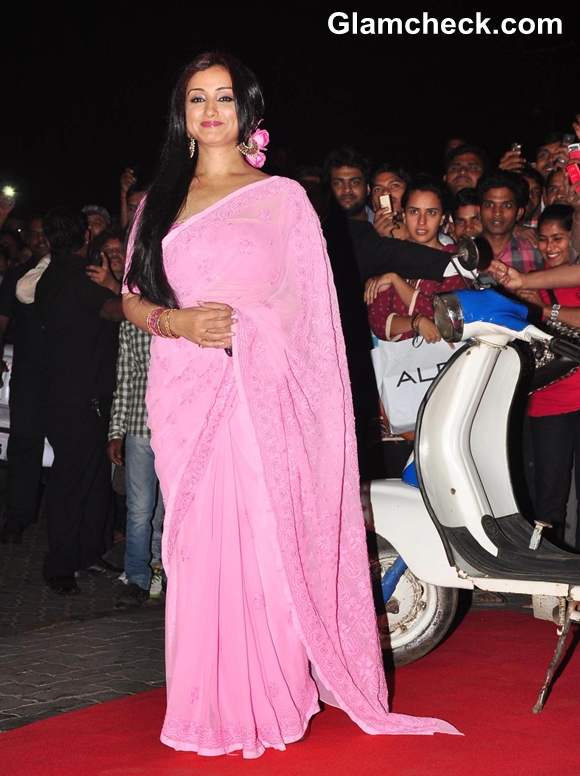 Divya Dutta Special Chabbis Music Release
It was up to the other female presence in the movie, Divya Dutt, to bring the pop of colour to this red carpet event. She looked young and cheerful in a pink sari, large baalis, and a floral hair accessory.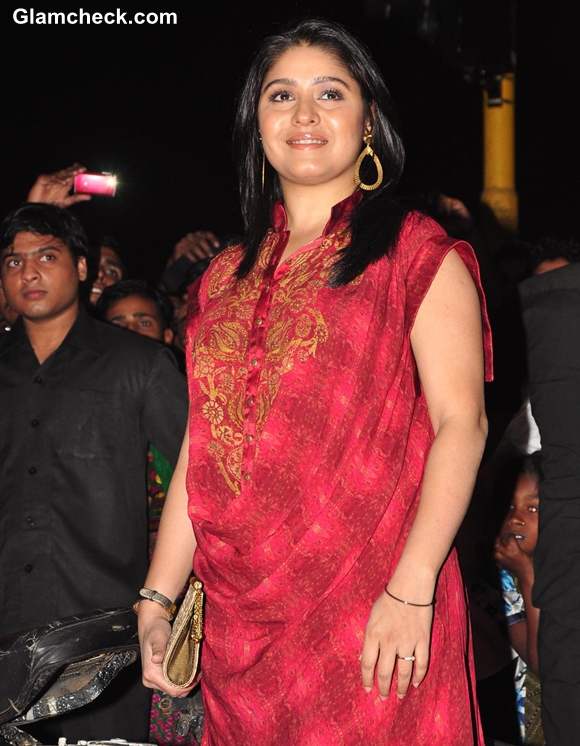 Singer Sunidhi Chauhan who lends her vocals to the soundtrack also contributed on the colour front by donning a red salwar kameez.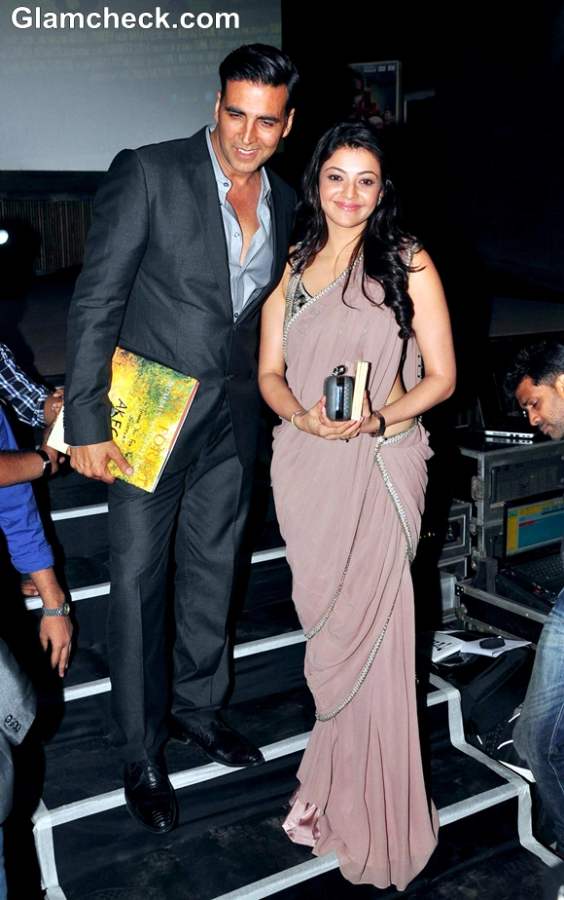 Akshay Kumar Special Chabbis Music Release
Akshay entertained the crowd by rendering his own version of 'Mujme tu' which he rehearsed for and recorded but which hasn't been used in the film. He did get all romantic while singing it, dedicating it to his real-life wife Twinkle Khanna on the occasion of their anniversary the next day.
Anupam got a little nostalgic, spurred by the venue of the launch. He reminisced about how all the biggest Bollywood movies would premiere at Regal back in the '80s and how cool it was that Special Chabbis was having its music launch there.
The film premieres February 8 and is a must-watch for any Akshay Kumar fan who wants to see him in a totally new avatar.
Indian Photo Agency