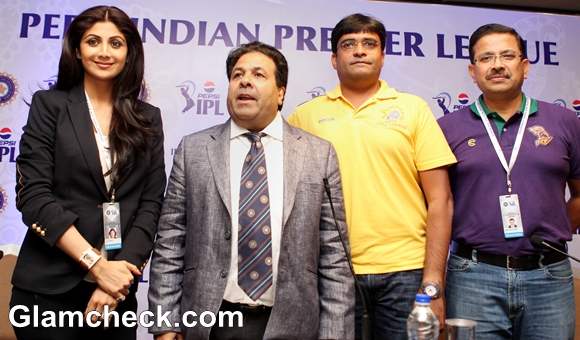 Shilpa Shetty At IPL 2013 Player Auction In Chennai
Bollywood actresses turned entrepreneurs Shilpa Shetty and Preity Zinta appeared in Chennai for the 2013 IPL player auction. IPL Chairman Rajiv Shukla, Rajasthan Royal's owner Shilpa Shetty, Chennai Super Kings owner Gurunath Meiyappan and KKR's Venkatesh Mysore were present at the press conference in Chennai.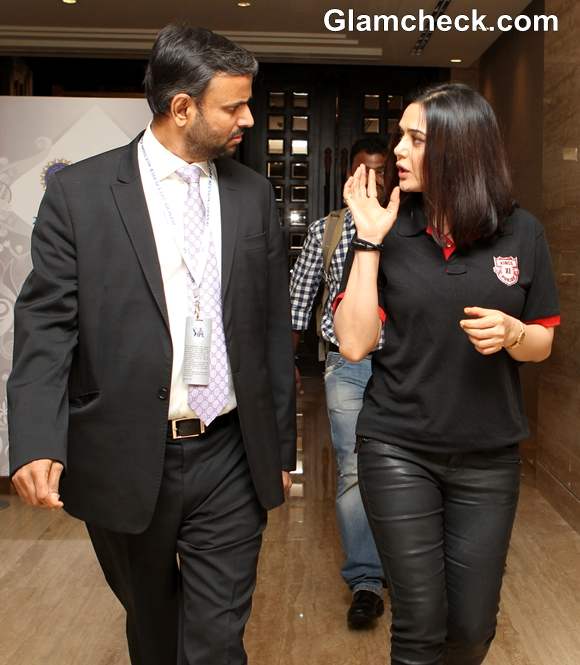 Preity Zinta At IPL 2013 Player Auction In Chennai
Preity Zinta looked sporty in a black polo collar tee with a Kings XI Punjab emblem and shiny black skinny trousers.
Shilpa Shetty was more of a corporate lady when it came to fashion. A black blazer with patched elbows, a white tee and denims formed her fashion mantra for the auctions.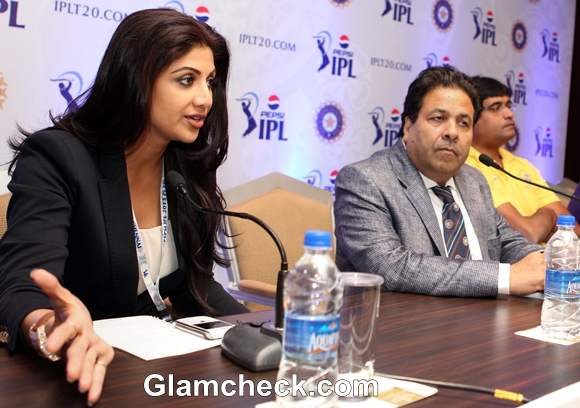 Shilpa Shetty At IPL 2013 Player Auction In Chennai
Christopher Morris was auctioned as the most expensive South African player with $625,000 at the IPL and was bought by Chennai Super Kings. Johan Botha, another South African was the second highest SA earner with $450.000 at the auction and was bought by Delhi Daredevils.
Morris said on his auction, "I never thought I would see so much money, and I have got no clue what I'm going to spend it on."
Glen Maxwell, Australian all-rounder was the costliest and highest paid cricketer in the IPL Auctions by fetching $1,000,000, which amounts to Rs. 5.31 crores. The second highest earner was Ajantha Mendis with $725,000 for the Pune Warriors India.
The new team, Sun Risers Hyderabad added 6 new players to their teamn with the highest paid star being Thisera Perreira for $675,000. The mentor of Sun Risers Hyderabad, VVS Laxman was seen chatting with Mumbai Indian's owner Nita Ambani.
IANS