Talking about face products and their various campaigns to woo the consumers, Neutrogena has won a new feat with its digital campaign.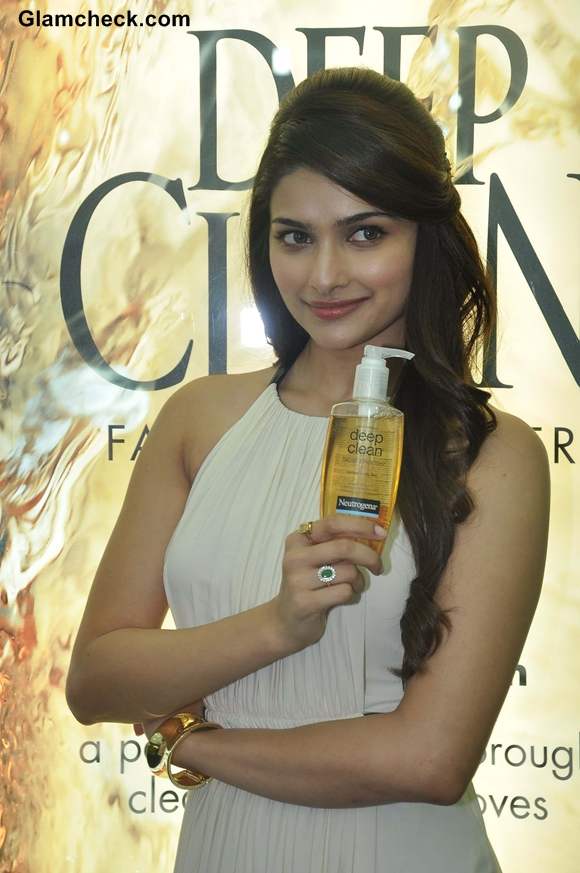 Brand ambassador Prachi Desai was present to launch the digital promotion of its products at Phoenix Mills in Mumbai.
Style Identity
Glamour Personified
She Wore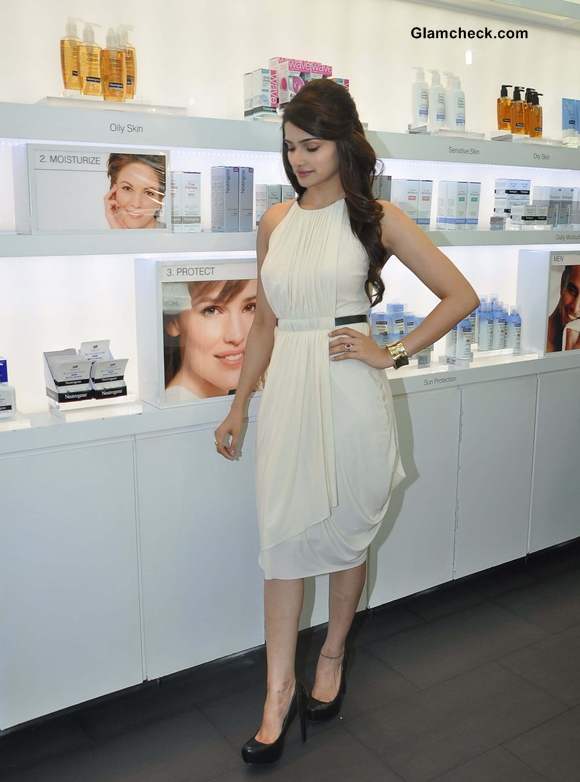 Prachi Desai At The Neutrogena Digital campaign In Mumbai
The actress was seen wearing a draped dress by Rag and Bone with a halter neck, peg and gathers. The dress was paired with a gold cuff and black pumps. This lady makes some wonderful style statements and we are always prepared to meticulously scrutinise her looks for you.
The below the knee dress looked demure on the actress, the gathers on her neckline streamlined towards her knees. A metal belt was cinched at her waist and fastened by a bunch of fabric designed to accumulate on the waist.
The ensemble flaunted her curves and with the addition of the gold cuff, the look was transformed into a stylish do.
Hair & Makeup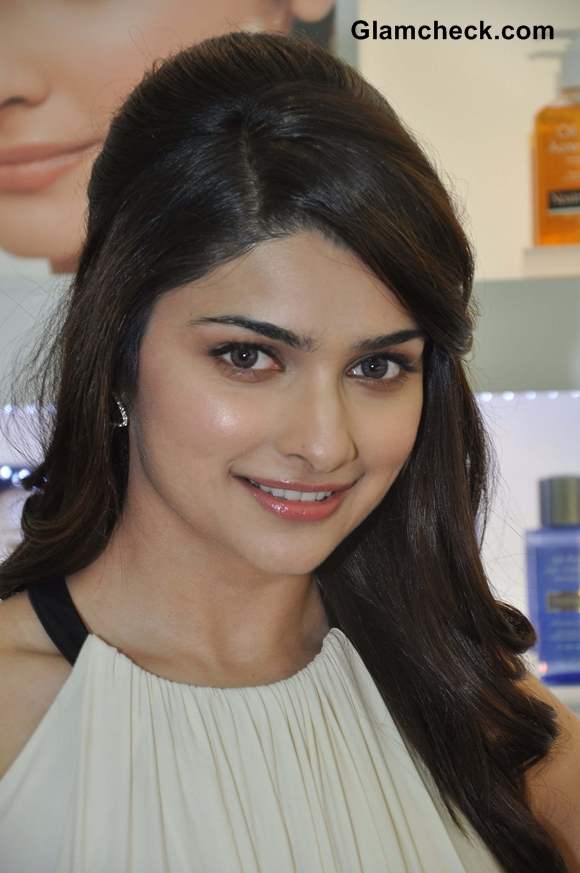 Prachi Desai 2013
Prachi sported soft pin curls on her hair and formed romantic waves that fell on her shoulders. Her flawless skin and soft pink lips were not only glamorous but also dazzling. She exuded a fine balance of confidence and chic-ness in her look.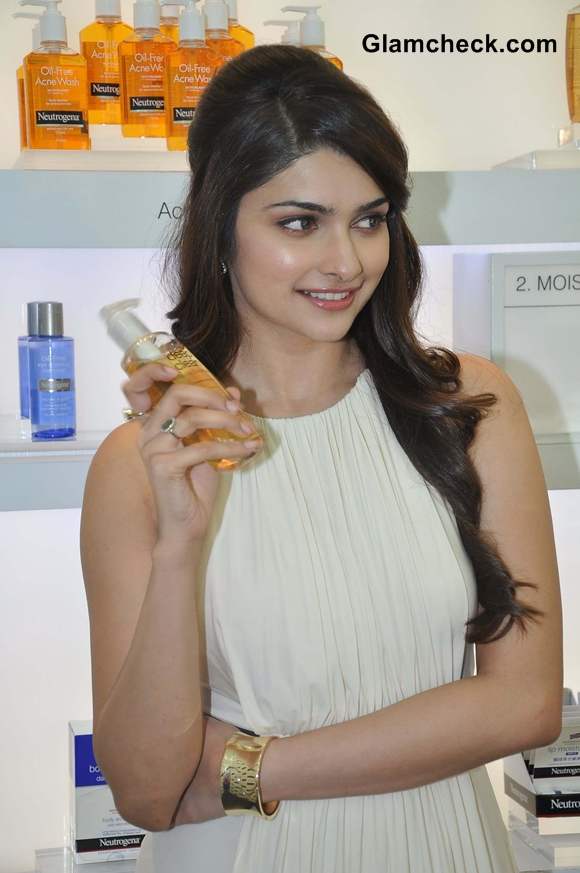 Neutrogena brand ambassador Prachi Desai
Prachi Desai said at the event, "Since I'm shooting outdoors most of the time, I always follow the 3 steps of cleansing, moisturizing and protecting my skin; in addition to taking other precautions to look after my skin."
Talking about the digital campaign, she said, "With the launch of these digital videos one can definitely get to know about the regime I follow to take care of my skin's health. It is also a great way to educate women on the ideal way to get healthy, beautiful skin!"
IANS