We love catching designer Masaba Gupta as she goes about her life. Whether she's running errands, heading to lunch or rubbing elbows with the stars, she is always dressed just right. Her ensembles are always a source of style inspiration because they are so doable and practical while still exuding beauty. What's more, her fashion sense is of the timeless variety, which means that what you learn from her can be put to use now, in five seasons and probably even five years later.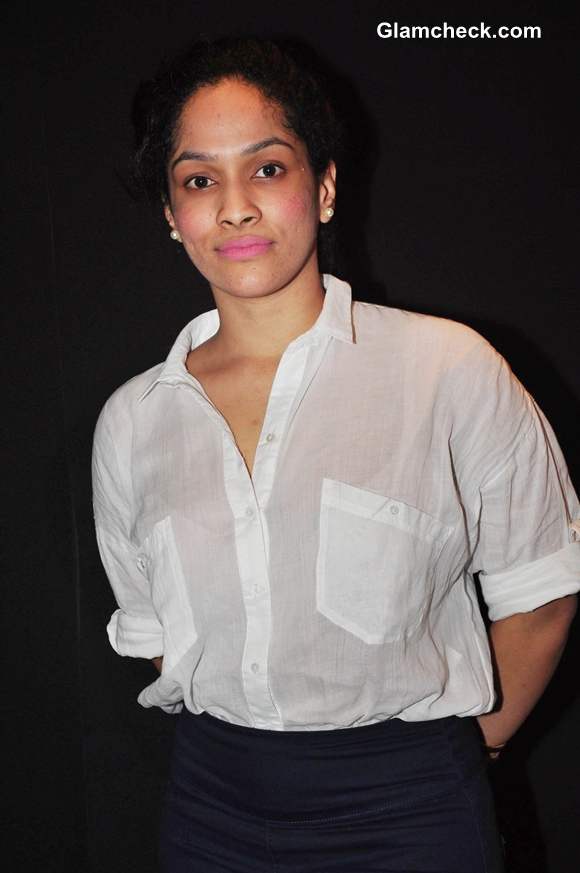 Masaba Gupta
Masaba proved her mettle yet again at the press conference of Lakme Fashion Week Summer/Resort 2013 in Mumbai, India on February 26.
She wore high-waist blue pants with a white cotton shirt, sleeves rolled up to above the elbows, finishing off with tan stacked pumps. Pearl stud earrings were her only accessory.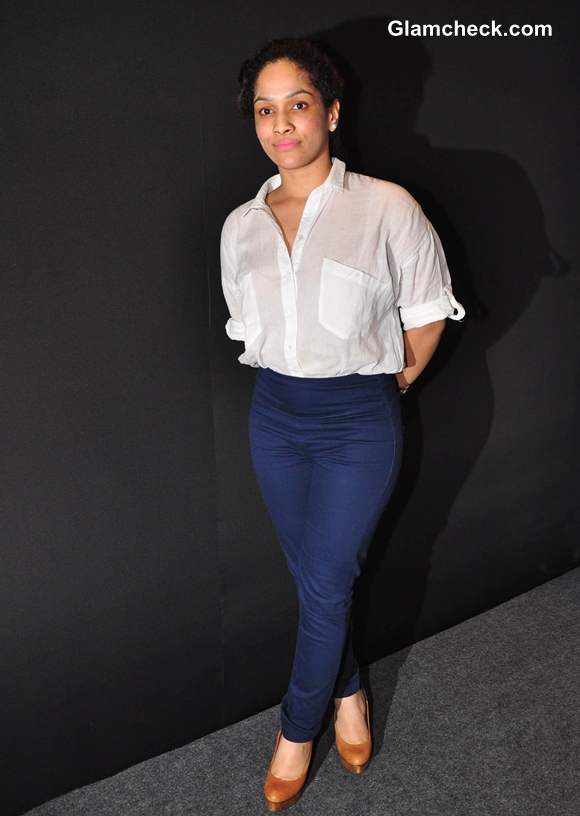 Masaba Gupta fashion designer
The shirt is the focal point of the look despite its simplicity, or perhaps because of it. The fabric is light, airy and quite sheer and yet no unsightly innerwear is visible. The blue pants – an interesting alternative to black – have a semi-formal feel to them thus leaving them open to interpretation. Blue and white is a classic combination that almost always works well and putting these highly-compatible colors together makes for a pleasing ensemble.
What's special about this look is that it includes all the wardrobe basics that most of us would own. A white shirt never goes out of fashion and neither do the tan pumps or the pearl studs. The only things that you might not have are pants in this particular style as most of us tend to buy black and in a classic straight cut. Do yourself a favour and invest in a pair of nautical blue ones too – you'll find plenty of occasions to sport them and you'll very likely end up preferring them to your black ones.
This is an easy-to-pull-off look for work or play. Adding a blazer is a great idea if you want to make it go totally formal. However, we think this look is so elegant on its own that we won't be changing a thing.
Indian Photo Agency