Bollywood actress Raveena Tandon unveiled Allergan India's new product, "Jivederm Refine" in Mumbai on February 27. Jivederm Refine is the latest development in the brand's Hyaluronic Acid (HA) dermal filler line. It promises to make your wrinkles disappear, make fine lines a thing of the past and to make you look younger over all by plumping out facial skin.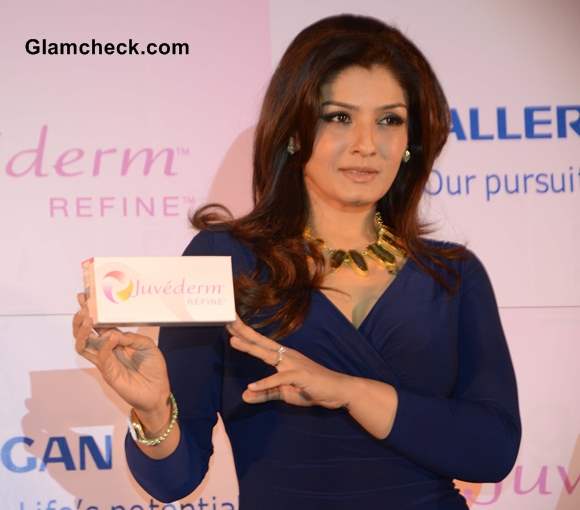 Raveena Tandon Glows At 'Jivederm Refine' Promo
Raveena was more than happy to promote the product, although it didn't look like she needed it herself. She said Jivederm Refine was a wonder that would end up helping a lot of women. We'll take the sexy mommy's word for it.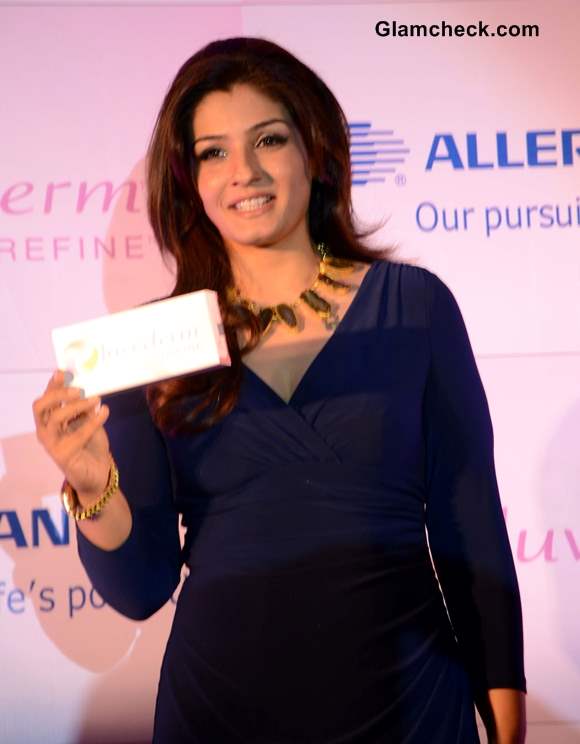 Raveena Tandon 2013 At 'Jivederm Refine' Promo
Meanwhile, check out the outfit she sported at the event.
Her Look
Sophisticated businesswoman
What she wore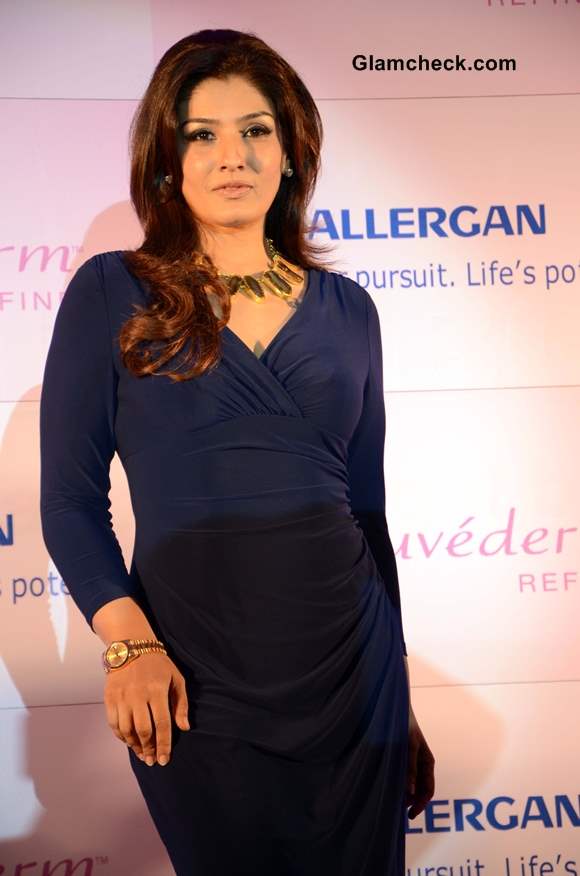 Raveena Tandon 2013

The 38-year-old rocked a midnight blue wrap dress which featured an empire waistline, three-fourth sleeves and a V-neckline. Accessorized with a statement gold necklace, matching stud earrings and a gold watch, the number showed off her fit figure to perfection.
She styled her hair in movie-star waves with the ends on her shoulders curled for maximum effect.
Either her makeup was executed beautifully or she was radiating light from within because she visibly glowed. A natural lippie and a bit of eye makeup was all it took to complete the look.
IANS