Television actors Mudit Nayar and Simran Kaur were at a press meet in New Delhi on March 2 for their new serial on Sony TV "Anaamika".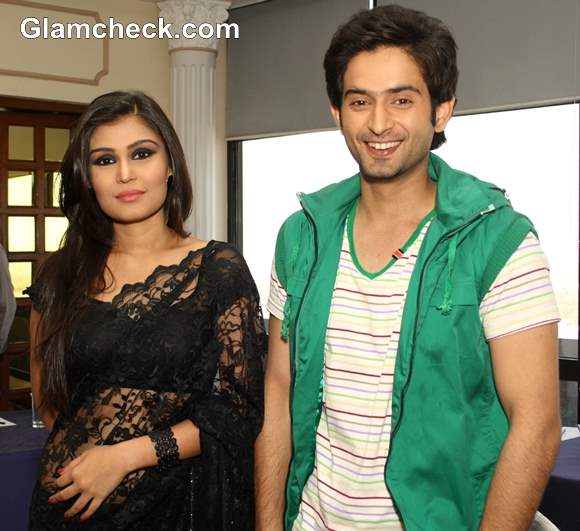 Mudit Nayar&  Simran Kaur at 'Anaamika' Press Meet in New Delhi
The show is categorized as a supernatural love story, wherein an evil ghost (Simran) haunts a couple (Mudit and co-starAnnie Gill). Anaamika has been airing on Sony since November 2012 and has received favourable reviews so far.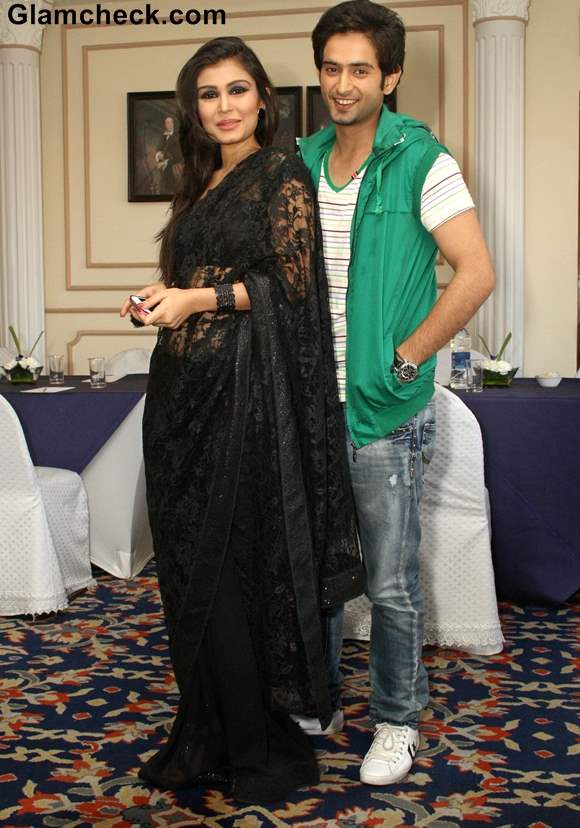 Mudit Nayar & Simran Kaur 'Anaamika' Sony entertainment television
The main actors met with fans and interacted with the press about their chemistry on set. Simran also talked about how stressful life is as an actor and how she wouldn't mind doing stand-up comedy to lighten the mood. We're guessing producers of reality comedy shows will be knocking on her door soon enough after this revelation.
Mudit looked the part of his character in the show. He was dressed casually in blue jeans, a striped tee, white sports shoes and a sleeveless green jacket. Meanwhile, Simran appeared to take inspiration from her character too.
Her Look
Black beauty
What she wore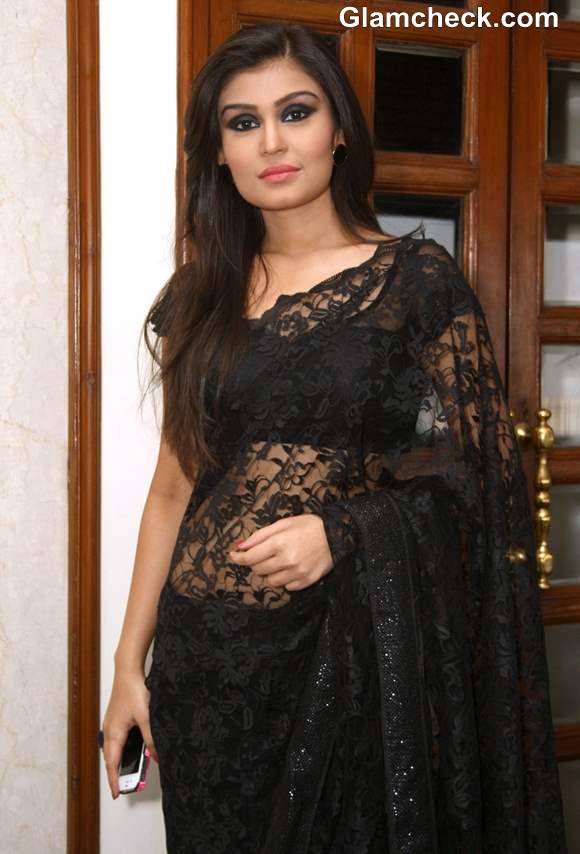 Simran Kaur Anaamika television serial
Simran was suitably devilish in a lace black sari with a shimmering border. Both sexy and scary! Gold hoop earrings accessorized the outfit but remained in the background, covered as they were by her loose, wavy locks.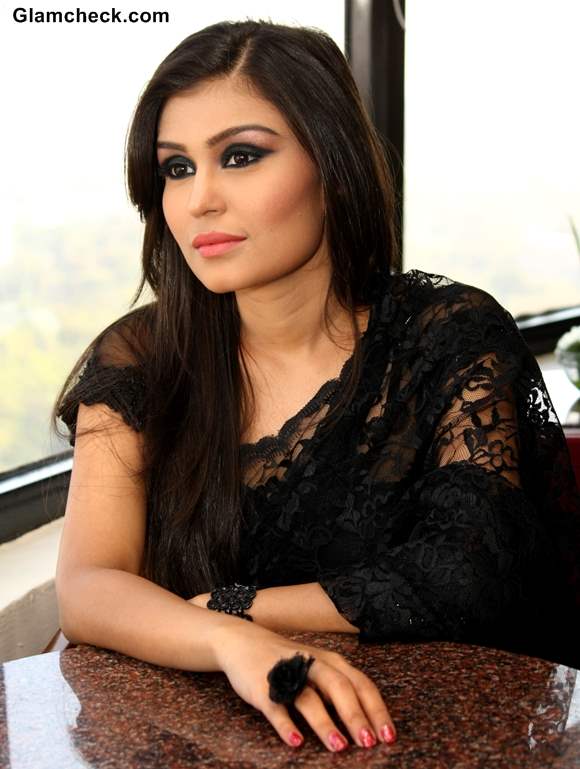 Simran Kaur at 'Anaamika'
Her grey eye shadow and black liner was designed to reinforce the witchy persona. A light pink lippie completed her look. Her sharp beauty and exquisite style dominated the room, and undoubtedly the press meet too.
IANS