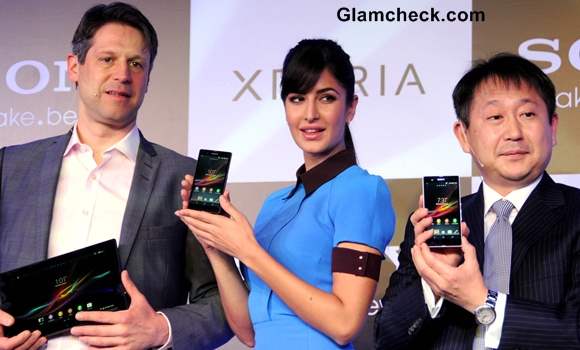 Bollywood actress Katrina Kaif was roped in to launch the feature-filled Sony Xperia Z smart phone and tablet in New Delhi, India on March 6.
Her look
Trendy chic
What she wore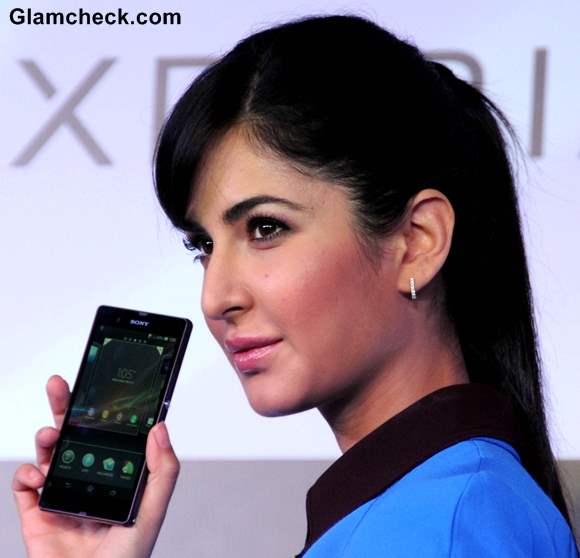 Katrina Kaif Launches Sony Xperia Z
Katrina sported a front-buttoned plain blue dress with a plain black collar, the latter seemingly detachable. The simple ensemble played on Katrina's best feature – her natural beauty.
She accessorized with tiny diamond hoops.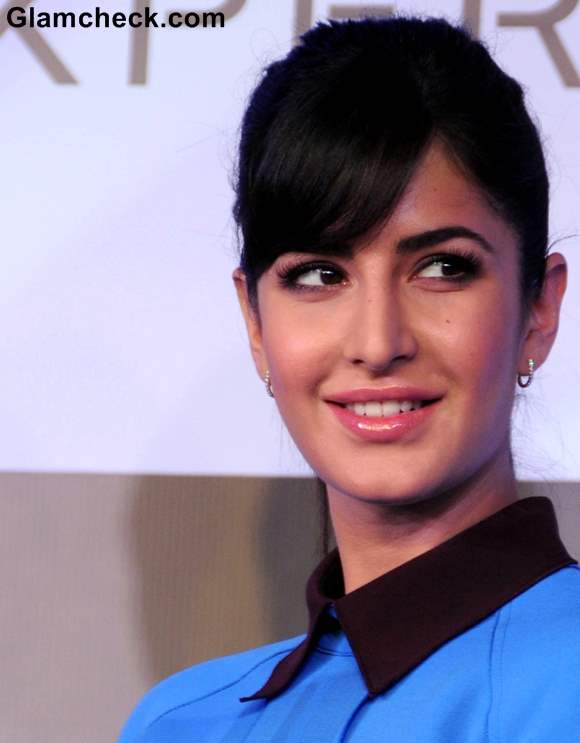 Katrina Kaif 2013
The styling was kept low-key. Her straight hair was tied back into a simple ponytail and her new blunt bangs were swept to the side of her forehead. Lip gloss and mascarraed lashes completed her cute, youthful look.
Get the Look
Want to emulate Katrina's trendy look? Buy detachable collars in colors you are fond of and wear them with your favourite high-necked dresses or tees. It gives old clothes new life and makes your go-tos look 'in'.
This is a sneaky way to transform some of your casual clothes into office wear. If your boss gives you the stink eye, just solemnly point to the collar.
Indian Photo Agency