The Ministry of Textiles presented Abraham & Thakore at the Wills Lifestyle India Fashion Week – Autumn-Winter 2013 in New Delhi, India on March 15. A&T's collection Shaadi Redux aims to meet the expectation of the modern Indian bride who wouldn't mind wearing Western clothes on her big day but is just as enthusiastic about her homeland's fashions.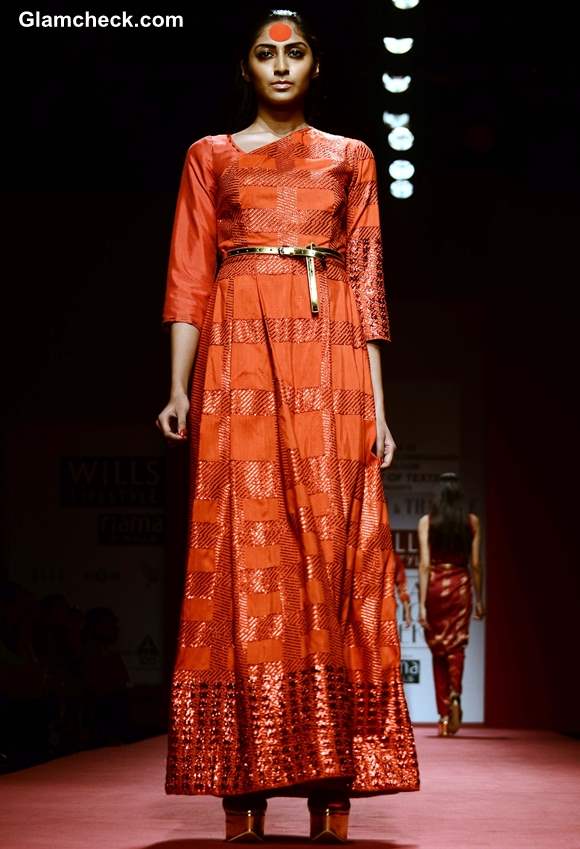 Shaadi Redux by Abraham Thakore at WIFW Fall-Winter 2013
The line is interpreted as a fusion of some seriously Western elements with plenty of Indian ethos. Skirts and wide-legged pants replaced lehengas while the choli got a full-on makeover, depicted as a jacket and fitted blouse in many cases.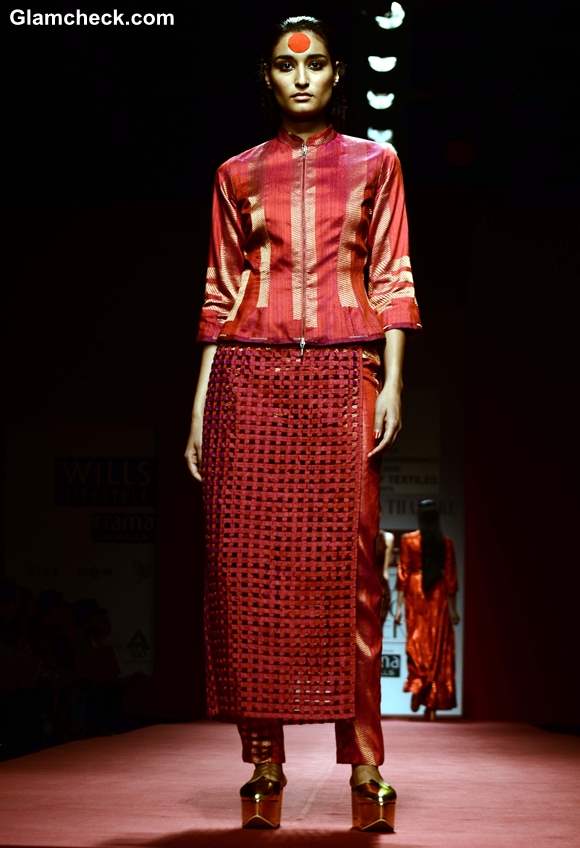 Abraham Thakore at WIFW Fall-Winter 2013
Different types of silk and organza were emblazoned with Benarasi brocade, usually in gold, with rich zari and cutwork work to complement it.
The collection boasted the traditional reds and golds that define the Indian bride's wardrobe but also dipped into a purple and maroon color palette for a few of the creations.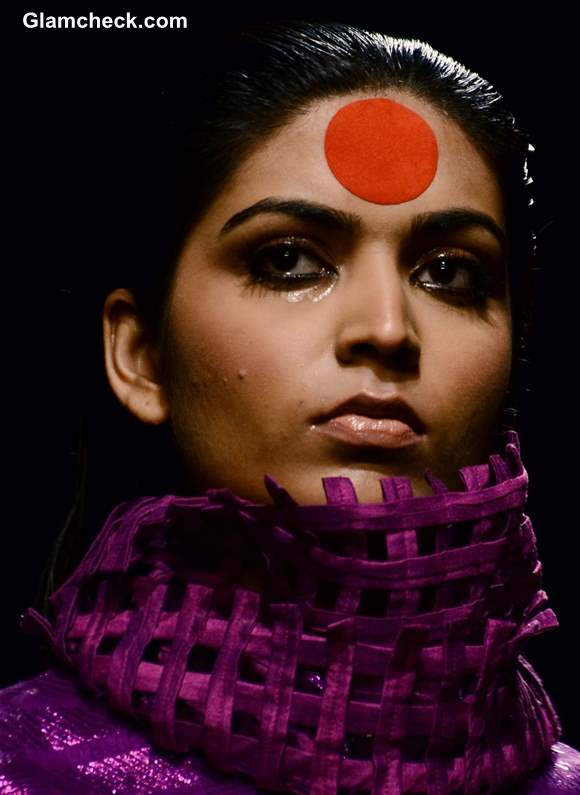 Abraham Thakore WIFW Fall-Winter 2013
Startling and revolutionary though the line was, it risked being overwhelmed by the makeup and accessories. While the models' hair was swept back into a sleek updo, the accessories bordered on the bizarre, just missing the mark.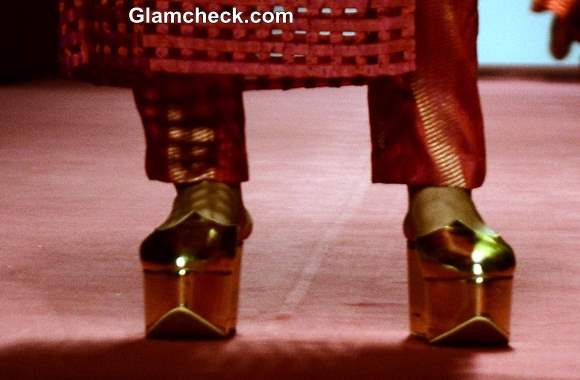 WIFW Fall-Winter 2013 Abraham Thakore show
They tottered in metallic gold platform heels several inches high. An over-sized bindi vied for attention – a bold statement. The accessories may not translate well in real life, but they brought an undeniable drama and intensity to the runway.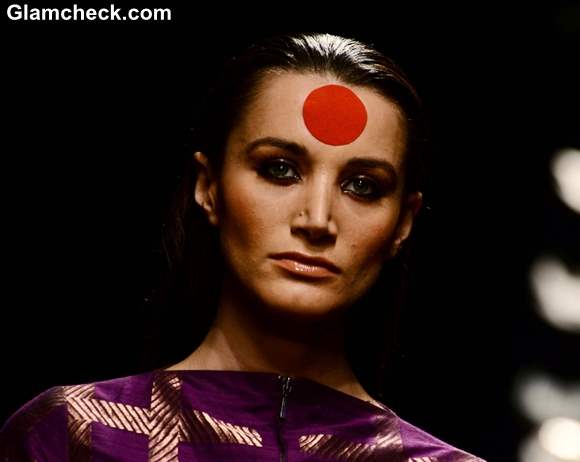 WIFW Fall-Winter 2013 Abraham Thakore
An interesting trend of dual-tone neutral lipstick emerged – a lighter shade on the inside outlined thickly by a darker one. And if you aren't impressed by that, check out the liquid gold liner that lit up the eyes.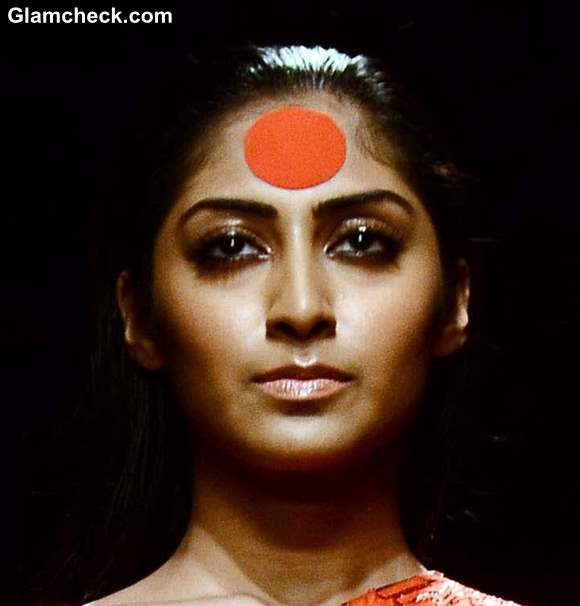 WIFW Fall-Winter 2013 Abraham Thakore collection
Will the collection appease the sensibilities of India's demanding brides? We definitely think so.
Indian Photo Agency