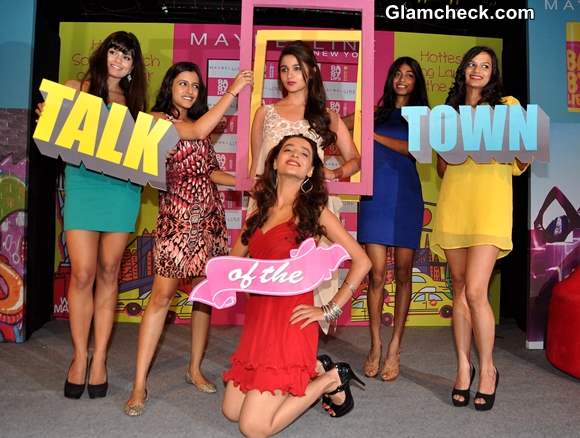 Bollywood actress and brand ambassador of Maybelline New York Alia Bhatt launched a crowd-sourced song for the brand in Mumbai on May 2.
The innovative campaign started on Maybeline's Facebook page where the brand asked people to send in their kisses for a new song which would feature Alia in the video. Of course, fans complied and over 6,000 kisses were sent in. They were incorporated in a song called "Kiss, Pucker and Pout, I love my BabyLips, Sexy they Shout".
It was played at the promotional event and the crowd hummed along. The brand has proven yet again that it is at the forefront of the beauty market and able to connect with an ever-growing demographic.
Alia was, of course, front and center as she danced to the song onstage with a few other models.
Her Look
On the town
What she wore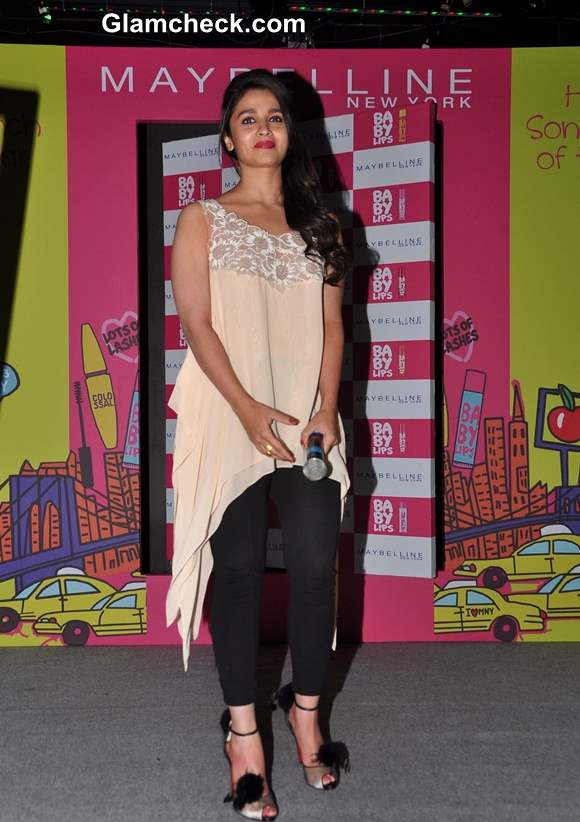 Alia Bhatt at Maybeline's 'Kiss, Pucker & Pout" Song Launch

She slipped on a long peach top with an asymmetrical hemline and lacy neckline, pairing it with black leggings. The Student of the Year star accessorized her outfit with ankle-strap peep-toes which had fun feather detailing on the front, a gold ring and matching stud earrings.
Alia styled her hair in a do that is quite popular – the side-swept look – leaving hers loose and curly with a few wisps straying over to the other side.
Her makeup – obviously courtesy Maybeline – featured fierce red lips, strikingly pointed eyes and a rosy bloom on her cheeks. 
IANS