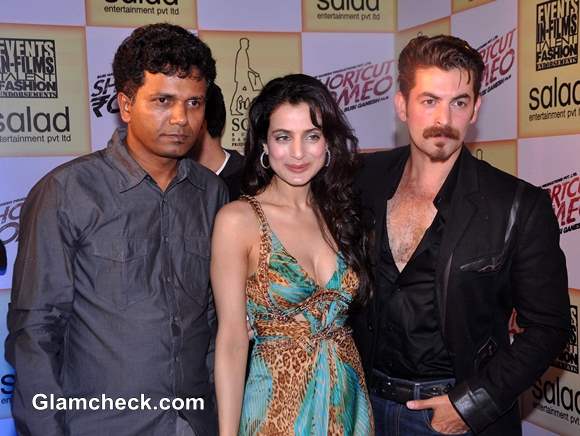 There's nothing like combining work and fun, especially if your work happens to be fun too and you like your co-workers enough to spend time with them. Ameesha Patel is very busy promoting her soon-to-be-released film Shortcut Romeo, but that didn't stop her from celebrating her 37th birthday.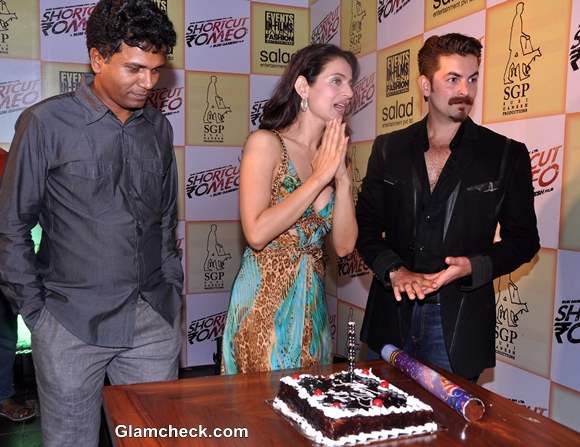 Ameesha Patel Birthday pictures 2013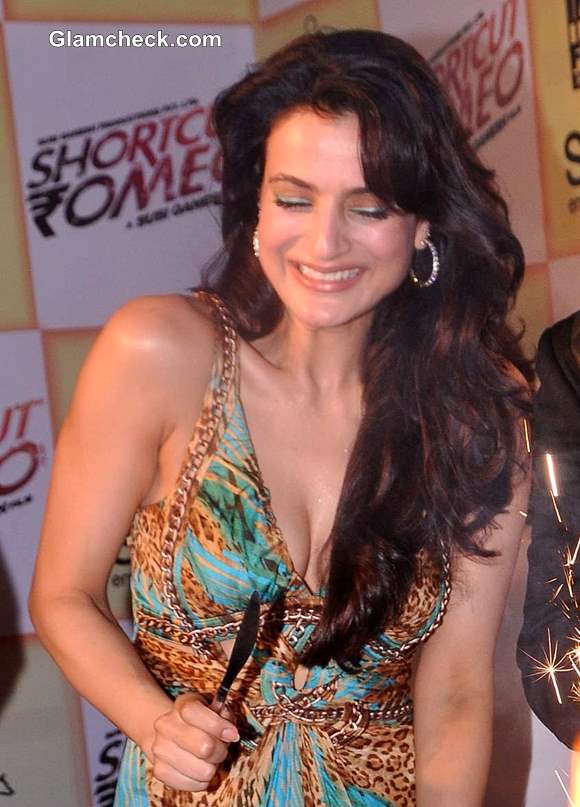 Ameesha Patel 37th Birthday 2013
At a promo event in Mumbai, India on June 9, the Bollywood actress cut a cake, sipped on champagne and just had an all around ball with the cast and crew of the film who were just as enthusiastic about her birthday celebrations as she was.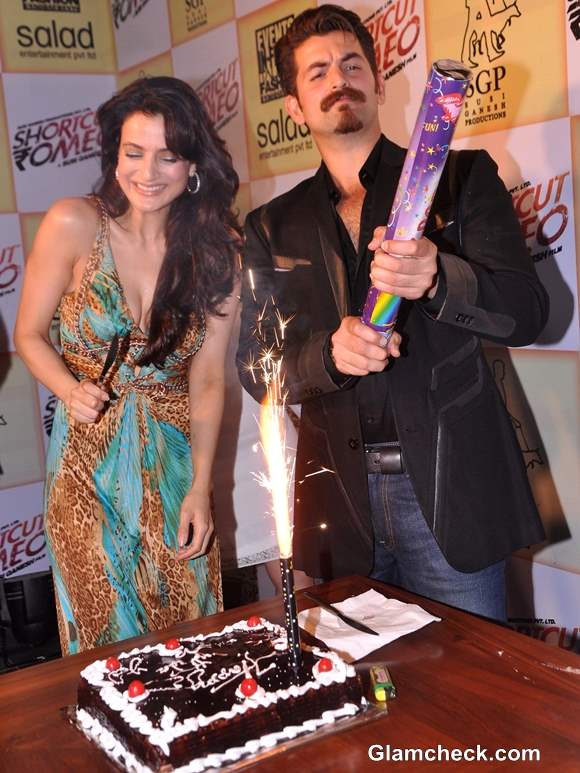 Ameesha Patel Rings in 37th B'day with Cast & Crew of "Shortcut Romeo"
Neil Nitin Mukesh, her co-star in the movie, Kuunal Goomer, her business partner, Puja Gupta, director Susi Ganesh, and Zayed Khan were some of the other celebs at the event.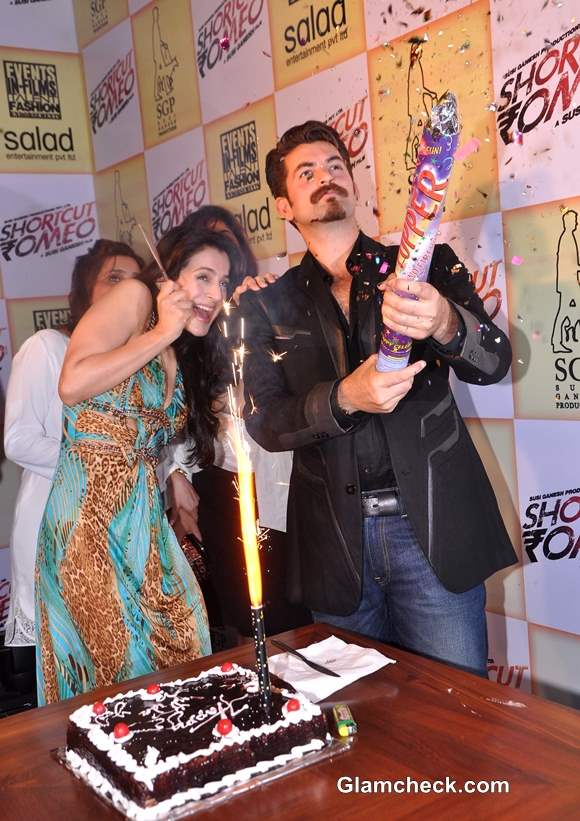 Ameesha Patel  37th Birthday with Cast Crew of "Shortcut Romeo"
Of course, it was Ameesha who was purposely put in the spotlight on her special day.
Her look
Celebratory glam
What she wore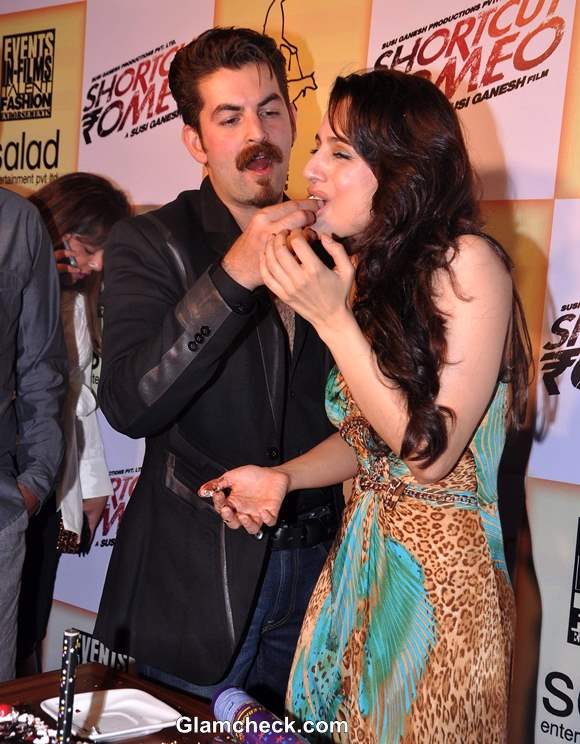 Ameesha Patel 37th Birthday
She sported a strappy sky blue maxi dress with an animal print in yellow and brown. It was slinky, sexy, wild and glamorous all at once. The statement number was accessorized with silver hoop earrings while her loose curly hair, blue liner and pink cheeks rounded off the look.
The birthday girl looked stupendous. Glamcheck wishes the lovely star many happy returns of the day! 
IANS