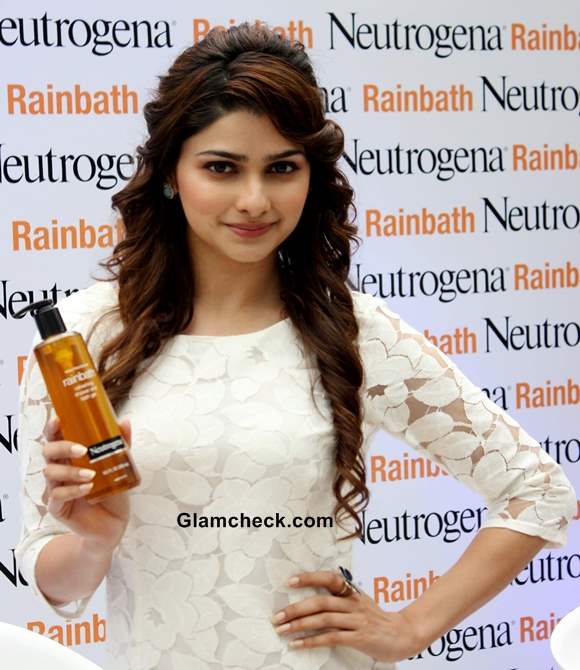 Bollywood actress Prachi Desai flew to Bangalore on July 9 to launch the new Rainbath Refreshing Shower and Bath Gel by Neutrogena.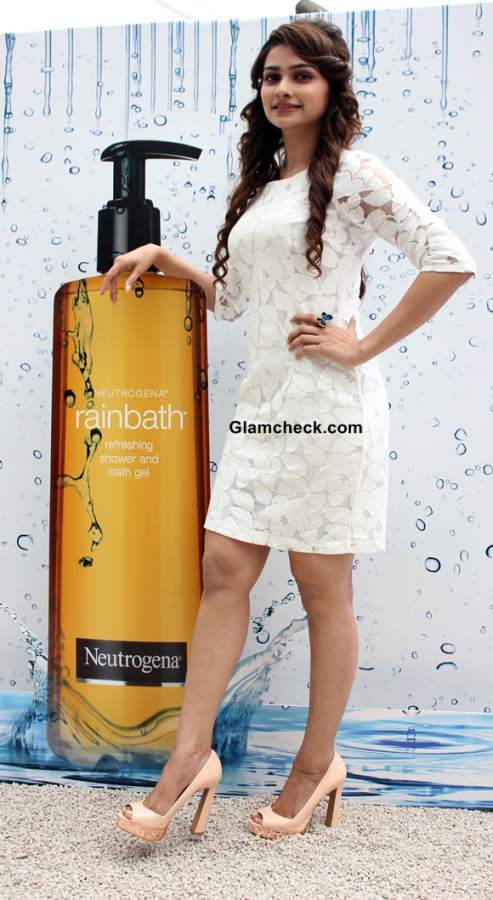 Prachi Desai Rainbath Refreshing Shower Bath Gel launch
She was all praise for the new product, revealing that its blend of herbs and spices always makes her feel refreshed, relaxed and rejuvenated.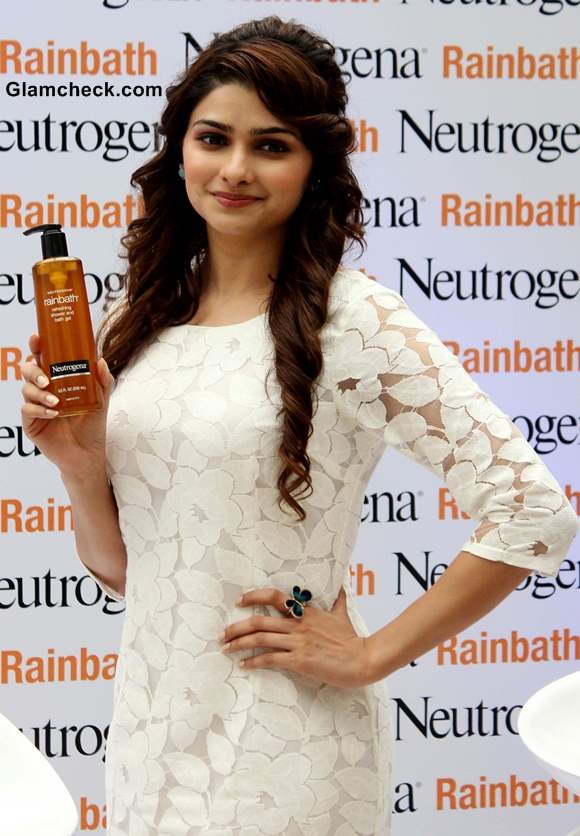 Prachi Desai 2013 Launches Rainbath Refreshing Shower Bath Gel
Indeed, the star did look quite fresh at the launch in a knee-length white dress with leaf appliqué work against a sheer white overlay. Intricate curly hair, nude peep-toes and a butterfly ring completed her look.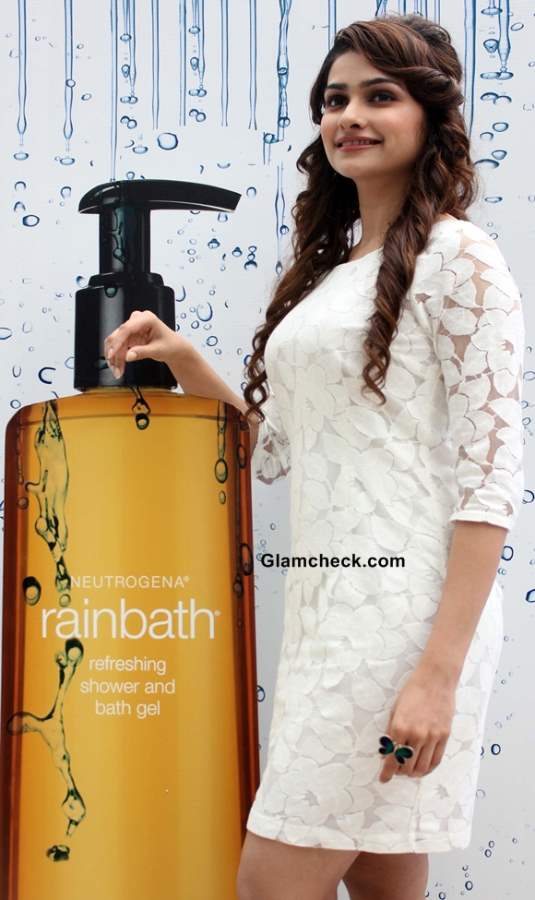 Prachi Desai at Rainbath Refreshing Shower Bath Gel launch 2013
Neutrogena made a statement about the new shower gel, claiming that it evoked the purity of the monsoons with its wet earth fragrance, but that it would also make skin healthy because it is infused with natural ingredients that give "real results".
Image: IANS