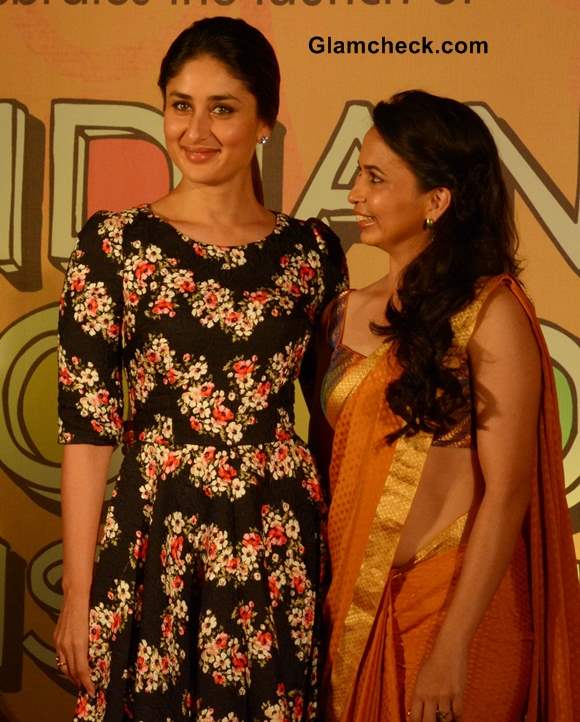 Nutritionist and author Rujuta Diwekar became a household name after Bollywood actress Kareena Kapoor lost oodles of baby weight and transformed into the diva she is today. Kareena has gone on to support Rujuta's work, the most recent being at the DVD launch of "Indian Food Wisdom: The Art of Eating Right" in Mumbai, India on July 27.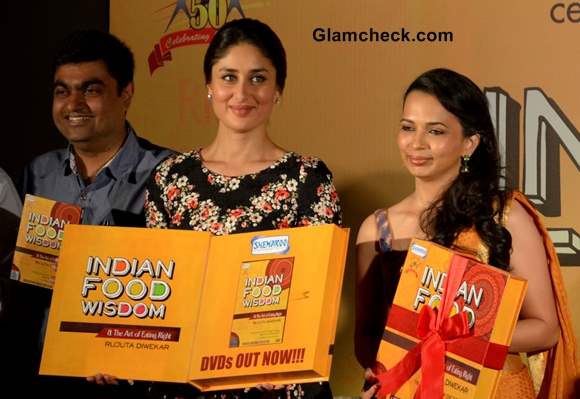 Kareena Kapoor Launches "Indian Food Wisdom" DVD
Priced at Rs. 299, the film stars Kareena, her sister Karishma, husband Saif Ali Khan, veteran actor Anupam Kher and Richa Chadda. The stars will reveal what it is they do to stay in shape. It's nothing new, says Rujuta, but the idea of eating right and exercising is one that most people have forgotten and the DVD will present this age-old information in an engaging format.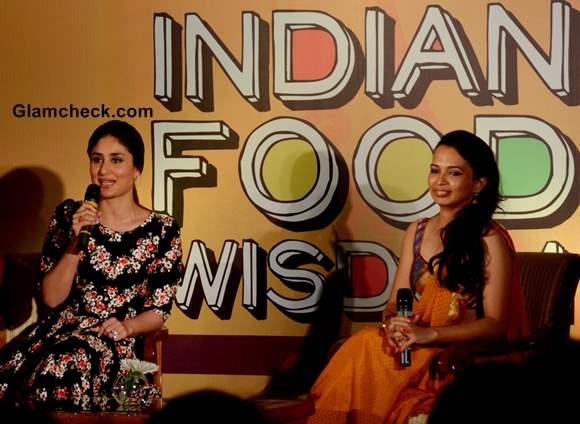 Indian Food Wisdom DVD
Kareena vouched for the DVD, saying that she was grateful to Rujuta for showing her how she did not have to give up eating to lose the extra pounds. We don't even need to take her word for it. Her trim figure and glowing skin are evidence enough.
While you decide whether or not you're going to be getting the DVD, check out Bebo at the event. Maybe she'll change your mind.
Her Outfit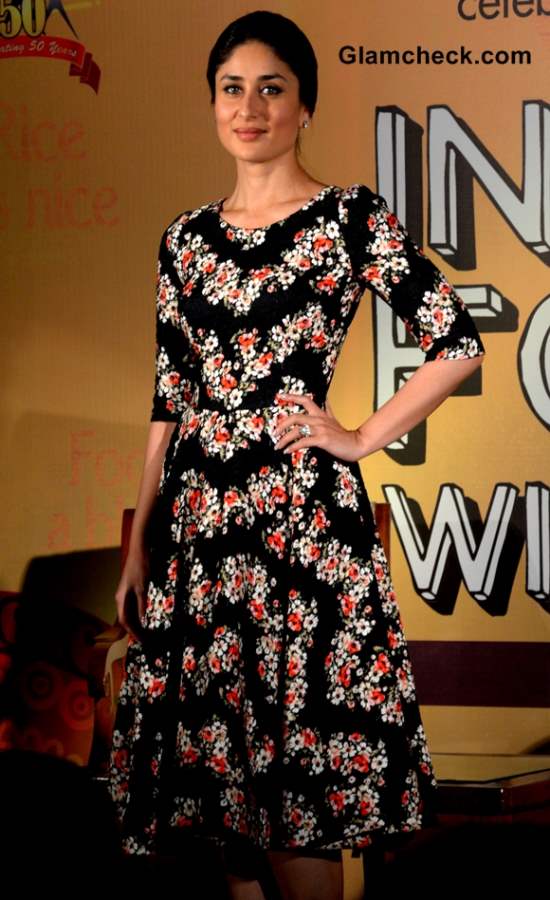 Kareena Kapoor in black floral print dress 2013 at Indian Food Wisdom DVD Launch
Kareena slipped into a black dress with a floral print for the event. The uber-elegant number had elbow-length sleeves and a slightly flared skirt which gave the ensemble a frolicky feel.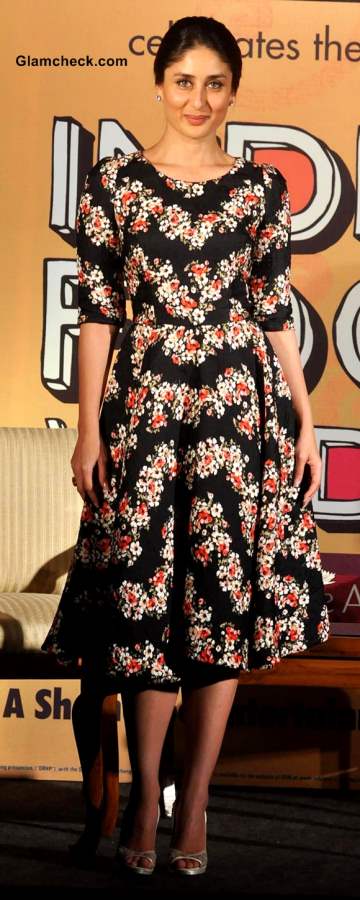 Kareena Kapoor 2013 pictures 
Accessories & Styling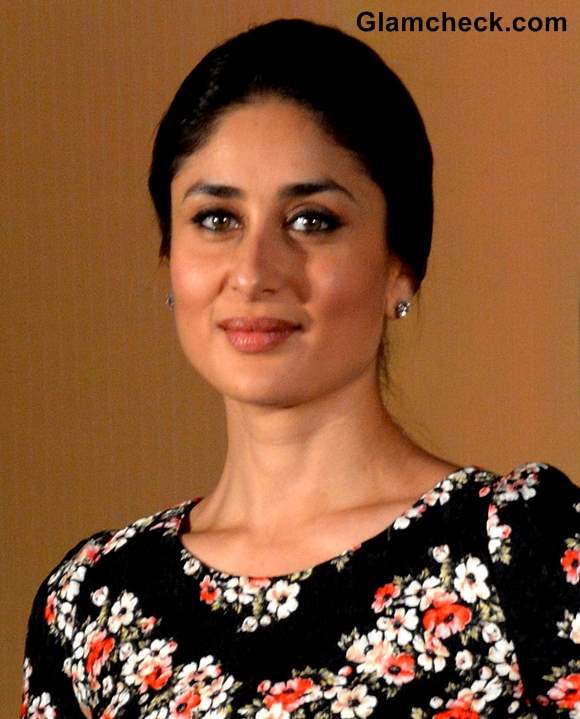 Kareena Kapoor 2013 pictures
The stylista's casual chic outfit was accessorized with diamond stud earrings and a diamond cocktail ring. Natural makeup and a simple ponytail completed her look.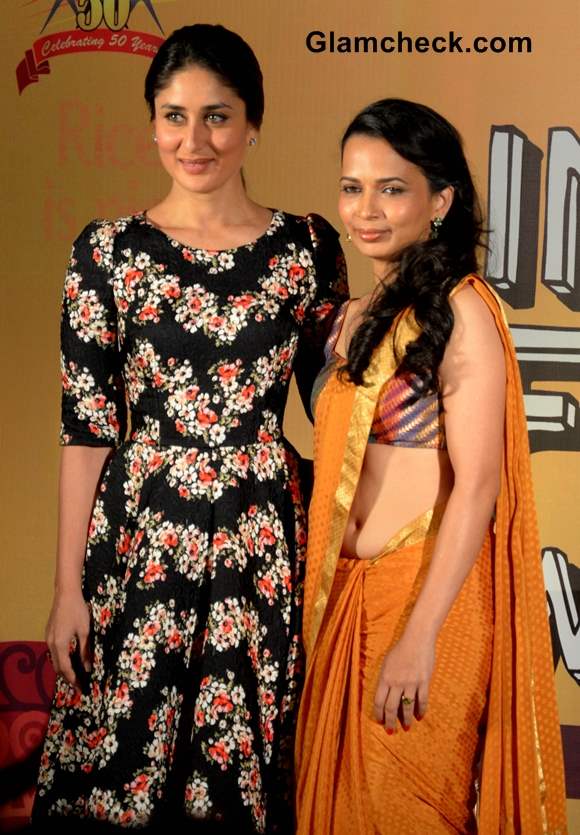 Kareena Kapoor Indian Food Wisdom DVD
She looks incredible, which is in itself a testament to Rujuta's DVD. 
Image: IANS