Gehna Jewellers showed off their distinctive collection at the India International Jewellery Week (IIJW) at the Grand Hyatt in Mumbai, India on August 4.
Bollywood newcomer Evelyn Sharma was the show-stopper – painting a fiery picture on the ramp in a red evening gown sporting very heavy jewellery from elaborate headgear to a choker, rani haar, two to three different types of bracelets, a statement ring and a knuckle ring.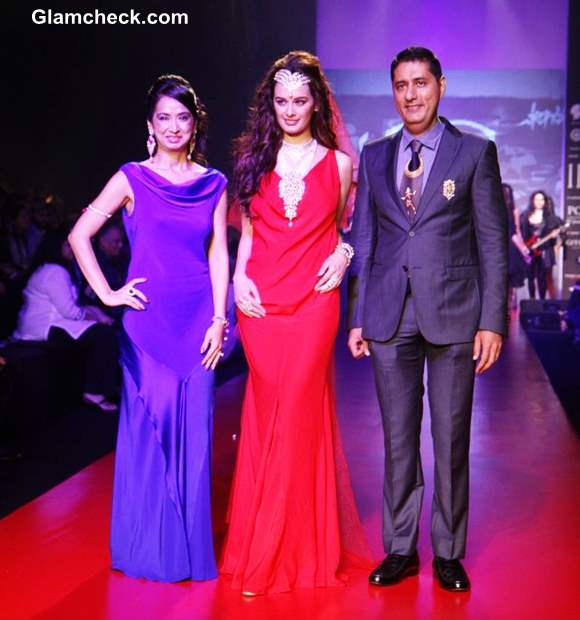 Gehna Jewellers at IIJW 2013
Several famous Indian models were also a part of the show including Alicia Raut, Kavita Kharayat, Rekha Sukheja and Amruta Patki. The models were dressed as rockstars and carried guitars and microphones in their hands as they shimmied their way down the ramp.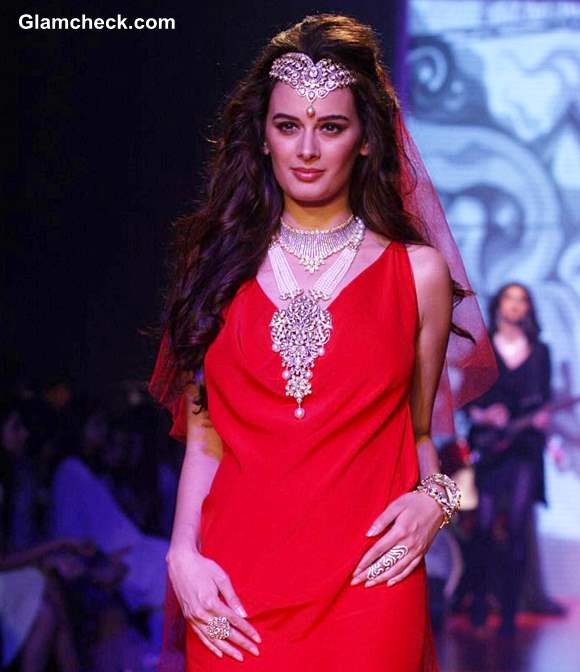 2013 IIJW Gehna Jewellers Evelyn Sharma
Shaina NC and James Ferreira were the brains behind the theme of the event – Rock and Roll. All the models – well, except for Evelyn – were dressed entirely in black reflecting Goth and punk styles. Black leather pants, black mini skirts, black military clothing, black dresses, black fishnet stockings and black heels. Not to mention long black fake eye lashes and darkly kohled peepers. All that black made for one edgy runway, and also the perfect backdrop for the unique pieces of jewellery by Gehna.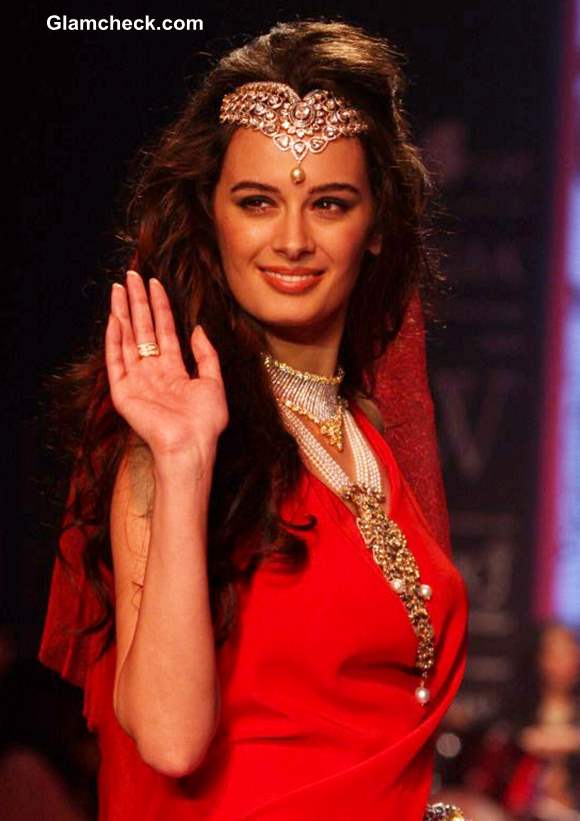 Evelyn Sharma Show-stopper for Gehna Jewellers at IIJW 2013
Abhay Deol was the guest of honour at the show. He turned up with girlfriend Preeti Desai on his arm and they both looked like they were having a gala time in the audience.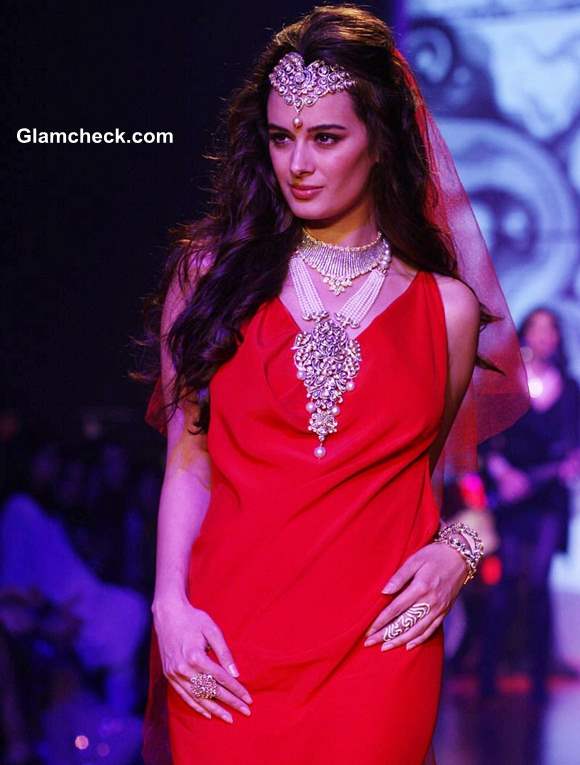 Evelyn Sharma for Gehna Jewellers at IIJW 2013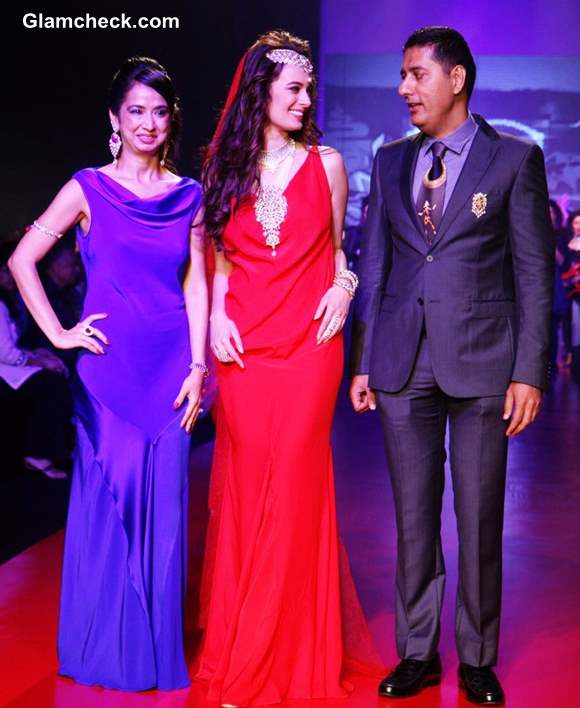 Evelyn Sharma 2013 IIJW Gehna Jewellers
Image: IANS