Keeping you updated on the most popular beauty trends, we've brought the latest in winter festive make-up – classic nude lipstick look with a bohemian touch. When it comes to boho fashion or beauty, everything is about being close to nature, of creative freedom and self expression. Boho girls like to keep their make-up natural and have fun with mix-matched clothes, accessories and yes, hairstyles.
Top Winter Festive Nude Lips look
Nude lips allow you to play with the rest of your features. Some of our favorite looks: a light smokey eye, simple thin lined eyes finished off with doll like eyelashes or perfectly winged cat eyes. Check out: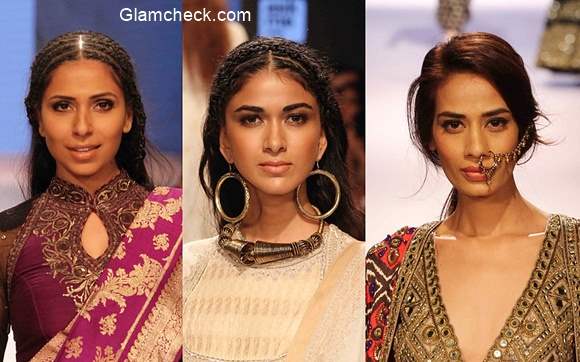 Nude Lipsticks – Winter Festive Beauty
Get the perfect nude lip color
The biggest problem with rocking nude lips is its tendency to make one appear washed out. To tackle this, it is important that you choose the right shade of nude for your skin tone. Here's an easy simple guide:
Deep skin tones, pick well

pigmented nudes like gold browns.

For medium deep skin, you could pick a lighter shade with a tinge of orange or go 2-3 shades deeper than your natural lip color.

Medium skin tones should pick rose-brown nudes.

Pink or coral nude look best on olive skin.

Light to fair skin tones need to be really picky. We advice nudes with a peachy hue.
How to perfect nude lips
First, let's get the lips all prepped and ready for the application. Since nude lipsticks are usually a little sheer, use a concealer or foundation before applying.

Next, define the lips with a lip liner in a slightly darker shade and then fill in with the lipstick.

Stay away from mattes and frosty texture for this will make your lips appear chalky. Pick creamy formulas that give a dewy finish and top with clear gloss.
Hairstyles
Braids are an all time favourite boho-chic hairstyle. This season calls for pretty tiny braids at the crown, ending with beachy waves. The fun interesting element brought in with the braids is something we oh-so love!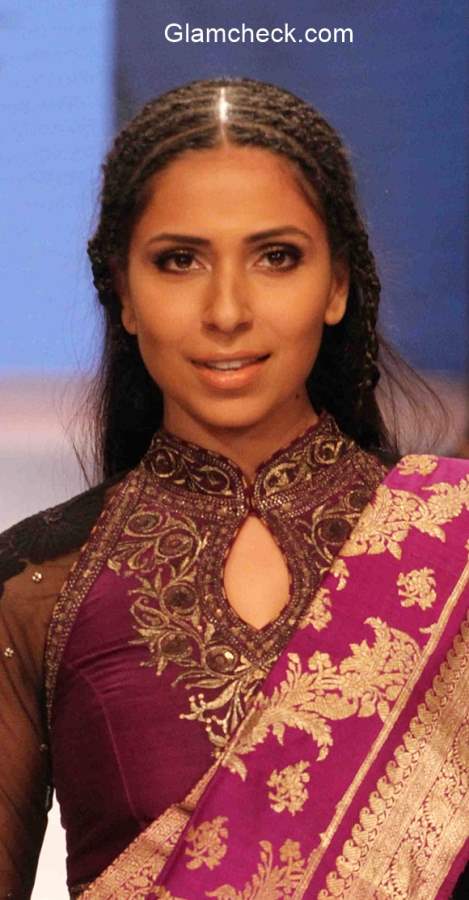 Nude Lipsticks – Indian Winter Festive Beauty
Another popular look is the messy low ponytail. Easy, relaxed and chic, there's no way you can go wrong with this classic hairstyle.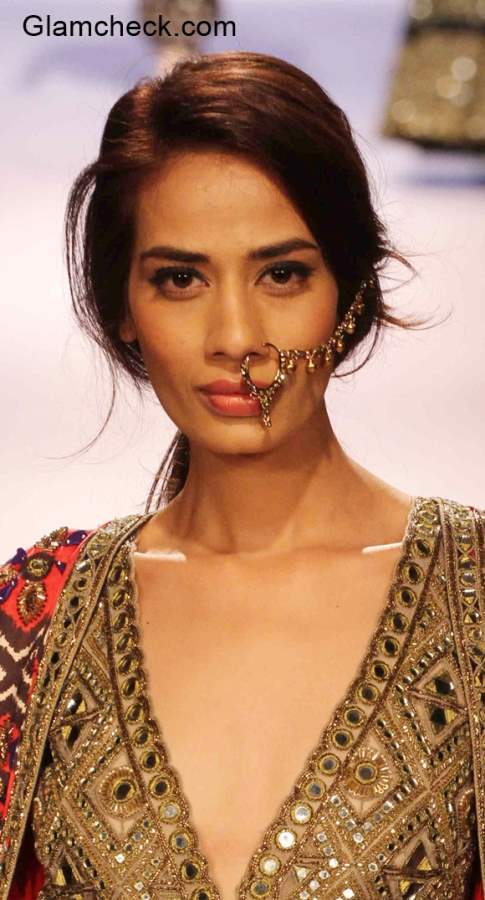 Indian Nath Winter Festive Beauty
Outfit
The bohemian inspiration calls for clothes that stand out and define who you are. So move away from the conventional and try something different, mix-match, have fun! And lastly, let's not forget those jewelleries. Unless you like your look accessory free, go for junk jewelleries like statement bold hoop earrings and naath. There you go, the perfect bohemian inspired Winter Festive look!
Hoop Earrings Indian Winter Festive look
Solaris Images