There's a new and very sexy luxury camera on the market – the long-awaited XF-1 by Fujifilm. It was unveiled in New Delhi on October 16 by Bollywood actress Minissha Lamba.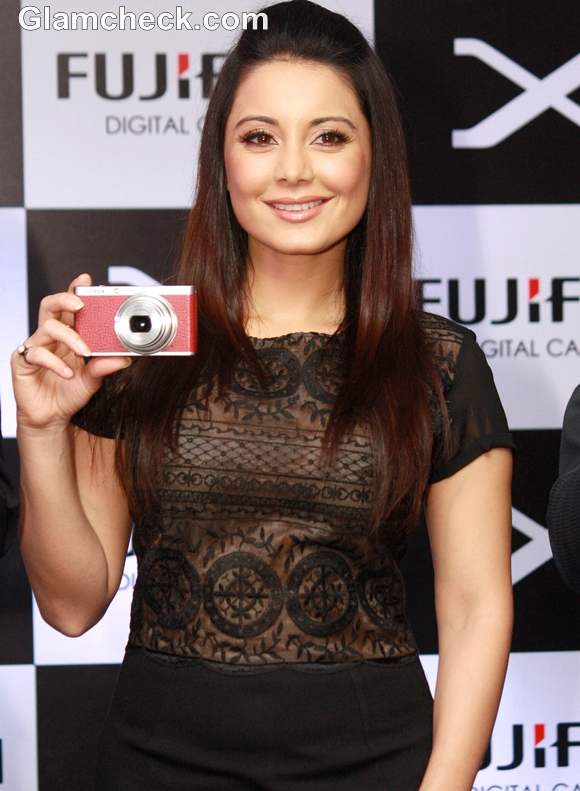 Minissha Lamba Launches Fujifilm XF-1 Luxury Camera
The compact camera costs Rs. 34,000 and already has many takers. The body is made of aluminium and leather – a trendy combination.
Easy to use, the camera offers very high image quality and is resilient to boot. You can get it in black, brown or red. We personally think the red looks best because it exudes more style than the other two.
The brand roped in Minissha to be its brand ambassador. She was thrilled to be one of the first to handle the nifty piece of technology.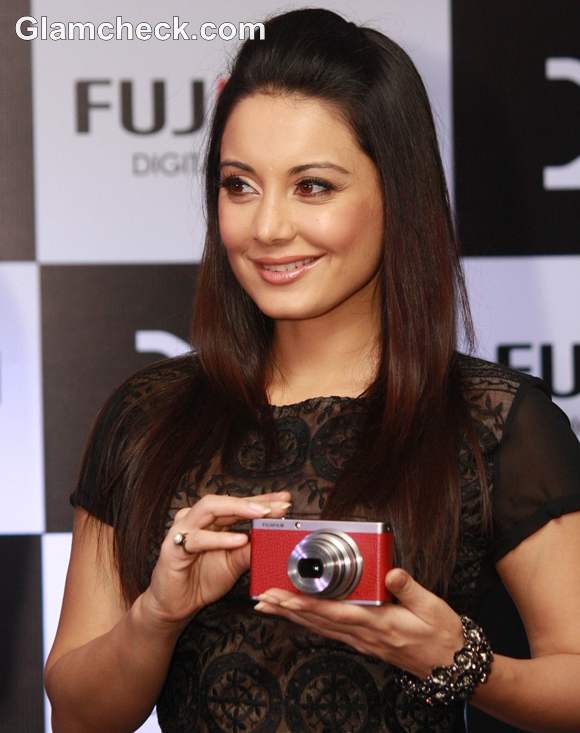 Minissha Lamba for Fujifilm XF-1 Luxury Camera
Minissha looked very poised in a black, knee-length skirt and black top. She accessorized with black peep-toes and a charming black cuff bracelet. Her long brown hair was styled half-up, half-down. Natural makeup and brown eye liner completed her look.
IANS