Vidya Balan, actress and Sanitation ambassador attended the press conference of Nirmal Bharat Yatra, a mega-campaign to promote awareness and enact behavorial change around sanitation and hygiene in New Delhi.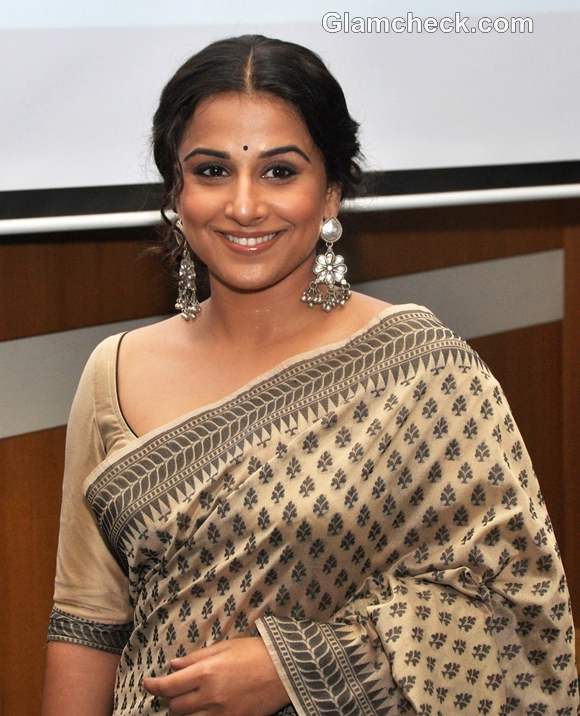 Vidya Balan traditional look earthy makeup 
Vidya Balan shakes hand with Union Minister for Rural Development and Drinking Water, Jairam Ramesh.
Her Look
Muted Elegance
The earthy look was apt for this event and Ms. Balan wore it well as the Sanitation ambassador in New Delhi on September, 28th.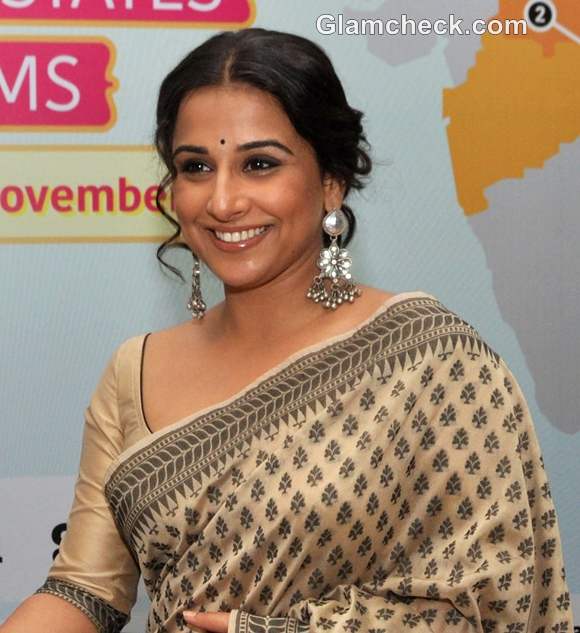 Vidya Balan did an earthy face when it came to her makeup. The muted peach and ochre tones complemented her golden skin.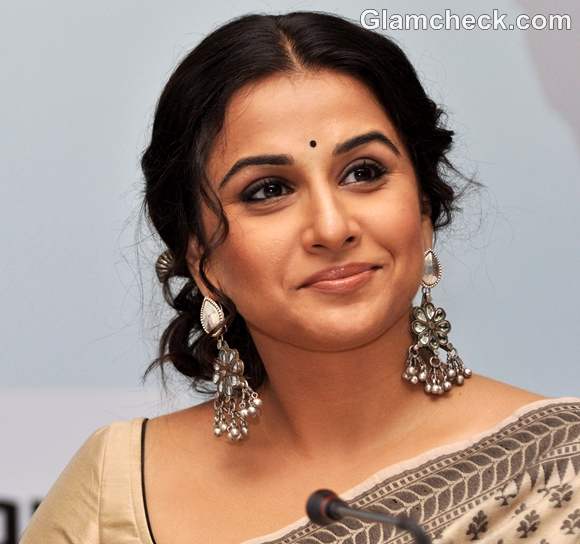 Vidya Balan makeup
 Here we tell you how to get her look.
There are three magical steps to keep have a healthy glowing skin; cleansing, toning and moisturizing. If you have an oily skin then rub some ice on your face. This helps in keeping the sweat away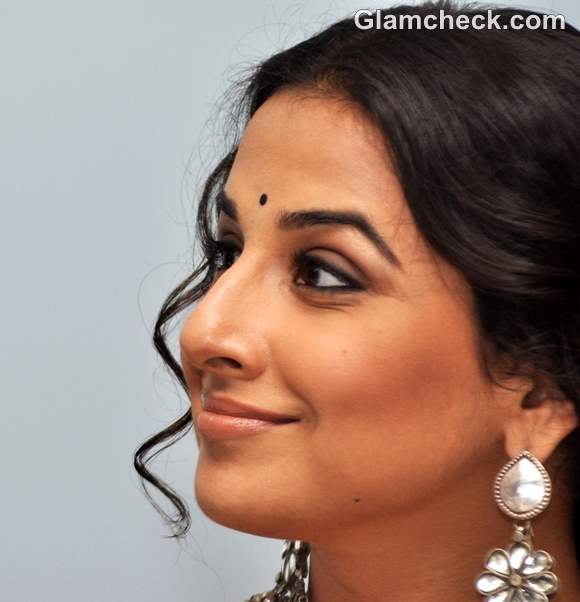 The cheeks need some dark peach tones for this look.
Apply a peach blush on the apple of your cheek
Use a thick brush for application
Pout your lips in front of the mirror and apply for perfection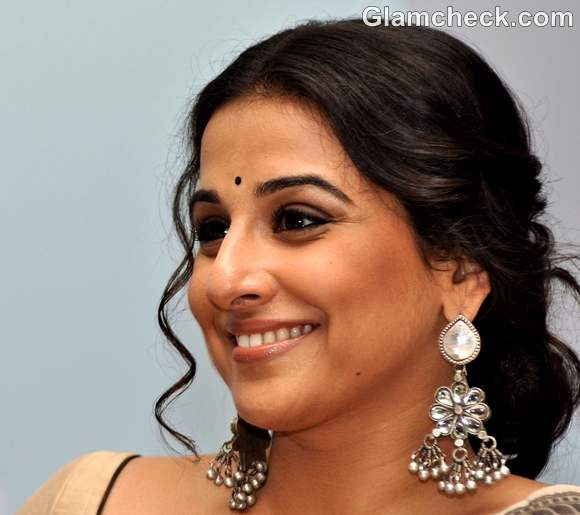 Vidya Balan
Ah! Those pretty lips! The gloss adds the much needed sheen to her face.
Go for a nude shade of lipstick or dusty rose for that matter
Apply a swipe of clear gloss
Keep the gloss handy as you might need to retouch your pout time and again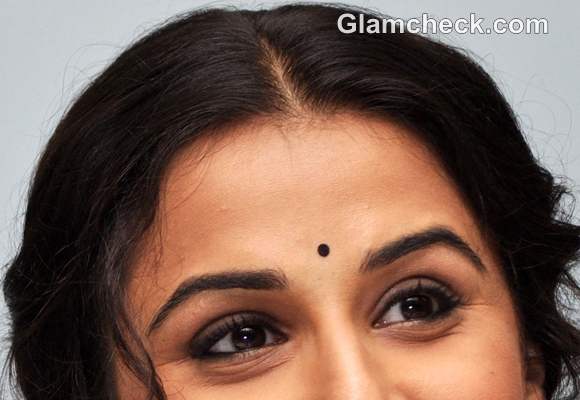 Vidya Balan Eye Makeup
 Eyes are the mirrors to your soul. Highlight them, just in case your Mr. Right finds it very alluring.
Kohl rim your eyes in beautiful strokes
Apply a highlighter on your brows, temple and nose
Conceal those dark circles with a good concealer
Apply a black liner and curl your eyelashes
Apply mascara for finesse
Tip: Wear this look with earthy-hued ensembles. Go out for a traditional event or a formal one. This look takes you everywhere.
IANS