As she waits for the release of her film "Satyagraha" (coming to a theatre near you on August 30), Bollywood actress Amrita Rao isn't wasting any time getting out there and putting in some face time with the media. On the evening of August 16, the wide-eyed beauty headed to Bandra, Mumbai to launch the new LASHA store.
The fashion outlet is designer Abhilasha's baby, stocking some really gorgeous accessories and clothes with the interiors reflecting discerning taste.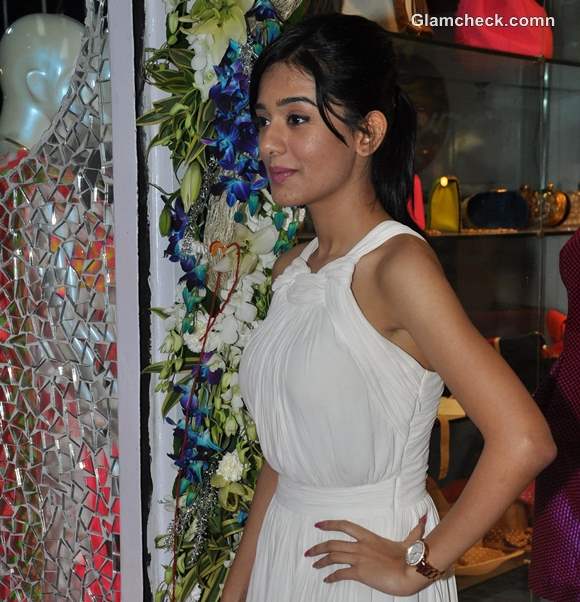 Amrita Rao Delicate in Flowy Dress at LASHA Store Launch
Abhilasha has been Amrita's stylist for quite some time and the actor was vocal about her pride in the new store, saying that Abhilasha would go a very long way in her career and that this is only the beginning.
Obviously, from shops the talk went to shopping, and a journo questioned Amrita about her own shopping habits to which she replied that she was not an impulsive buyer. Instead, she said, she visits several stores to see everything that's out there and goes back and buys a particular item only after she has done sufficient research. We're pretty sure that is exactly what accounts for her gorgeous ensemble that evening, every piece so meticulous and ethereal that it simply had to be the result of a high style sense and a lot of thinking.
Her Outfit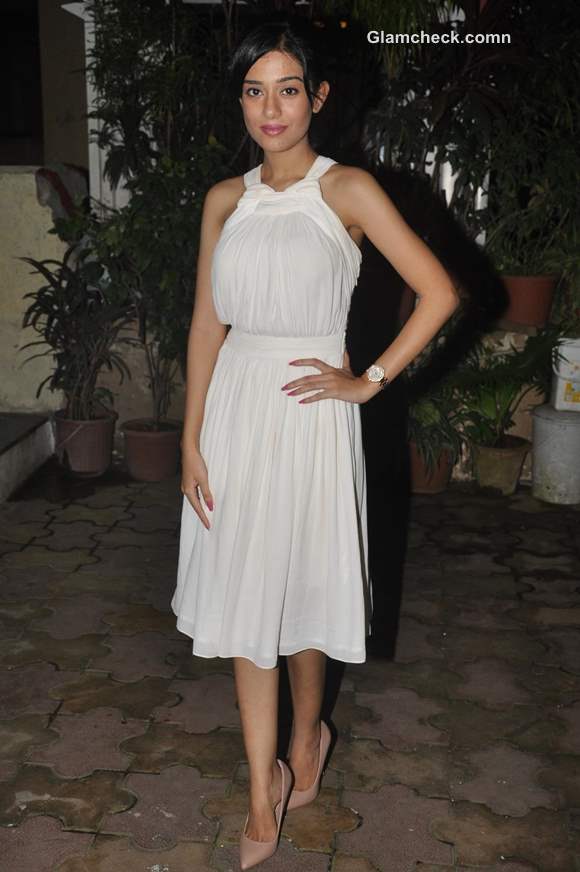 Amrita Rao at LASHA Store Launch
Amrita looked beautiful in a knee-length white dress. It featured a halter-neck with knotted detailing on the neckline and was cinched in at the waist. A delicate pleated effect on the bust and skirt gave the frock a textured, flowy and feminine vibe which sits very well on her petite frame.
How she accessorized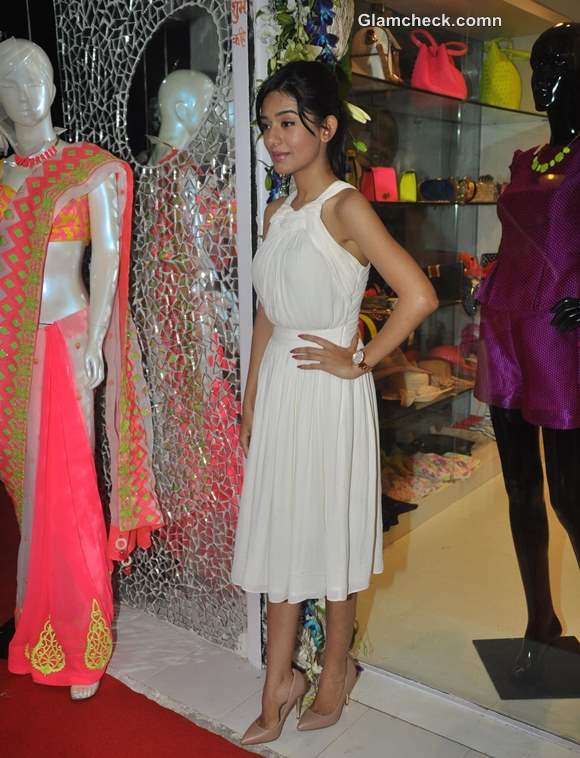 Amrita Rao LASHA Store Launch
Really simply! Nude pointy pumps and a white-faced gold watch were the only additions to the ensemble. They gave the attire a classy chic vibe which is pretty darn captivating.
How she styled the look
She opted for a wavy ponytail, set at the base of her crown, with her grown-out bangs trailing down one side for a flirty effect. Her makeup consisted of only a pink lippie and liner on the upper eye lid. The sharpest element of her look was her pointy pink manicure – subtly sexy thanks to the wicked shape and the delicate hint of color.
Hmm, maybe next time someone should ask her for shopping advice. We'd love to know this fashionista's shopping secrets. 
Image: IANS