Bollywood superstar Shah Rukh Khan joined in the Janmashtami celebration on August 29 by heading out to a dahi handi event at Jambori Maidan in Mumbai, India.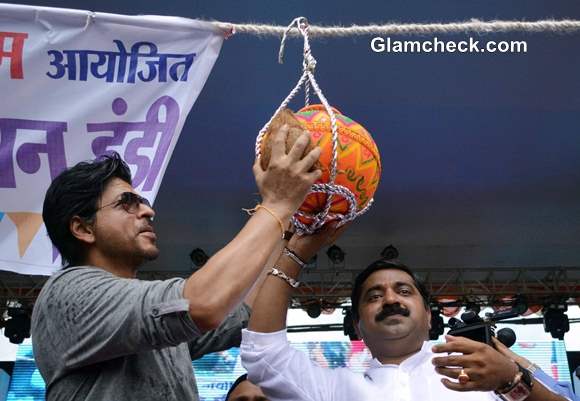 Shahrukh Khan's First Dahi Handi Ever
Organised by Maharashtra Navnirman Sena MLA Ram Kadam, it was a huge success thanks to Shahrukh's presence. He brought his inexhaustible energy and magnetic persona to the celebrations, not to mention his star power.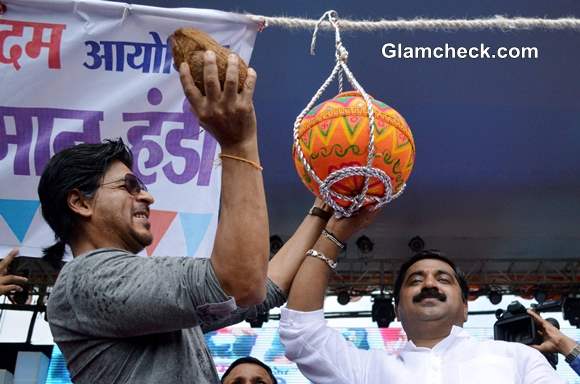 Shahrukh Khan' Dahi Handi Event
After breaking a suspended pot of dahi with a coconut, he joined the junta as they danced to Marathi songs. He is still riding high from the success of Chennai Express so it came as no surprise that one of the tunes from the film was played to which he shook a leg with his patent fervour.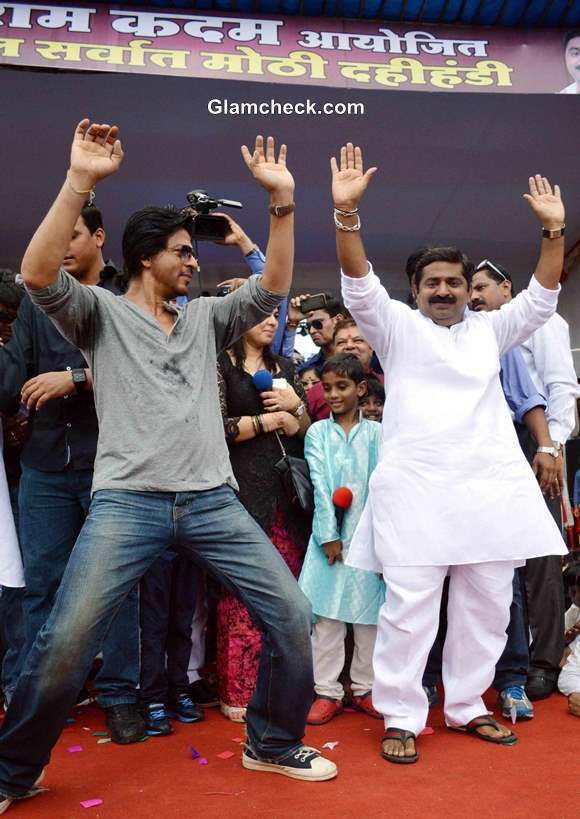 Shahrukh Khan's First Dahi Handi
This is the first time that Shahrukh has participated in the dahi handi festival as part of Krishna Janmashtami, much to the elation of his many fans. He was excited about it too, posting about it on Twitter to share his enthusiasm.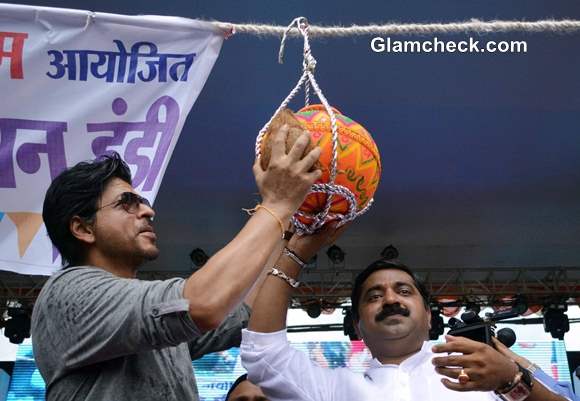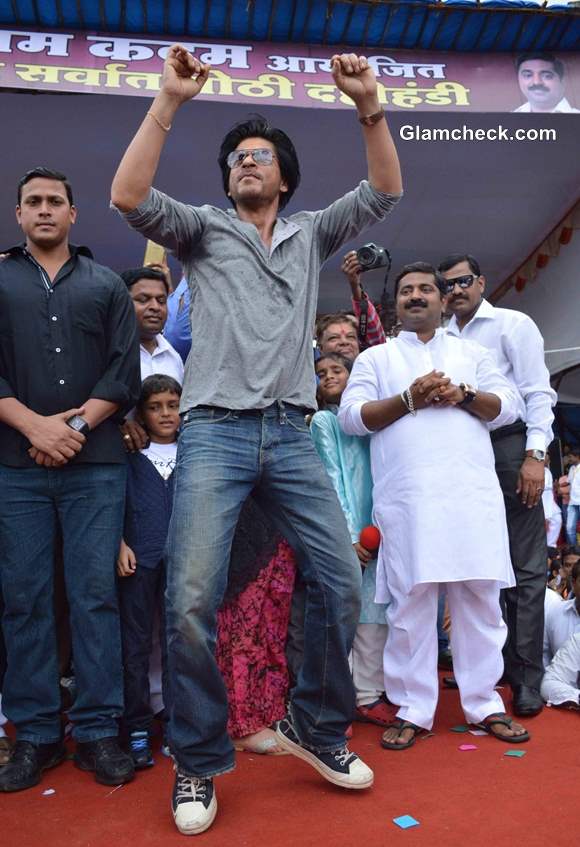 Shahrukh Khan's Dahi Handi event 2013
Image: IANS