Mobile brand Intex has launched some pretty nifty smartphones in the last few months, strong on specs and low in price. All too well-known for their budget phones, Intex recently launched a slightly higher-end model but with the same competitive pricing.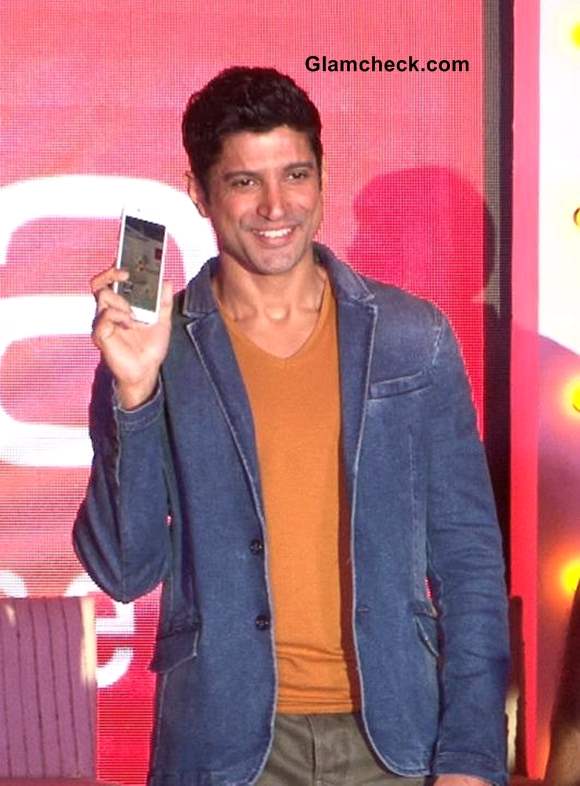 Intex Aqua i7 Smartphone launched by Farhan Akhtar in Mumbai
Bollywood actor and filmmaker Farhan Akhtar who is also the brand ambassador for Intex unveiled their next generation premium smartphone – the Aqua i7 – in Mumbai, India on September 4.
The phone features a 5-inch HD screen, 2GB RAM, a 13 megapixel camera, and the latest Android Jelly Bean 4.2 running on a 1.5 Ghz quad-core processor. The phones offer several big brands stiff competition, considering that it's going for only Rs. 21,900, almost 50% less than other phones with similar specs.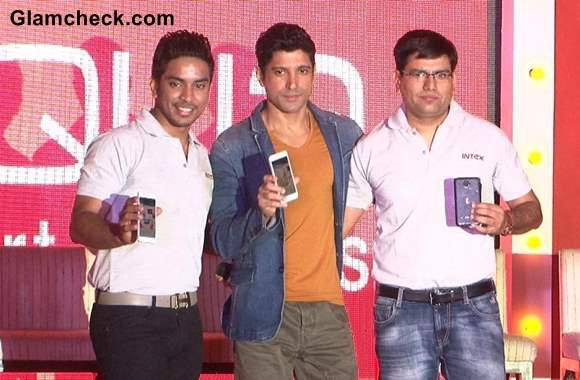 Farhan Akhtar Launches Intex Aqua i7 Smartphone
What's more, you get a value pack which amounts to Rs. 5,500 on purchasing the phone. The pack includes a screen guard, 5 GB of space on the Intex cloud and a flip cover.
What is a slight put down is that the phone does not have a micro SD slot. The director of marketing for Intex, Keshav Bansal, justified the omission saying that the phone already had 32 GB of memory plus 5 more in the cloud, so for most people this was more than enough memory.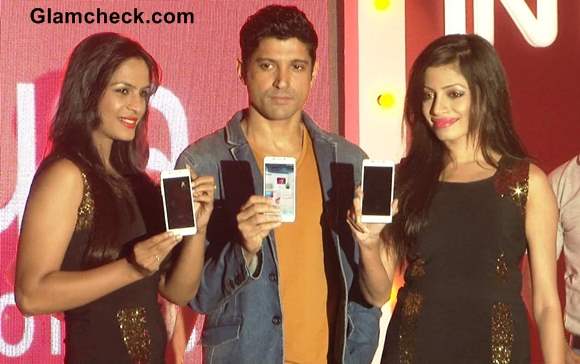 Farhan Akhtar Launches Intex Aqua i7 Smartphone in Mumbai
Bansal talked about a few other features on the phone including available apps, its lookaway feature, and the one he is most proud of – the Matrabhasha (mothertongue) feature which will allow users to post to social networking sites in 22 Indian languages.
Farhan said he was happy to be associated with an Indian mobile company, especially because it offered consumers the very same specs as many high-end international brand phones but at much lower prices.
The Intex Aqua i7 will be available in stores and with online retailers from the third week of September. 
Image: IANS