Bollywood actress Sonam Kapoor was bursting with color as she unveiled the new fashion and lifestyle look of Filmfare magazine in Mumbai, India on September 13, 2013.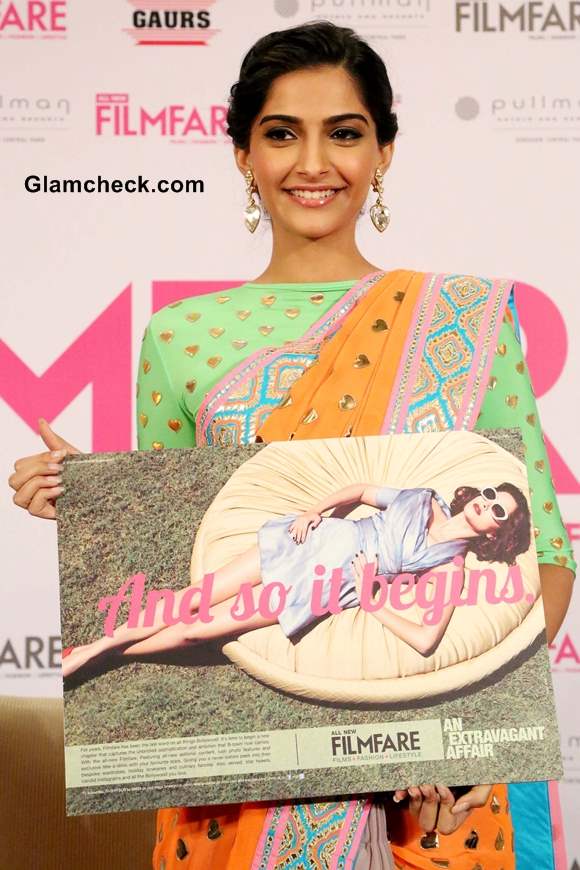 Sonam Kapoor at Filmfare Magazine New Look Unveiling
The fashionista wore a Manish Arora sari, and we can guarantee that no one can pull this loud affair off quite the way she can.
Her sari was an expressive number with a neon orange along the pallu the focus of it, a pink, blue and gold patterned border making for quit the contrast. It had a nude-grey shade along the pleats which was quite smart considering that the bold colors dominating the pallu are just too bright to be ALL over the ensemble. It was a touch away from being tacky, and that neutral shade on the pleats was the saving grace.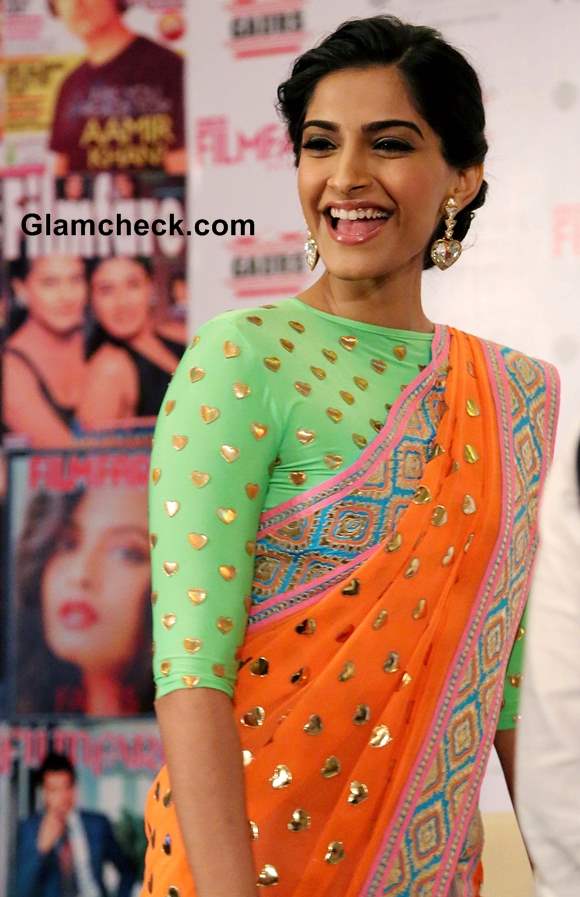 Sonam Kapoor 2013 Manish Arora Sari
Gold heart appliqués spattered the orange section of the pallu as well as the elbow-length, high-neck minty green blouse. Heart-shaped gold dangle earrings and a gold box clutch were her only accessories.
Neutral makeup, fake eyelashes and a low-hanging bun completed her look.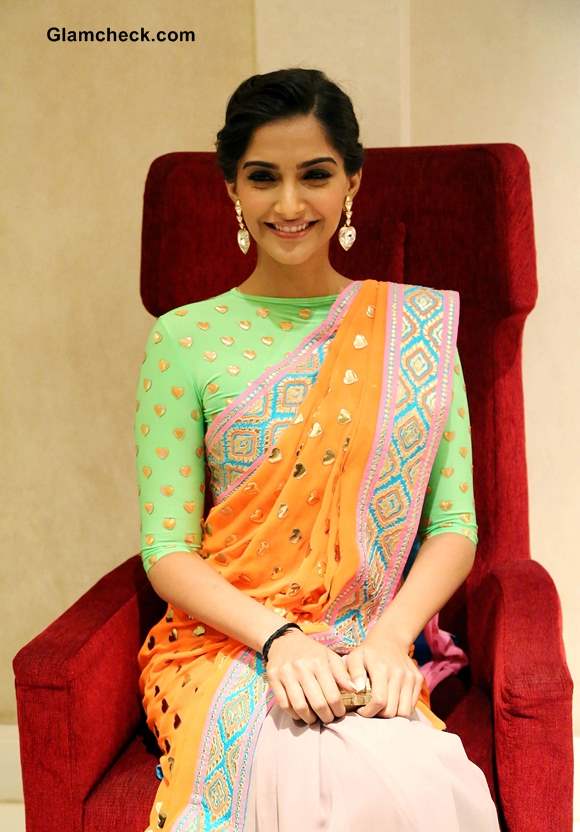 Sonam Kapoor 2013 pictures Manish Arora Sari at Filmfare Magazine New Look Unveiling
You have to admit that the sari is not exactly your regular designer wear. There's a feel of something hatke se to it which needs someone with a strong personality to carry off, otherwise it's just going to overwhelm the wearer. Sonam does it effortlessly, because she's larger than life in a down to earth way. We dare another celeb to pull off this same ensemble with as much success.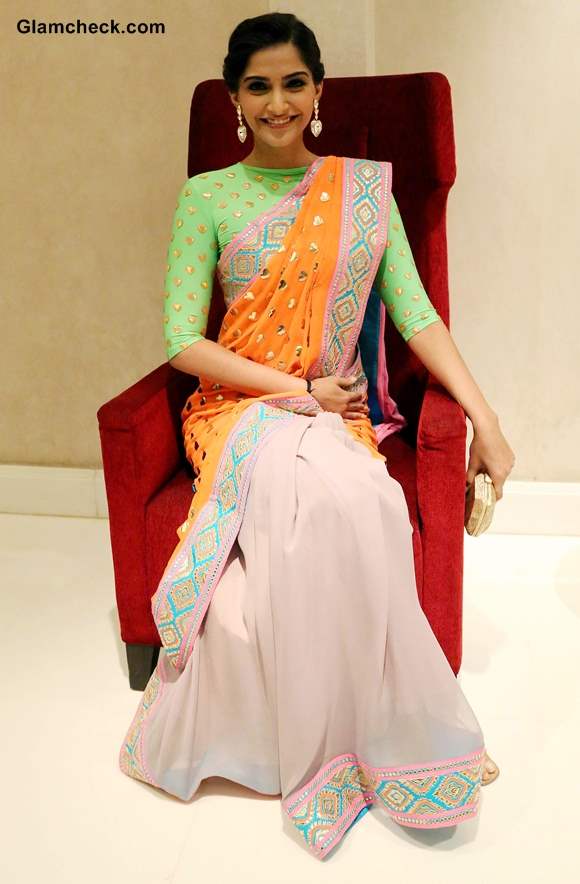 Sonam Kapoor in Manish Arora Sari 2013 pictures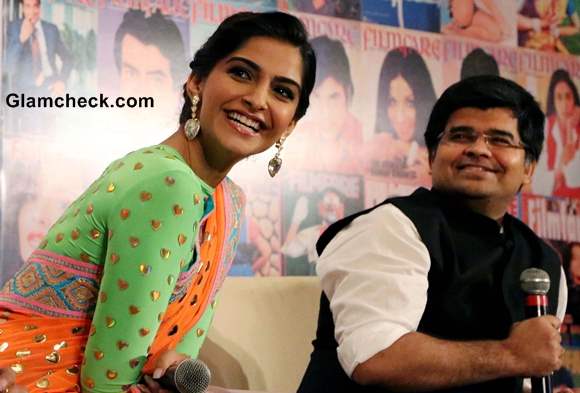 Sonam Kapoor in Manish Arora Sari at Filmfare Magazine New Look Unveiling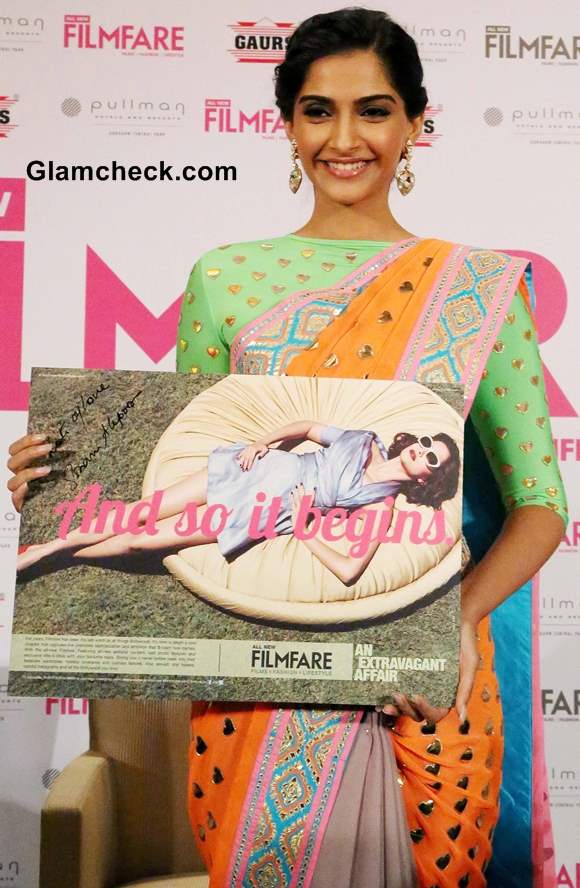 Sonam Kapoor in Manish Arora Sari Filmfare Magazine New Look Unveiling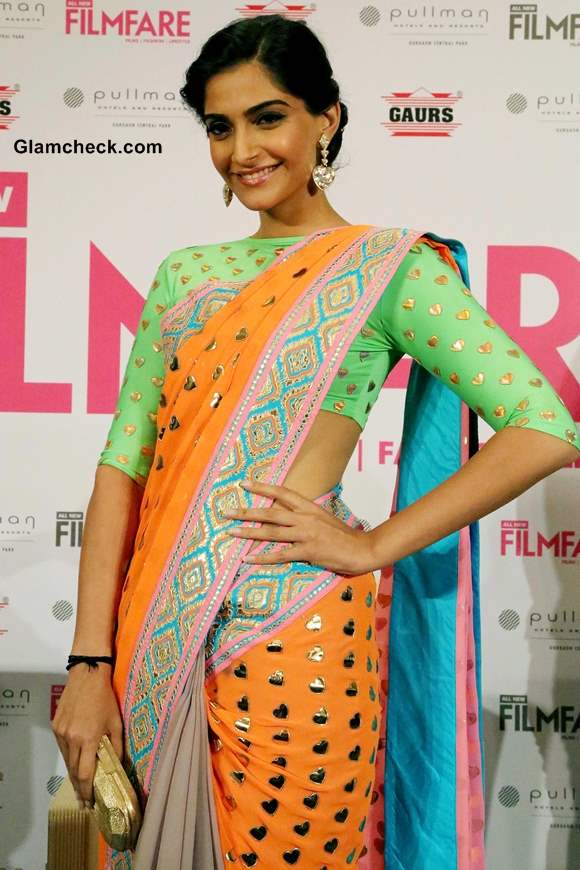 Sonam Kapoor in Neon Manish Arora Sari 2013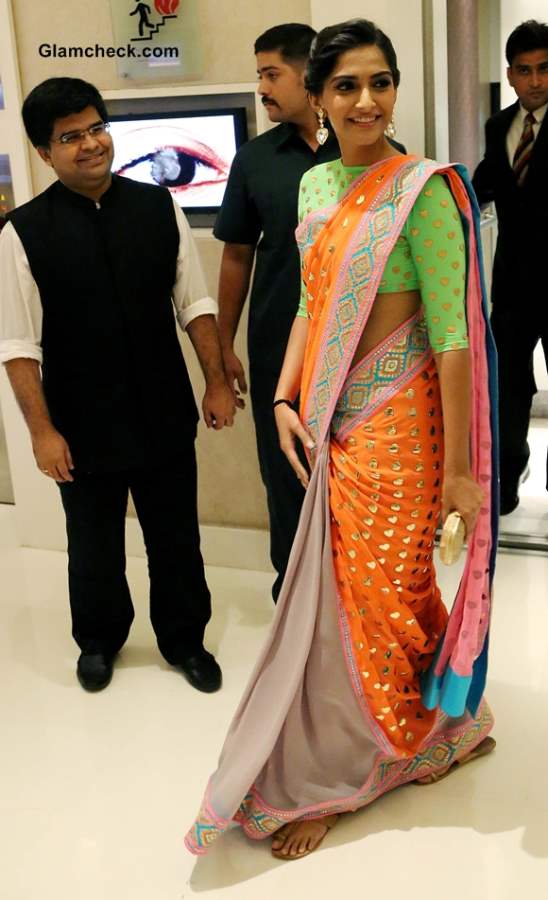 Sonam Kapoor in Neon Manish Arora Sari at Filmfare New Look Unveiling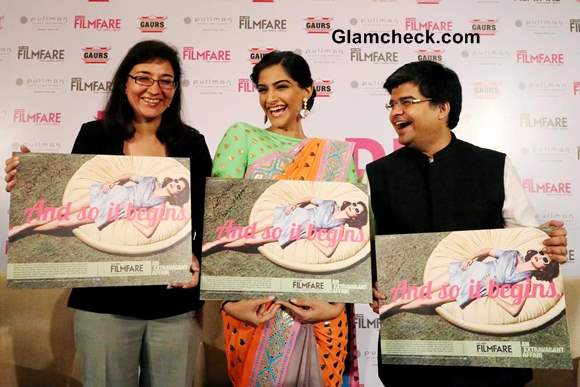 Sonam Kapoor Unveils Filmfare Magazine New Look
Solaris Images